About this Event
Join our friendly meetup in Portland.
This is a members' meetup, welcoming all Womenclimb members who have been asking for a sport climbing meetup!
You can join as a member here if you aren't one already: Womenclimb Membership.
Meetup Information
Friday Night: Welcome & meal together - pay for yourself on the night. Info to follow nearer the time.
Meeting place: Saturday at 10am - precise location to be confirmed.
Communications: Once at the crag, communication can be tricky (climbing and mobile phones aren't so good together), so we advise you to meet at 10am at the pre-arranged meeting point.
Where to stay:
Airbnb has quite a few places to stay if you want somewhere comfortable and quiet. If you're on a budget, get in quick:
YHA Portland appears to be fully booked already.
What to Bring
Harness
Helmet
Belay device & Karabiner
Climbing shoes
Climbing gear & rope (if you have them)
Water
Food
Sunscreen
Raincoat
Layers - plenty
Hat, gloves, buff, fleece
Midge spray
Medication/ first aid kit
How it works
Our meetups are peer-led, which means that unless you have signed up for a paid course, there is no formal instruction. The ethos of Womenclimb is around sharing skills and learning, so you can ask questions of those around you to learn more. You are responsible for your actions and your own decision-making. If you feel you might be dependent on someone else for your safety (tying in and belaying) you can sign up for a course to consolidate the basics.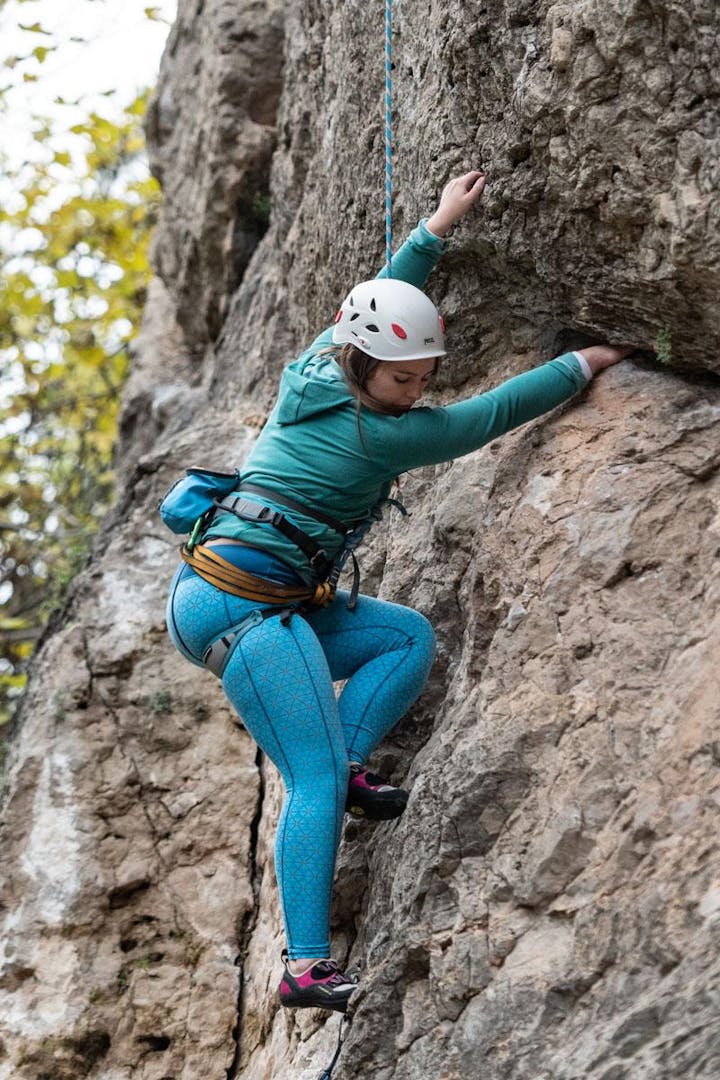 What to expect
Sport climbing is different to indoor climbing. It uses different skills. At meetups, everyone takes responsibility for learning and developing, so that they can become independent seconders (the ones who follow the leaders up routes). If you're new to outdoors, be prepared to climb only one or two routes in a day, and to focus on learning the skills you need to be independent and safe as a second at future meets.
Learning to lead belay indoors before attending a meetup can be helpful, as it gives the basic understanding of lead belaying that can help you progress outdoors. It isn't mandatory, but if you get the chance, it might help!
We are very supportive and welcoming and our feedback demonstrates the generous atmosphere at our meetups.
"I'm scared of going on my own"
Every meetup starts at a set time for newcomers with a welcome, so that you have a chance to meet new people and find climbing partners you're happy with.
You can email in advance if there is something specific that you feel we can do to support you: hello@womenclimb.co.uk.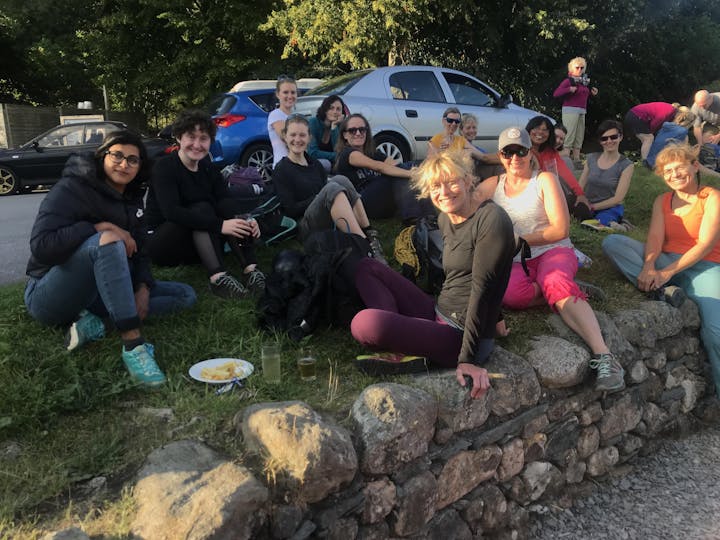 Intro to Sport Climbing
This course will give you the basics of moving on rock outdoors, as well as safety fundamentals which you will need to sign yourself into a climbing centre to climb and belay independently. If you've already got the basics down, you can use this course to get familiar with climbing on real rock and to build your confidence with an instructor to support you.
The goal is to give you everything you need to tie in and climb on Sunday with others in the group on a peer-to-peer basis.
This is a top-rope course and will not teach you to lead climb.
Sign Up
There is a new ticket system in place, with limited spaces in each category. This is to ensure there are enough leaders and so that everyone gets what they want from the meetup.
Please ensure you intend to attend before you book your space, or you may take up a space from someone who is desperate to attend and can't because spaces have all been taken.