Portobello Photography School - The Still Life - Workshop and Exhibition Op...
Description
Description - A still life photography workshop with photographer Alicia Bruce as part of Artwalk Porty in collaboration artist and florist Jenny Harman
A day making still life photographs with the technical and creative support of professional photographer and experienced educator Alicia Bruce. From simple product shots, to Dutch painting inspired masterpieces to contemporary photographs. We will explore what makes a thoughtful, meaningful and eye-catching still life photograph. Our base for the day with be St Marks Episcopal Church and Friday Street Antiques (just across the road) where Alicia is collaborating with florist Jenny Harman on a sensory floral 'portrait' of Portobello as never seen before in the form of a botanical installation which workshop participants will also be encouraged to document.
Exhibition Opportunity: Workshop participants will also have the opportunity to exhibit their best still life photographs from the day at an exhibition as part of Edinburgh Open Doors day at St Marks on Saturday 28th. Exhibition curated by Alicia Bruce.
Teas coffees and tasty treats will be provided during the day.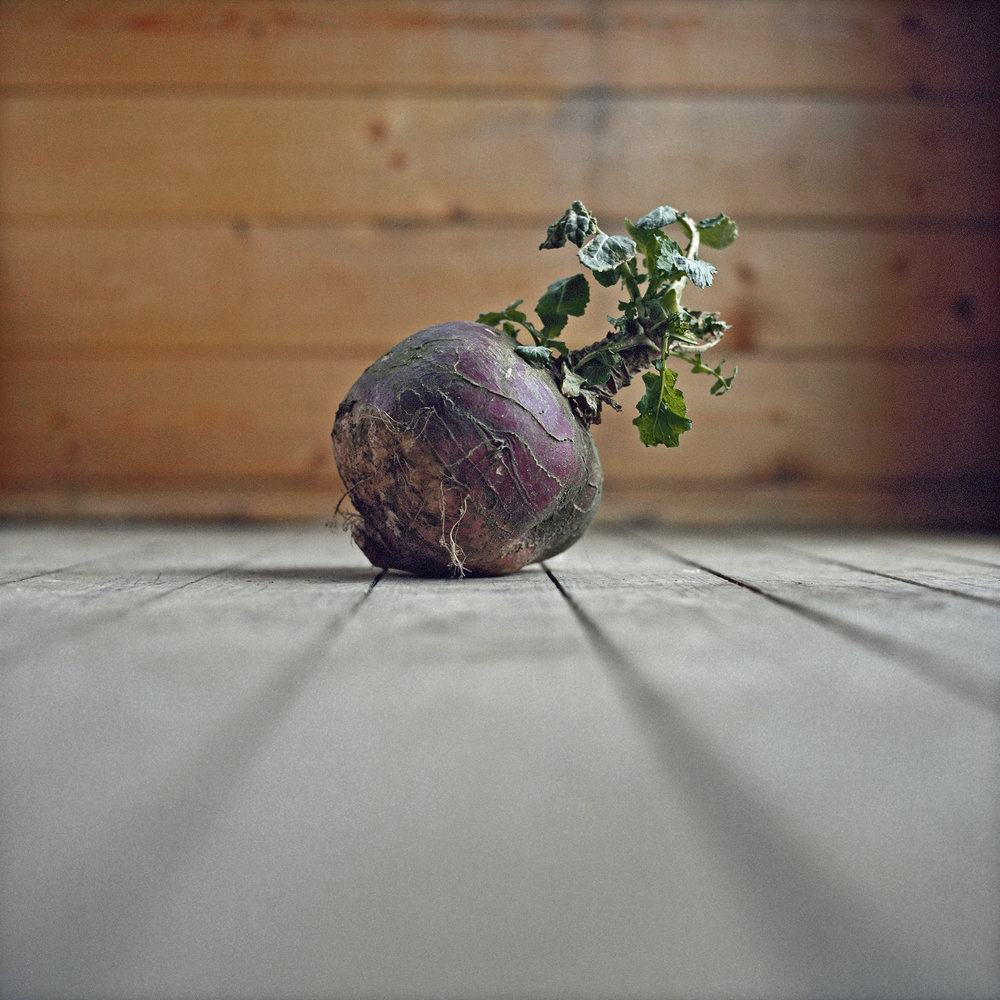 Image: 'Neep' from series 'Digging for Diamonds' 2014, Commissioned by The Barn and Creative Scotland. Copyright Alicia Bruce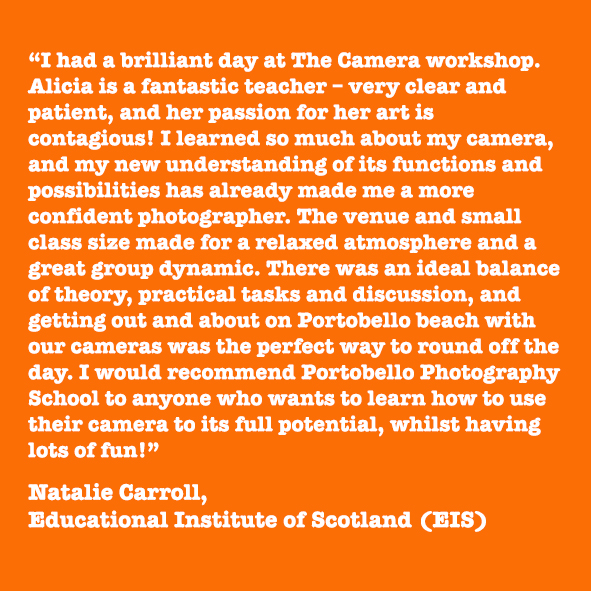 We will cover:
The subject
Composition
Lighting
Symbolism
Backdrops
Positioning
Technical considerations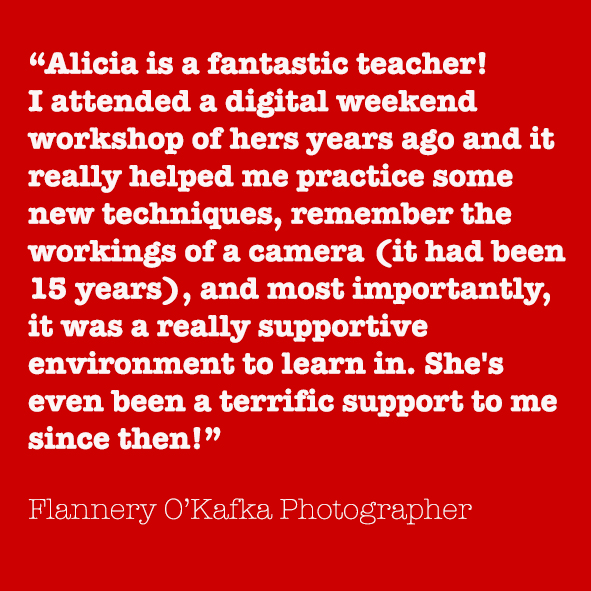 About the tutor
Alicia Bruce's photographs have been widely exhibited and published with some held in National Galleries of Scotland Collection. Her still life work has been exhibited in The Royal Scottish Academy, on billboards, in print, in exhibitions, on allotment sheds and on the BBC website.
Alicia has 20 years of photographic experience and 10 years teaching experience and a teaching qualification. She is currently Teaching Fellow in Photography at the University of Edinburgh. She also teaches popular photography weekends at Street Level Photoworks, Glasgow.
Alicia has exhibited and published her photography internationally winning several awards, including the Royal Scottish Academy Morton Award. Her work is held in several public and private collections, including National Galleries of Scotland. Recent commissions include Zero Tolerance's 'Violence Unseen', '209 Women' at the UK Parliament, 'Our World Heritage' for Edinburgh World Heritage. Her teaching page is: https://aliciabruce.co.uk/teaching/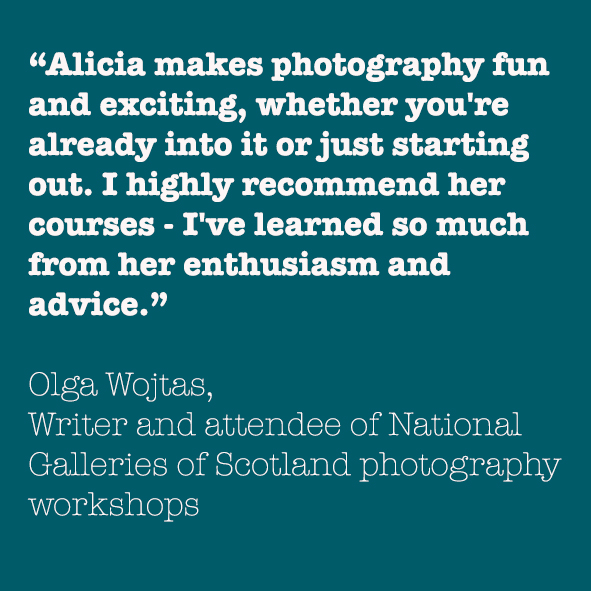 About Portobello
Portobello is Edinburgh's seaside suburb with a thriving, dynamic community, beach and promenade and ever-changing sea and skyscape. It is 20 minutes by bus from the city centre (bus routes 26, 124 and 45).
Who is the course suitable for?
This course is suitable for absolute beginners, enthusiasts and experienced practitioners looking to improve their photography skills. The group will be small and supportive ensuring everyone gets individual and peer support.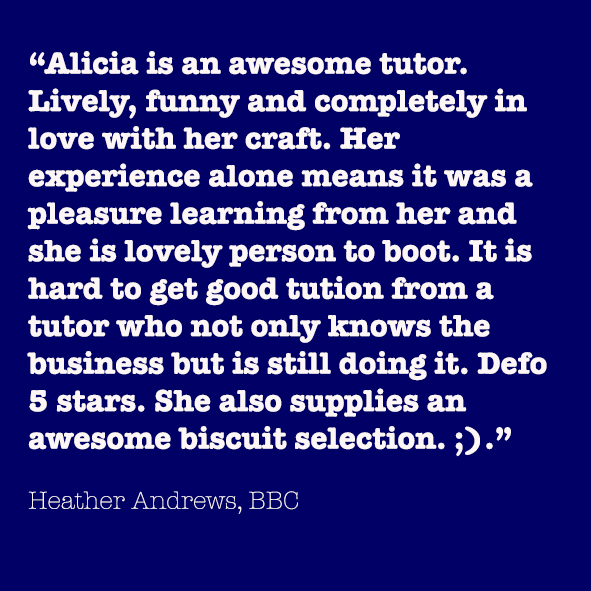 What to bring?
Participants should bring a DSLR, bridge or mirrorless camera with batteries charged and a cleared memory card, a tripod (if you have one) a notebook and pen. (Extra tripods can be provided with advanced notice)

Also, bring a torch and an object or objects which you'd like to photograph. There will be many objects and flowers to photograph as part of the workshop too.
All students will be provided with a workshop schedule and learning resources.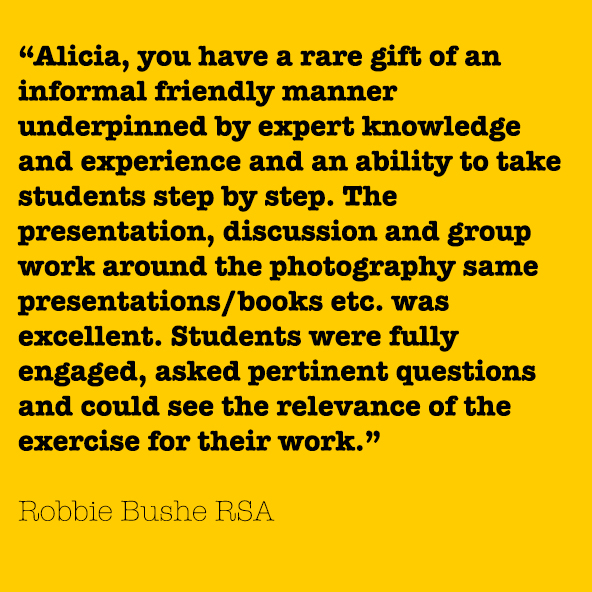 Organiser of Portobello Photography School - The Still Life - Workshop and Exhibition Opportunity
Supportive photography workshops led by professional photographer, community collaborator and experienced educator Alicia Bruce.  Twenty years of professional photography experience and over ten years of teaching experience.
Alicia's photographs have been published internationally.  She is currently in post as Teaching Fellow and Photography Tutor at University of Edinburgh and Edinburgh College of Art.  She has taught workshops for Street Level Photoworks and National Galleries of Scotland for over 10 years alongside her career as a photographer.
Gift vouchers available here for 90 minute and full day courses. Once purchased the recipient can redeem the course amount here. OR you can buy them a specific course by booking directly then letting us and we'll send you a voucher.