Event Information
Refund policy
Refunds up to 30 days before event
Eventbrite's fee is nonrefundable.
Paint an oil portrait using a limited palette, plus colour mixing exercises to learn the fundamentals of mixing skin tones over 8 sessions
About this event
Join portrait artist Christopher Clements as you:
explore skin tone colour mixing using a limited palette
paint a colour head study in oil paint
learn about underdrawing, perspective and anatomy of the head
Course Price £240, reserve your place with a £40 deposit, the remainder will be invoiced before the course.
Portrait Painting with a Limited Palette
When learning how to mix colour it is best to keep it simple, so on this course with Christopher Clements you'll work with a limited palette of just red, yellow and black mixed with white.
In addition to the portrait you'll complete colour mixing exercises designed to help you explore the role of each pigment and how it combines with the others to create clean, vibrant skin tones.
A limited choice of colour helps you understand the basic ingredients of a palette. It's very helpful if you're just getting started with colour or want to go back to basics to develop your existing knowledge.
The palette you will use is sometimes known as the 'Zorn' Palette after the 19th Century Swedish painter known for the incredible range and unity he achieved using very few colours.
You'll learn colour mixing principles which underpin all colour mixing and the practical experience you'll gain will give you a foundation for more advanced colour use.
The approach Christopher teaches is designed to develop your painting in logical way by making one decision at a time, helping you to overcome problems while developing your technique.
As you progress you'll look at the technicalities of oil paint, including layering, mediums and brushwork. What you'll learn will be perfectly suited painting for your own enjoyment, making stand alone portrait sketches, studies for studio portraits or simply developing your knowledge of colour use.
Is this course for me?
This is an intermediate level course so some experience of drawing is recommended but feel free to get in touch if you're not sure. The course will really suit you if you:
Have experience of drawing and want to learn to use paint
Have painting experience but want to improve your colour mixing
Are just looking for an enjoyable and informing portrait painting course
If you've already done a Northern Realist Portrait Drawing course, the Grisaille or the Warm & Cool Colour portrait courses, this is the ideal next step.
Course Overview
Each week, Christopher will begin the session with an explanation and demonstration of what he's going to cover. You'll then work on your own painting using reference images sent to you, getting plenty of personal feedback as you progress.
In the first three weeks will deal with colour mixing exercises designed to help you identify the essential elements of any given colour. The exercises will teach to how modify colours to your needs in the portrait study and provide a useful reference for future use.
Following the colour exercises you'll work on a portrait study from a reference photo sent to you. Initially you'll look at the structure of the head; in particular, proportion, orientation and placement of the features as well as compositional principles.
Finally you'll use the use what you've learned in the colour exercises to develop your colour portrait study in stages enabling you to concentrate on one concept at a time.
By the end of the workshop you will have learnt how a limited colour palette works and how to use it to keep your colour clean, unified and lively. You will also develop your painting technique and understanding of layering, mediums and brushwork.
As you'd expect with any Northern Realist course, it's friendly and relaxed as well a great chance to spend time concentrating on your work alongside like-minded, friendly artists - See the Northern Realist website for more details
About Christopher Clements
Christopher Clements is a professional painter and founder of Northern Realist Drawing & Painting. He has exhibited internationally and featured in the Royal Society of Portrait Painters and Pastel Society annual exhibitions. He studied Fine Art at Manchester School of Art and Classical Drawing and Painting at the Angel Academy, Florence.
Christopher has been teaching drawing and painting at Northern Realist and the University of Salford for 7 years. He combines his extensive subject knowledge and friendly approach to bring out the best in his students. Classes with Christopher are always informative, constructive and fun.
How The Course Works and What You'll Need
The workshop will be done using Zoom, you will be emailed a reference image and an invitation to the sessions after booking.
Bookings are made by paying a deposit via Eventbrite, you will then be invoiced for the remaining £200. Follow the 'Book Now' links on this page to Eventbrite pay your deposit.
You'll need an internet connection and webcam and the following materials:
4 pieces of primed canvas or canvas paper
Willow Charcoal
A putty eraser
Charcoal fixative
A range of hog bristle painting brushes
1 House painting brush
Turpentine, Odourless Mineral Spirits, Sansodor, Zest it or similar
Cold Pressed Linseed Oil
Painting Palette
Dipping Cup
Titanium White Oil Paint
Ivory or Blue Black Oil Paint
Yellow Ochre Oil Paint
Cadmium Red or Cadmium Red Hue Oil Paint
Rags and Kitchen Roll
Course Price £240, reserve your place with a £40 deposit, the remainder will be invoiced before the course.
FAQs
What software do I need?
None, you will be sent an invitation to a scheduled Zoom meeting, click on that at the time of the course and a window will open on your computer with on screen instructions.
Whatsapp is really useful for sending images for feedback but not essential.
How can I contact the organiser with any questions?
Chris: info@northernrealist.com
What's the refund policy?
No deposit refunds unless the course is cancelled, remainder refunds up to 2 weeks in advance.
Full refund including deposit if the course is cancelled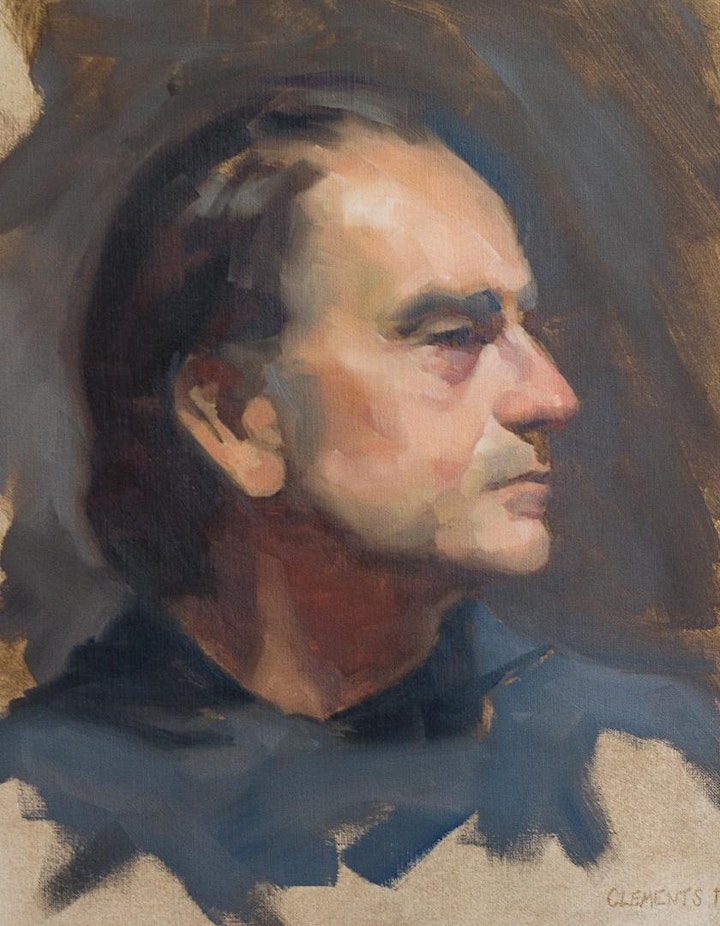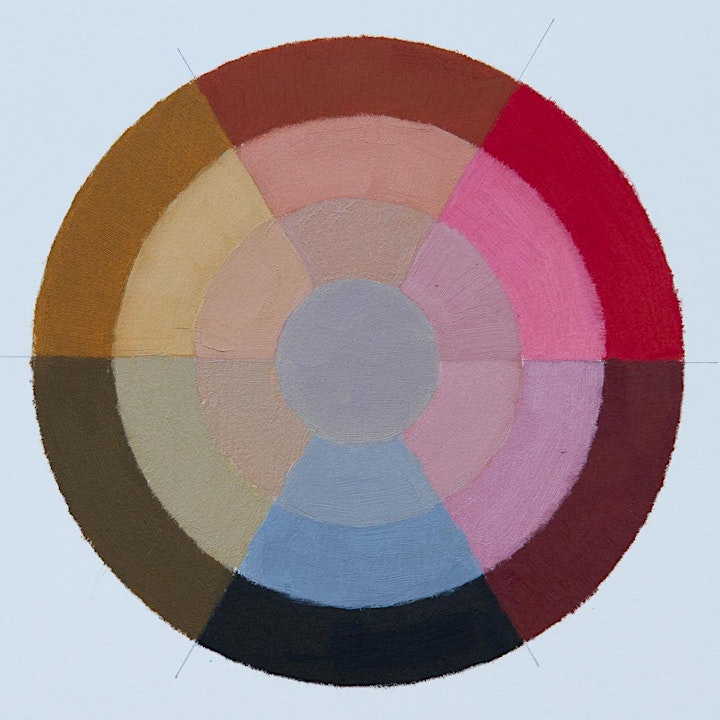 Date and time
Location
Refund policy
Refunds up to 30 days before event
Eventbrite's fee is nonrefundable.