Portugal as a Platform to other Portuguese speaking countries

Thursday, 11 February 2016 from 09:30 to 16:30 (WET)
Event Details
The Seminar will have a focus on security and defence, healthcare, and renewable energy. With UK expertise highly regarded in these sectors, we trust you will meet British contacts of interest to your organisation.
If you represent a company and require the right partner to deliver projects in Portugal, or in other Portuguese speaking countries, you may well find it among the British delegation.
Exploring "platform" business opportunities has been one of the priorities of UK's commercial diplomacy in Portugal, not only because the approach is fully endorsed by the Portuguese government, but mainly due to the strategy adopted by Portuguese companies, who see Portuguese speaking markets as their natural springboard for international expansion.
You will be able to make the most of this networking opportunity through one-to-one meetings with members of the British delegation - Border Systems, Cohort, DNV GL - Energy, DP Medical Systems, Economic Consulting Associates, Genie CCTV, NDI Recognition Systems, Systematic Software Engineering, Wind Prospect. More information on these companies is available below.
PROGRAMME
09:30                Registration and coffee
10:00                Welcome and Introduction
                         Peter Abbott, Chargé d'Affaires British Embassy Lisbon
ACCESSING A 250 MILLION PEOPLE MARKET
10:15                Panel 1
Moderator       Gonçalo Saraiva Mendes, pwc
                         Rita Roque, ALER – Lusophone Renewable Energy Association
                         Tomás Barata, SOFID – Development Finance Institution
                         Peter Robinson, ECA - Economic Consulting Associates
                         Andrew Thomis, Cohort
                         Paul Fielding, Systematic
                         Rui D'Almeida, Genie CCTV
                         Q&A
11:15                Coffee break
11:30                Panel 2
Moderator        Michael Heron, Miranda & Associados

                          Paulo Janeiro, JP Mobile Workforce
                          Antony Sykes, NDI Recognition Systems
                          Wayne Holt, Border Systems
                          Miguel Pereira Morgado, DNV GL - Energy
                          Adelino Ferreira, Wind Prospect
                          Q&A
12:30                Lunch
14:00-16:30     Pre-arranged bilateral meetings between British and Portuguese companies
UK Companies Profiles
Border Systems (www.border-systems.com)
Border Systems offer expertise in both systems and software development that has evolved through responding to wide ranging operational requirements in law enforcement arena. ibCheck is a unique mobile solution which allows Border Officers or Law Enforcement Officers to check people in a simple to use system. The flexibility of the system means that your staff can use either tablets in static environment or handheld smart devices for mobile use. Importantly the checks include Interpol's Notices and Lost/Stolen databases. ibCheck also has the capability to include your own security systems within the solution.
Cohort (www.cohortplc.com)
Cohort plc is the parent company of four innovative, agile and responsive businesses operating in defence and related markets. Its activities include designing and manufacturing electronic and sensor systems, cyber security, electronic warfare operational support, the supply of electronic surveillance systems and the provision of training services. Cohort plc is quoted on the AIM market of the London Stock Exchange. Its annual turnover in 2015 was £100m and its operating businesses, MASS, MCL, SCS and SEA currently employ over 600 people. In 2015 Cohort agreed to acquire the Portuguese defence communications business EID from its current shareholders. The acquisition is expected to complete in the near future, adding a fifth business to Cohort's portfolio, the first based outside the UK.                      
DNV GL - Energy (www.dnvgl.com)
DNV GL brings together knowledge that extends across the energy value chain: from policy and regulation to generation (conventional and renewable), through transmission and distribution, and energy efficiency. This breadth of knowledge enables them to support their clients in understanding the technical consequences of business decisions and the business consequences of technical decisions. Their areas of intervention are:
Independent, accredited certification of equipment for the transmission & distribution of electricity; product and project certification for the renewables industry.


 

Advisory services spanning the entire energy value chain, with a strong focus on energy efficiency, renewable integration, clean conventional generation, power grids, energy storage, measurements and cyber security.


World-leading expertise in the development and qualification of renewable energy (wind, solar, tidal) conversion devices

.
DP Medical Systems (www.dpmedicalsys.com)
DP Medical Systems Ltd was established in 1987. The company has grown from being a sole distributor of medical equipment to being one of the leading suppliers of medical equipment for Surgery, Dentistry and General Medicine as well as a aligned products for niche markets.
Economic Consulting Associates (www.eca-uk.com)
Economic Consulting Associates (ECA) was established in 1997 and specialises in advising on economics and regulatory issues in the utilities industries, with particular expertise in electricity, gas and water markets. In recent years, much of their energy work has been in renewable energy, both on-grid projects (planning utility-scale renewable generation, Feed-in-Tariffs for smaller projects, net metering etc) and mini-grid developments for remote communities. Several of their projects have involved market design for renewables, this embracing balancing and forward markets. They have worked on these more sophisticated aspects in the West Balkans and developed countries (the EU, through the regulatory body ACER, Ireland and UK) and are well position to apply the insights from this in their established developing country markets in Asia and Africa, where many of their renewable projects to date have been located. Indeed, ECA has a strong practice area worldwide and has worked on over 350 projects in 45 countries, including many countries in Sub Saharan Africa. Amongst the PALOP, they have worked in Mozambique and Angola and hope soon to be working in Cabo Verde.
Genie CCTV (www.geniecctv.com)  
Genie is an ISO 9001 British based and Owned Company since 2001. Their core business includes OEM distribution and manufacturing of CCTV and Access Control products. They have In-house high level technical Support, Quality Control and extensive stock facilities. Genie's route to market is through Distribution and high value system integrators.
NDI Recognition Systems (www.ndi-rs.com)
NDI Recognitions Systems Ltd (NDI-RS) part of the Dacoll Group, founded in 1969 is a leading designer & manufacturer of Automatic Number Plate Recognition (ANPR) solutions. Having rapidly expanded with Headquarters now in the UK & USA, we are suitably positioned to provide a comprehensive variety of systems using the most innovative hardware and software technologies available today. Employing over 50 highly qualified members of staff globally all of whom are dedicated to the design, development and manufacture of our ANPR systems, NDI provides accurate, cost-effective security, surveillance & traffic management solutions for the Police, Military, Traffic & Law Enforcement organisations as well as commercial markets around the world. NDI's equipment is at the heart of the majority of counter terrorism sites within the UK, including the 'Ring of Steel' around the city of London and iconic government buildings and is responsible for safe guarding Great Britain's key critical national infrastructure.
Systematic Software Engineering (www.systematic.com)
Systematic provides software products, turnkey solutions and support services for defence forces, security organizations and systems integrators, specialising in interoperable command and control (C2) solutions. Systematic provides an off-the-shelf product range for command and control, situational awareness, military messaging and electronic warfare data management. With a focus on technology transfer, Systematic provides operational and developer training, consultancy and integration services in these highly specialized fields. Systematic SitaWare is a low cost, low risk off-the-shelf C2 solution for modern military operations. Systematic IRIS products enable the sharing of Battlespace information using agreed international standards for information exchange. Systematic has been successful by working internationally with trusted local technology partners, resellers, and system integrators. Together with their partners they can demonstrate considerable program cost savings, building and maintaining national C2 systems. Through their partnerships they deliver cost effective, reliable, scalable, advanced software technology solutions worldwide.
Wind Prospect (www.windprospect.com)
Wind Prospect is an independently-owned service provider for the global renewable energy market. From initial site feasibility and energy resources services through to technical due diligence, construction project management and asset management, their team of over 200 experts has supported developers, investors, funders and owners for over two decades. Wind Prospect is a global energy business providing engineering, management and commercial advice throughout the wind and solar farm lifecycle. Wind Prospect has offices in Australia, China, France, Ireland, Poland, South Africa, The Philippines and the UK. With more than 20 years expertise in all aspects of wind, offshore wind and solar farm design, permitting, construction, operation and commercialisation, Wind Prospect's multi-disciplinary teams have unsurpassed practical experience and are renowned for providing the detailed technical advice that helps clients to deliver projects. To date Wind Prospect has played a leading role in the development of over 2,900MW of renewable energy projects worldwide and has grown to be a pioneering renewable energy company employing over 200 specialists.
When & Where

Sala Luís de Freitas Branco, Centro Cultural de Belém
Praça do Império
1449-003 Lisboa
Portugal


Thursday, 11 February 2016 from 09:30 to 16:30 (WET)
Add to my calendar
Organiser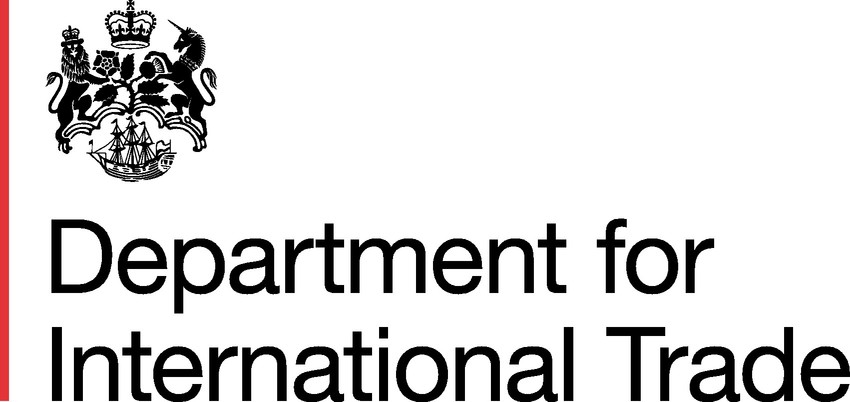 The UK's Department for International Trade (DIT) has overall responsibility for promoting UK trade across the world and attracting foreign investment to our economy. We are a specialised government body with responsibility for negotiating international trade policy, supporting business, as well as delivering an outward-looking trade diplomacy strategy.