Portugal Meditation Detox Seminar, 23 - 27 March 2018 • Workshop de Meditaç...
Description
(Please scroll down for the English version.)
"Dentro de cada um de nós existe uma luz, viva e codificada nas fibras da nossa existência. O êxtase divino é a totalidade desta criação maravilhosa, vivido nos corações da humanidade."
Tony Samara
Imagine um fim de semana num lugar mágico como Sagres.
A desintoxicar o corpo e a mente, criando o espaço para encontrar o seu equilíbrio e meditar com um dos melhores guias de meditação dos nossos tempos.

A receber orientação directa através de um profundo sentimento de presença que fala directamente ao seu coração.

A dar ao seu corpo a oportunidade de rejuvenescer com um jejum supervisionado ou uma nutrição cuidadosamente elaborada, com refeições vegetarianas saudáveis e equilibradas.

Aprender mais sobre como criar uma vida saudável e maneiras de encontrar clareza, necessária para fazer as escolhas que nos ajudam a alcançar o nosso potencial.

Desfrutar de todo o conforto de um maravilhoso boutique hotel.

Explorar a beleza da Natureza com passeios na praia ou apreciando do topo das arribas, o nascer e o pôr do sol no mar.

Não é necessário ter qualquer experiência com meditação ou ter um sistema de crenças especifico. Cada pessoa, vai experienciar exatamente aquilo que precisa, totalmente apoiada pela sabedoria profunda, graciosidade e positividade que o Tony partilha.

O equinócio é um alinhamento forte e muito favorável para este trabalho de auto-conhecimento, o que torna este evento uma oportunidade ideal para nos ligarmos à nossa luz interior e contribuir para o espaço que nos rodeia de forma sincera, onde o interior e exterior se tornam um. Gostaríamos que todos participassem neste evento especial e dinâmico!

Juntem-se a nós neste retiro de Primavera luminoso, reconhecendo e honrando quem realmente são e partilhando o vosso coração com os outros.
23, 24 & 25 Março - Workshop de 3 dias
26 & 27 Março - Prolongamento Intensivo de 2 dias
Hotel Memmo Baleeira - Sagres, Algarve
Os workshops de Meditação e Detox de Tony Samara oferecem:


palestras (transmissão de energia) de manhã e tarde, intervalados com exercícios energéticos
trabalho com sonhos
exercícios suaves (viagens ao coração e à essência)
visualizações (meditações que harmonizam o corpo, a mente, e as emoções)
práticas poderosas de meditação (meditação do rodopio)
exercícios de respiração
exercícios de grupo retirados da sua vasta experiência com as antigas tradições xamânicas, orientais e budista zen
possibilidade de experimentar uma poderosa desintoxicação e limpeza do cólon (a um custo adicional)
yoga
e pode sempre fazer jejum!
Horário:
Sexta
19:00h - 22h TRANSMISSÃO DE ENERGIA/MEDITAÇÃO - Tony Samara


Sábado
10h - 13h TRANSMISSÃO DE ENERGIA/MEDITAÇÃO - Tony Samara
15h - 18h TRANSMISSÃO DE ENERGIA/MEDITAÇÃO - Tony Samara


Domingo
10h - 13h TRANSMISSÃO DE ENERGIA/MEDITAÇÃO - Tony Samara
14:30h - 16:30h TRANSMISSÃO DE ENERGIA/MEDITAÇÃO - Tony Samara

Segunda
10h - 13h TRANSMISSÃO DE ENERGIA/MEDITAÇÃO - Tony Samara
15h - 18h TRANSMISSÃO DE ENERGIA/MEDITAÇÃO - Tony Samara
Terça
10h - 13h TRANSMISSÃO DE ENERGIA/MEDITAÇÃO - Tony Samara
14:30h - 16:30h TRANSMISSÃO DE ENERGIA/MEDITAÇÃO - Tony Samara


Nota: Pode escolher um de dois eventos. Workshop de 3 dias com um investimento de 225€ ou 5 dias com um investimento de 375€ (estes valores não incluem despesas de transporte, estadia, refeições extra ou quaiquer despesas extra.)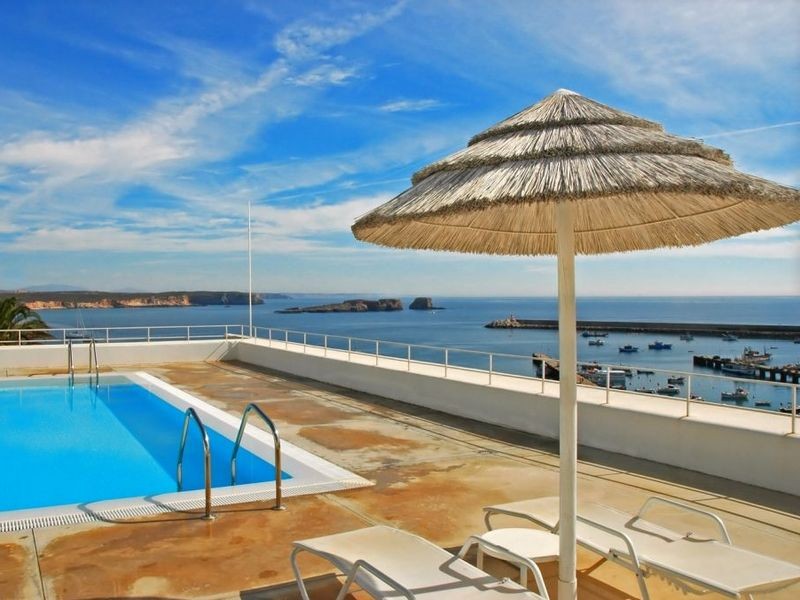 "Within each of us is a light, awake, encoded in the fibers of our existence. Divine ecstasy is the totality of this marvellous creation experienced in the hearts of humanity"
Tony Samara
Imagine a weekend in Magical Sagres…
Meditating with one of the best meditation guides of our times.

Detoxifying our body and mind and allowing ourselves the space to find our balance.

Receiving direct guidance through a profound sense of presence that will speak directly to our heart.

Giving our body a healing rest with the opportunity to go deeper with a supervised fasting option or nourishing it with healthy vegetarian meals.

Learning more about healthy living and ways to find the clarity much needed to make the choices that help us reach our potential.

Enjoying the wonderful comforts of a luxury, boutique design hotel.

Exploring Nature´s beauty with strolls along the beach or watching the sun rise from the cliffs over the Ocean.

There is no need to have already practiced any form of meditation or have a specific belief system. Everyone will experience exactly what they need and will be wholly supported by Tony Samara's extraordinary insightful wisdom, gracefulness and positivity.

The equinox allows a powerful alignment that supports the inner work of self discovery, which makes this Spring Retreat a perfect occasion to connect to our individual inner light and contribute to the space around us in a heartfelt way, where inner and outer are One.


We would love everyone to be part of this unique and dynamic event!

Join us for this luminous Spring retreat by acknowledging and honouring who we truly are and by sharing our heart with others.
23, 24 & 25 March - 3 Day Seminar Event
26 & 27 March - 2 Day Intensive Extension
Hotel Memmo Baleeira - Sagres, Algarve
Tony Samara's cleansing meditation and detox programmes offer:


morning and afternoon talks/energy transmissions interspersed with energy exercises

dream work

gentle exercises (such as journeys to the heart and journeys to the essence)

visualisations (such as meditations that harmonise mind and body and mind and emotions)

strong meditation practices (such as the whirling meditation)

breathing exercises and group exercises drawn from his wealth of experience with ancient shamanic, oriental and zen buddhist traditions

there will also be the possibility to experience a powerful cleansing detox of the colon (extra cost)

yoga
Schedule:
Friday
19:00h - 22h ENERGY TRANSMISSION/MEDITATION - Tony Samara


Saturday
10h - 13h ENERGY TRANSMISSION/MEDITATION - Tony Samara
15h - 18h ENERGY TRANSMISSION/MEDITATION - Tony Samara


Sunday
10h - 13h ENERGY TRANSMISSION/MEDITATION - Tony Samara
14:30h - 16:30h ENERGY TRANSMISSION/MEDITATION - Tony Samara

Monday
10h - 13h ENERGY TRANSMISSION/MEDITATION - Tony Samara
15h - 18h ENERGY TRANSMISSION/MEDITATION - Tony Samara
Tuesday
10h - 13h ENERGY TRANSMISSION/MEDITATION - Tony Samara
14:30h - 16:30h ENERGY TRANSMISSION/MEDITATION - Tony Samara


Note: Two different event options. 3 Day seminar event investment 225€ or 5 day event investment 375€ (excluding travel expenses, accommodation, extra meals and any other extras.)