Description
Have you ever been turned off by someone's positive attitude? What does research have to say on the subject of positive leadership and how does it differ from simply being positive?
These questions and more will be discussed during the workshop with Kate Atkin, speaker and author of "The Confident Manager".
With an MSc in positive psychology, and experience as a leader herself while working for Barclays (as well as in her role as JCI Cambridge president in 1996), Kate will take you through some researched steps to becoming a positive leader and provide you with tools, tips and techniques for effective ways of working and leading teams.

The workshop aims to leave you with strategies you can implement straight away as well as pointers of where to go for more information.
About the Workshop
Speaker: Kate Atkin

Date/Time: Thursday 08-Jun-2017 at 18:30
Venue: Eversheds, Kett House, Station Road, Cambridge, CB1 2JY
Networking on arrival over snacks and refreshments (wine, juice and more)
Parking available on site
Speaker – Kate Atkin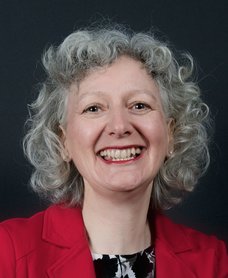 Kate Atkin is an inspirational speaker, training consultant and coach. With 20 years of experience as a trainer and facilitator, Kate has worked with many clients on business, management and communication issues. A highly skilled listener, her style is both supportive and challenging.
Kate comes from a farming background in Lincolnshire and now lives in Cambridge. She had a successful career with Barclays Bank plc before starting her own learning and development business in September 2000.
In 2015 she completed an MSc in Applied Positive Psychology which has brought insights into well-being, meaning and positivity that she is incorporating into her work. This also led to opportunities to lecture at Cambridge University Judge Business School on their EnterpriseWISE programme and their post-graduate diploma in entrepreneurship. Kate is continuing with her research, currently focussing on courage, confidence and the imposter phenomenon.
Kate is author of The Presentation Workout, The Confident Manager and co-author of The Business of Professional Speaking, and author of two tips booklets, The Confidence Factor and The Networking Factor.
Connect with Kate on Social Media: @kateatkin www.kateatkin.com in/kateatkin