How do organisations and teams face up to the stress, anxiety and depression of their colleagues - can anything be done?
About this event
About this Event
Our FREE interactive webinar will discuss the following themes
Who are CMK?
Who contends with poor mental wellbeing and how can we tell?
Stats and impact of COVID on mental wellbeing.
3 areas to improve your own mental wellbeing now.
3 areas to improve your workplace's wellbeing.
How do we help teams/organisations?
Q&A
Who we are?
Changing Minds Kent CIC is a local not for profit mental health and wellbeing provider which supports communities and corporate settings to lead a more active, healthy, and fulfilling lifestyle. Our vision is to tackle the stigma around poor mental health and achieve this by delivering preventative projects, training, and awareness to promote recovery. As part of our ongoing drive to support workplaces, we provide a range of holistic wellbeing services to enhance workforce stamina and support employees and leaders promote good positive wellbeing.
ewp.changingmindskent.co.uk
www.changingmindskent.co.uk
How leaders can promote and protect employee wellbeing during COVID-19?
Across the world, employers are increasingly worried about the wellbeing issues and long-term impact presented by the coronavirus pandemic. Lockdown thrusted the nation into a new way of living, working, and connecting with the outside world. For many, the pandemic brought a sense of flexibility, increased work life balance, a chance to take breath, be mindful and spend much quality time with loved ones. For others, the change has brought increased stress and anxiety.
Depending on the sector however, the current crisis has hit employers and employees hard with an estimated 9.6 m jobs being furloughed. Whilst the last 12 months have brought a greater sense of togetherness, digital gains and numerous zoom family quizzes, it has also taken many people to some dark places. It's important as leaders and managers that we enhance the wellbeing and resilience of our workforce as we navigate our way through this pandemic.
Why does this matter?
In the toughest times, the human spirit dictates that leaders will emerge, often from the most unexpected places. With many of us spending most of our waking hours at work, it's important that as leaders we promote the right ingredients to support wellbeing in the new working environment. Whilst some may enjoy the new working norm, for the majority, the long-term impact including longer periods of social isolation, lack of connection, physical challenges of new workplaces, childcare commitments, and fear of job uncertainty can cause increased mental stress and fear.
Our free webinar will provide you with some tools and ideas to help implement, protect, and promote employee wellbeing during COVID-19.
Who is leading the webinar?
Tom Jeffs - CEO and trainer @ CMK
"I helped set up Changing Minds with others who are passionate about mental health issues and because I wanted to be involved in something creative which included new ideas to help people manage and improve their health in our local communities. I help to support the rest of the team with training and idea development. I have worked in Mental health for over 20 years and have helped develop and manage lots of different types of services."
Why mental health & wellbeing matters to me:
"I think when we really connect to those around us, our friends and families we quickly come to realise that mental health is a concern and issue for everyone. It may have been something that other people contended with in the past, but a new openness has led to a realisation that mental health issues can be found in all quarters of our society. I have had personal experiences with friends and family members which has deeply affected me, so this is something close to my heart. I have realised that over the years I have been exposed to many helpful ideas which I have used to manage my own mental health. I am interested in passing along these ideas and so involve myself with training things like Mental Health First Aid and coaching individuals on a 1 to 1 basis. "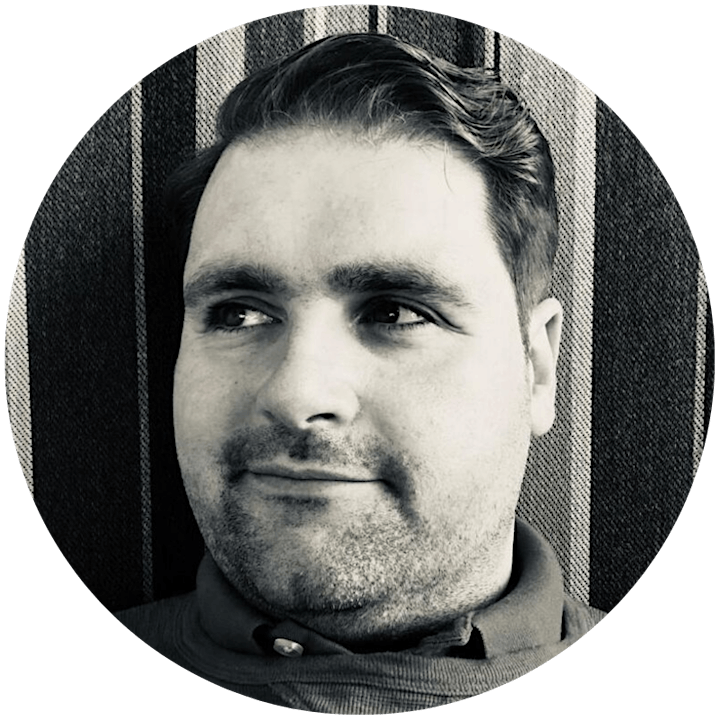 Colin Rouse - Director of growth and development & trainer @ CMK
"My role involves the day to day operations for the Changing Minds Kent service, the role is extremely exciting as every day is different! I am passionate about the work we do and difference we can make moving forward.
My focus is developing new business and partnerships opportunities for the organisation and driving forward our strategic objectives to help bring in additional revenue streams, that can benefit the whole community.
This involves liaising with local, regional and national partners – exploring opportunities for commissioning and project development. "
Why mental health & wellbeing matters to me:
"Mental health means everything, it's who we are and without it we simply would not be able to function!
I am an advocate for Mental Health, a national Mental Health First aid instructor, I have experienced both anxiety in the workplace and the affects this has had also had for others. I believe that with small, but effective strategies, everyone can incorporate good positive mental health. The simple things in life are often free and yet do so much for your physical and mental wellbeing, laughing, keeping active, and surrounding yourself with positive people!"