Positively on Board with Change with Jan Matthews

Wednesday, 11 October 2017 from 09:30 to 13:00 (BST)
Event Details
Positively on Board with Change
An interactive workshop for Leaders from Jan Matthews – Consultant & Trainer in Staff Resilience and Managing Resistance to Change

Wednesday 11th October 2017
9:30am - 1:00pm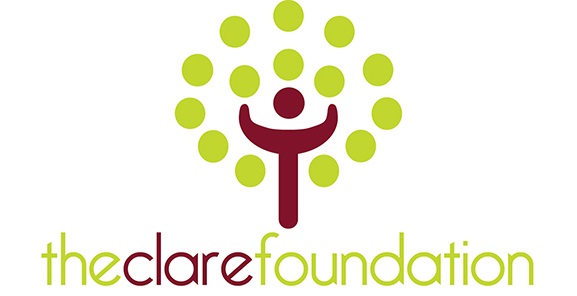 Shifting sands can be a way of life in the Charity and the NFP sector. Competing priorities, constant budget squeezes and the ever present threat of reduced funding can all create ongoing pressure for those involved in your service delivery, and therefore its' effects on the service user.

On a day to day basis, this can be an uphill struggle for employees and volunteers. Change comes in many forms and your staff, like you are just as emotionally invested in the charity's vision. Any change or threat of change will be personally challenging for them, let alone for managers to manage at a time when your organization consistently needs to maintain focus and energy.

However efficiently change is implemented, this workshop will help you to better understand the human side of change management and the likely behaviours associated with it.

So often, organizations drive 'hard' change without acknowledging or having the ability to manage the often difficult emotional impact of change on staff – the soft side of change. There is often no plan or ability to actively pre-empt or manage this fall-out. Even the smallest minority demonstrating a negative attitude towards change can be truly toxic to the rest. Indeed, in Change Management, Hammer's '60:20:20 rule' says that at any one time, up to 80% of staff will feel and/or be resistant to change.

However. This workshop is not a session packed full of text book theories. It's a practical workshop focused on helping the beating heart of your organisation – its' people - to manage change, accept change as a reality and to handle it positively.

The workshop focuses on:
• The Coping Cycle of Change - Change as a process of bereavement or loss (even when the change is positive)
• Understanding and normalising the threat or reality of change to the Human Condition
• Identifying the negative or unhelpful emotions arising in change (or the threat of change) and the resistant attitudinal and behavioural manifestations in individuals and teams during change
• Strategies and interventions for managing resistance to change
• Discussion – gathering tools for assisting leaders (and staff) in overcoming this resistance and negativity.

Outcomes of the workshop:
Inspiration towards consolidating the vision, ethos and effective service delivery of your organization through understanding, and being able to address and minimize toxic and potentially toxic staff reactions to pressure and change.

Limited places are available for this workshop so book now.
FAQs
What are my transport/parking options getting to the event?
We have on-site parking for delegates coming by car. For Sat Nav please use HP14 4HU.
Saunderton train station is less than 5 minutes away from the venue with great links to and from London Marylebone and Aylesbury. Journeys can be planned through the Chiltern Railways website: www.chilternrailways.co.uk/
Delegates will recieve further directions closer to the event date or can request these by emailing siobhan.edwards@theclarefoundation.org
The name on the registration/ticket doesn't match the attendee. Is that okay?
We keep a list of names for attendance purposes so ask delegates to correctly fill in ticket information. If the wrong information is shown on your ticket please email siobhan.edwards@theclarefoundation.org to update your details with us.
What is the refund policy?
Seminar Refund Policy:
30 working days - 100% Refund
15 working days - 50% Refund
7 working days - 25% Refund
To request a refund please email Siobhan.edwards@theclarefoundation.org
All refund requests will be responded to within 5 working days by a member of the seminars team.
Terms and Conditions
The Clare Foundation (TCF) reserves the right to postpone, amend or cancel any seminar and further reserves the right, but is not obliged to, to offer an alternative  without any responsibility on its part in the unfortunate circumstances of:
An event or occurrence beyond the reasonable control of TCF which causes or is likely to prevent TCF from performing its obligations.
The Venue or any part thereof becoming unsuitable or unavailable to hold the seminar, due to a Force Majeure event or unforeseen circumstances, examples of which are adverse or severe weather conditions, safety or technical issues, the permanent or temporary closure of the Venue or a change of ownership or control of the Venue.
The facilitator or trainer being unable to offer the seminar due to a Force Majeure event or unforeseen circumstances, examples of which are adverse or severe weather conditions,  technical issues, illness, business or  personal circumstances. In the unfortunate case of a cancellation or termination by TCF as set out above, TCF will notify the Client as far in advance as possible and will arrange for the refund of any deposits and monies paid but will have no other obligation or liability to the Client. TCF will not be liable to the Client for any loss (consequential or otherwise), cost, expenditure, damage or compensation for such changes.
Any  Client acting in an improper or disorderly manner or refusing to comply with the reasonable requests of TCF's staff may be removed from site. Physical or verbal abuse or aggressive or violent conduct will not be tolerated. TCF reserves the right to remove individuals from the Venue whose behaviour, conduct or language fall below acceptable standards or to withdraw services or facilities or to terminate the Event. Should this occur, no monies will be refunded. The decision of TCF's senior representative/management at the Venue will be final and binding.
TCF does not warrant and takes no responsibility for the accuracy of any verbal information given or statements made by its staff or contractors.
TCF cannot guarantee vehicle parking for all Guests at the Venue and will not be responsible for the security of possessions, vehicles or property. These are brought to the Venue at the entire risk of the owner.
Except to the extent that the law stipulates otherwise, TCF will accept no liability to the Client or Guests for any inconvenience, injury or loss and damage caused to any person or property at the Venue.
TCF, its Agent or representative may carry out photography or other recordings at the Event. The Client has the right to withdraw their consent at any time by informing TCF in writing to the postal address or the emailing siobhan.edwards@theclarefoundation.org. Images may be used on the website, or in future marketing materials. The Guests consent to the use of such images by TCF in connection with advertising, promoting or monitoring and acknowledge that copyright in such images rests with TCF. No payment or compensation will be offered to either the Client or Guests if any images are used. Please note where imagery has been used with prior consent, TCF may not be able to withdraw all imagery in circulation immediately.
TCF reserves the right to collect and process the personal data from the Client and the Guests for the purposes of marketing and promotional activities.
In the public areas of the Venue, CCTV may be in operation and video recordings may be made. This activity is carried out for security and for operational reasons and for the safety of the Guests.
Nothing contained within this agreement will affect the statutory rights of either TCF or the Client.
These Terms and Conditions will be binding on the Client, its successors and assigns.
When & Where

Clare Charity Centre
Wycombe Road
Saunderton
HP14 4BF
United Kingdom


Wednesday, 11 October 2017 from 09:30 to 13:00 (BST)
Add to my calendar
Organiser
The Clare Foundation, a charity helping other charities become more effective and efficient. We take established commercial methods, business expertise and entrepreneurialism to the voluntary sector through training, mentoring, sharing best practice and networking at our "Charity Centre" in Buckinghamshire.