Special one-off preview of Agnieszka Holland's breathtaking biopic shortlisted for the Best International Feature Film award at the Oscars
About this event
ONLINE SCREENING ONLY - DUE TO COVID-19 - SPECIAL PREVIEW EVENT
Please note: this is an online-only screening, and the film will be shown as-live, with no VOD/playback available. Links will be provided to ticket holders on the day.
The streaming will be geo-blocked for the United Kingdom, ONLY.
*
Few true stories tread the thin line between good and evil as precariously as that of Jan Mikolášek, a 20th century Czech herbal healer whose great success masked the grimmest of secrets.
Mikolášek won fame and fortune treating celebrities of the interwar, Nazi, and Communist eras with his uncanny knack for "urinary diagnosis".
But his passion for healing welled up from the same source as a lust for cruelty, sadism, and an incapacity for love that only one person could ever quell –his assistant, František.
As a show trial threatens to pry open these secrets and undo him, Jan's dichotomies are put to a final test, with the fate of his life's only love in the balance.
A personal tale as replete with twists as the century itself, and a reflection on the price one pays for single-mindedly following one's calling.
From Oscar, BAFTA and Emmy-nominated filmmaker Agnieszka Holland, CHARLATAN was shortlisted for Best International Feature Film in the 2021 Oscars.
*
"Agnieszka Holland once again proves she is the real deal" - The Guardian
"an ambitious portrait of human imperfection" - Variety
"A rich psychological puzzle about a compromised political survivor... fascinating" - The Hollywood Reporter
*
Film will be shown with English subtitles
(Running time 120m)
Event in partnership with AX1 Entertainment
Sign up to our newsletter to stay up to date with all our events. Click here to sign up.
POSK Cinema is proudly supported by Polish Tourism Organisation.
Our media partners are Londynek, Goniec, Tydzien Polski.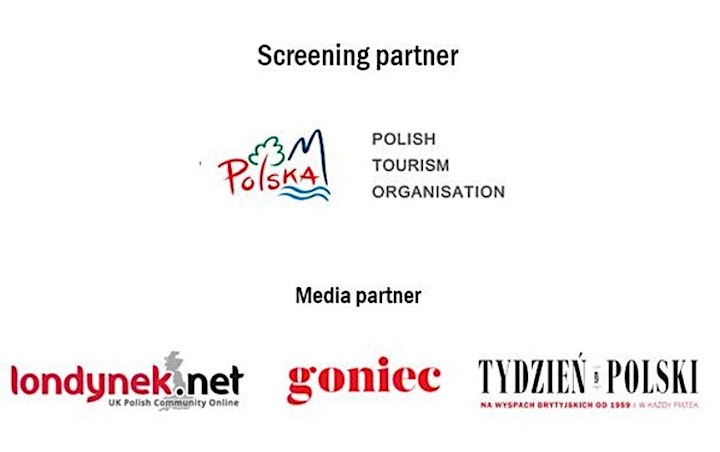 Date and time
Location
Refund policy
Organiser of POSK Cinema #21: Charlatan - Oscars 2021 preview - Thursday, 22/04, 7.30pm