Description
"Be yourself, not what others think or say you should be. You have the power and the right to create your own framework of possibility" The Art of Shouting Quietly.
This day is all about taking the time to think deeply about what you really want to get out of life - and what you want to put into it! Get your values, beliefs, purpose, hopes and dreams aligned - and set some long term goals and short term actions that make sense and contribute to your well-being. If these things are in line, it's so much easier to make lasting progress.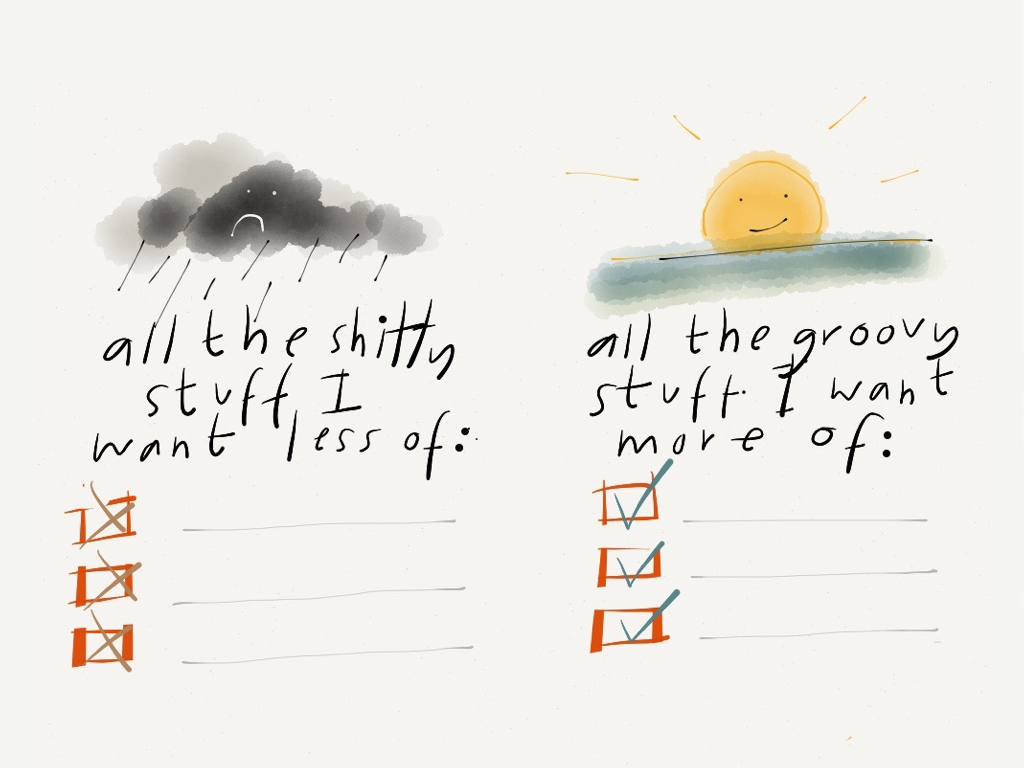 What really matters most to you - in life and work? What are the things, people and experiences that help you thrive? What really motivates you? These are important questions.

It's only natural that we feel muddled at certain points in our lives. Things feel incongruent. Our beliefs aims and values get out of step. This day is about realigning your aspirations, values, beliefs and actions in order to achieve clarity.
It will give you space and time to think - supported by a structure that's designed to get great results.
The Possibility Retreat is a day of guided thinking - full of creative exercises - to help you explore the important stuff. Stuff like this:
+ Purpose - what are you on the planet to do?
+ Geography - where in the world do you want your voice to be heard?
+ Motivation - what moves you forward and what holds you back?
+ Legacy - what do you do for the benefit of the world?
+ Your Platform - where can you show up and really shine?
It's a thought-provoking day that gets to the heart of what you want to get out of life. I love facilitating it.
The Possibility Retreat was developed around the themes of Pete's TEDx talk 'Cheeky Letters & Dream Lists' and his book – 'The Art of Shouting Quietly'.
"Attending Pete's 'Possibility Retreat' recently in London was a wonderful opportunity to explore my options and think deeply in a calm and gentle environment. A very thought-provoking, enjoyable and inspiring day that helped to clarify my goals and spur me on." Kate - London participant
How it works
This is a small group event – a maximum of 20 people – delivered cafe style. Pete introduces the key questions and then guides your thinking along the way. The questions are set as a sequence of gentle challenges – you can choose just how deeply you wish to engage at any time and you don't need to disclose any personal information. You can work on the tasks alone or with others – the choice is yours. Everyone gets a Possibility journal and other colourful resources to work with on the day and to take home so you can carry on the process of reflection and development in your own time. Early Bird tickets are selling now at £99.

Course leader
Pete Mosley is a graduate of the acclaimed Barefoot Postgraduate Certificate in Business & Personal Coaching. His book - The Art of Shouting Quietly - a guide to self-promotion for introverts and other quiet souls – has sold in 25 countries around the world. Pete is very experienced - 20yrs+ of a track record in coaching/mentoring and delivering high-quality workshops.
He works with individuals, corporates, universities and not-for-profit organisations. His work is about helping people grow in confidence - in themselves and their ideas, and in connecting persuasively with other people at work and in life.

It takes courage to take control of one's own destiny. The potential payback is huge. The Possibility Retreat explores the foundations of confidence, purpose and direction. Get to grips with these, and difficult goals fall more easily within your reach.

'If you need space to re-focus your goals & kick you into action, this is time well worth investing.
Here's what you'll get from the day:
+ A feeling of congruence and a clearer idea of how to get what you really want from life.
+ A definition of 'success on your own terms'
+ A stronger sense of plan and purpose.
+ Clarity of direction.
+ A clearer voice to communicate your hopes and dreams.
+ Knowledge of where your support lies.
+ A timeline for action
Confidence, sense of purpose and clarity of direction are mercurial qualities at the best of times and ones which ebb and flow for everyone throughout their lives. They are not things that you get once and then have forever. We all need to find our unique sense of purpose and our own 'brand' of self-confidence – solid foundations from which we can explore aspirations that may previously have seemed too far out of our comfort zone to tackle.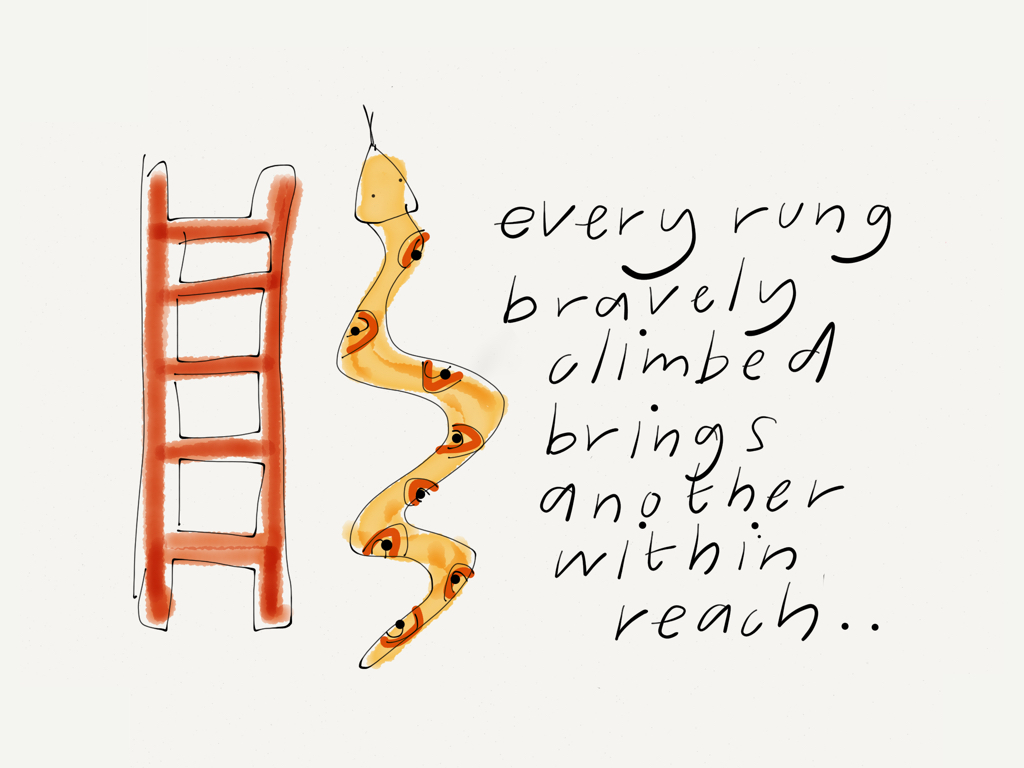 "Often it's not the quality of our work that holds us back, but the quality of our courage and ambition. Be bold – Aim high".
Pete Mosley: The Art of Shouting Quietly.
Feedback from past retreats:
'Really useful, well-presented session – deceptively simple but gets to the heart of what motivates and holds us back.'

'I thought Pete was a brilliant and memorable speaker. I had already read 'The Art of Shouting Quietly' but I still came away from the day feeling encouraged and inspired.'

'A thought-rich oasis.'

'Inspirational. Deep thinking. Creative. Colouring in! A safe space for leaving your comfort zone.'

'A great first step out of the box I have built for myself!'

'If you have an idea and your thought processes are fluttering around like butterflies, Pete will help your butterflies fly in formation!'

'Space and time to think about myself at a rather difficult time professionally. Creative approach and very open-ended – positive but also encouraged thinking about 'what's holding you back.'

'Pete is an excellent facilitator – generous and dedicated.'

'I learned that what really matters to me isn't what I thought. I'm much more of a hippy than I imagined!'

'An inspirational day looking at your life and thinking about how to channel your skills and achievements to facilitate a brighter future.'

'It's helped me to take the pressure off myself to find ONE thing and allow myself to be all the ME's I want to be.'
The Venue
LEAF on Portland Street is nestled in a vibrant neighbourhood in the very centre of the city. Housed in the iconic former RIBA and Cube Gallery, it is an inspiring and intimate space.
Venue information here: http://thisisleaf.co.uk/manchester
Ask me a question
If you are curious or want to check if this event would suit you, please feel free to email me here.
Payment Options
N.B. If you are not a Paypal user email me to arrange a secure bank transfer.