Description
This event provides an opportunity for you to meet lecturers, current and past students and people such as yourself, who are considering the benefits of studying at one of the South's best business schools.
We offer an extensive range of facilities and services while you're at University and these Support services will be available to provide you with information. The evening has been laid out so you only have to attend the talks that interest you, or come along to speak to academics on the stands.
Schedule for the evening:
16:30pm - Registration, refreshments, course information stands, Support services stands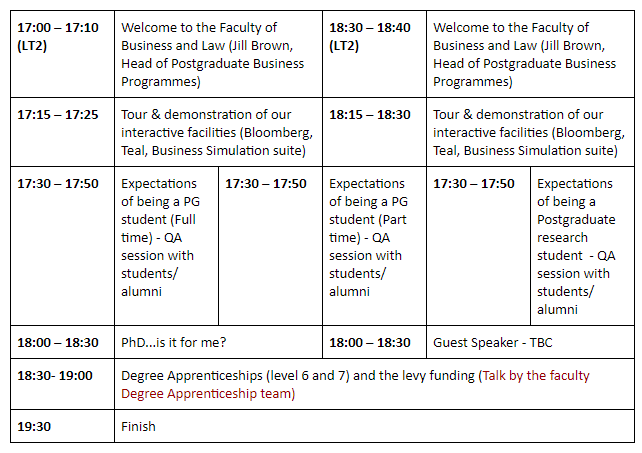 Parking is available after 5pm at a fixed charge of £2. Please see our map and directions page for more details.
Please check that the course you are interested in is offered by Portsmouth Business School rather than one of the other four faculties which make up the University before you decide to come along to our open evening. If it isn't then we would recommend you attend one of the University-wide Postgraduate Information Days.
For further information, please contact us on bal-enquiries@port.ac.uk