Sales Have Ended
Registrations are closed
Sorry but registration for this event is now closed. Please visit jobs.ac.uk here to see the recording of this event and also to see any future events.
Sales Have Ended
Registrations are closed
Sorry but registration for this event is now closed. Please visit jobs.ac.uk here to see the recording of this event and also to see any future events.
Description
Are you thinking of doing a PhD, but can't decide?
Whether it's to achieve something significant, become an expert in your area or discover something new, studying for a PhD is a highly rewarding experience. However, it's also a decision you have to take very seriously as it involves a commitment to at least three years of study and completion of a thesis.
It may be necessary to submit a research proposal to a supervisor in a university department in which you wish to study or you may find a specific research project advertised as a studentship with funding attached.
So how do you know if a PhD is right for you?
To help all those who are considering undertaking a PhD, jobs.ac.uk is holding a FREE 60-minute live video event via a Google+ Hangout called 'Postgraduate Options - Is a PhD for me?'
By attending this hangout you will learn:
What routes there are to doing a doctorate
How to find PhD opportunities and choose a supervisor
How to get access to a fully funded PhD
How to compose a good application
What the reality is like for PhD researchers and get a real insight into what it's like to do a PhD
What is a Google+ Hangout?
jobs.ac.uk Google+ Hangouts on Air are live online video events of Q&A sessions with a group of expert panellists. By following us on Google+ you will be able to watch the live online video and gain real insights, top tips and also have an opportunity to get involved in the conversation.
We want to hear from you - our video hangouts are a two way conversation between our panel of dedicated experts and you. You can submit questions before the event on the Q&A app, via Twitter using #JobsQ or when you register.
Register your place now (click the button above)
This event is open to anyone and is completely free of charge. Register your interest now and we will send you more details of how you can access the live video hangout nearer the time.
We're looking forward to having you involved!
If you are unable to watch the live event please do register and we can email you a copy of the recording so you don't miss out.
Meet the panel
We have picked a panel of experienced, passionate and friendly experts all keen to help answer your questions.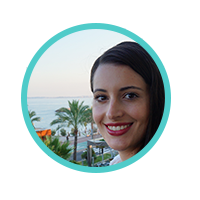 Emma Cole works in the department of Classics and Ancient History at the University of Bristol, where she is a Teaching Fellow in the Programme of Liberal Arts. Her research focuses on the reception of the classics in contemporary theatre. She completed her PhD in the Department of Greek and Latin at University College London in 2015, examining postdramatic receptions of ancient tragedy from 1995 to 2015. She is currently revising her doctorate for publication, and beginning a new research project on the reception of Aristotle's Poetics. Emma tweets @Emma_Cole1, and also runs a video blog on YouTube:http://youtube.com/c/EmmaColePhD.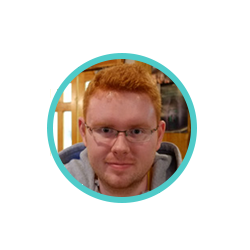 Jack Donaghy started his PhD in Urban Studies at the University of Glasgow in September 2015. Jack's PhD is on issues in private rented sector housing, and is being funded by the Urban Studies Foundation. Jack is originally from Glasgow and chose to do a PhD simply because he found a subject area which he felt he had something to add to, and is hopeful that the work he does over the next three years will generate some interesting findings and will be useful to others. He tweets @JacksterD.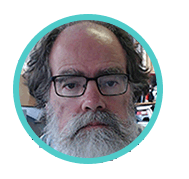 Alastair Grant is Professor of Ecology at the University of East Anglia. He is a Marine Biologist, interested in how the effects of environmental stress on individual organisms feed through into ecological effects in the field. He is currently Associate Dean in the Faculty of Science, responsible for postgraduate research students across the Faculty, and during his time at UEA has supervised more than 35 research students.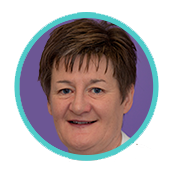 Clare Jones is a Senior Careers Adviser at the University of Nottingham with specific responsibility for Early Career Researchers. Clare's own career has been a varied one from a short career commission in the WRNS, to the NHS, the Institution of Mechanical Engineers and Young Enterprise before moving into the Higher Education sector and undertaking the AGCAS Dip in Careers Education, Information and Guidance (HE). She is an Associate Fellow of the HEA. Clare has been working with research staff and PhD students since 2005 offering individual careers guidance, advice and information and delivering career management training courses across the university. Clare is a member of the AGCAS Research Staff and Research Students Task Group providing a professional focus for the network of Careers Advisers who provide support for research students and staff. She has authored e-books and articles for jobs.ac.uk, co-authored the AGCAS report "Getting the first lecturing job" (AGCAS Dec 2014) and contributes to the Nature Careers Community as an expert panel member.
Organiser of Postgraduate Options - Is a PhD for me?
jobs.ac.uk is the leading global job board for careers in academic, research, science and related professions, helping connect top talent to higher education, research, not-for-profit and commercial opportunities. jobs.ac.uk is part of Warwick Employment Group, a global family of specialist recruitment and people oriented services, developed by the education sector, for the sector. We provide services to support your employment needs, with local and international job boards, executive search and selection, and temporary staffing solutions.