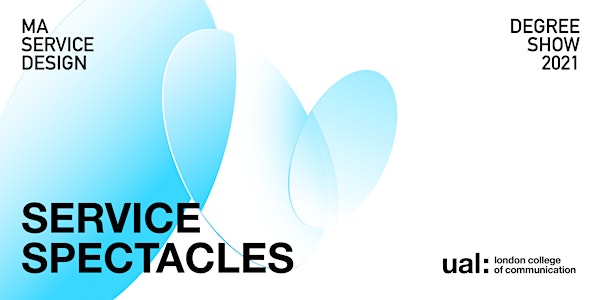 Multiple Dates
Postgraduate Showcase 2021: Service Spectacles: Micro, Meso, Macro
Join us for a series of online events which offer visions of service designed for a new world.
About this event
In 'Micro, Meso, Macro', 32 graduates look at a world in flux through service-design-tinted glasses to identify emerging challenges and opportunities. This culminates in Service Spectacles, our Service Design Graduate Showcase that sees the world in a new light through 3 different yet interconnected lenses:
Micro: The importance of personal and interpersonal care
Meso: Actions by and for the community
Macro: Bridging the gaps and creating awareness.
Online events
Micro
8 December, 11am - 12.30pm (GMT)
Wellbeing today isn't just about the absence of disease, but also a way for people to realise their own aspirations, satisfy their needs, and cope with their environment. The theme of 'Micro' focuses on envisioning holistic well-being through service design to improve personal and interpersonal relationships.
The projects in this theme look through the lenses of self-care, safe spaces, trust, understanding, healing, support, and increased knowledge to help empower individuals.
Meso
9 December, 11am – 12.30pm (GMT)
Where individuals are limited, community-led action can be powerful and hold a mirror to legacy systems. The theme of 'Meso' focuses on leveraging the power of communities to create change that is by and for the people.
The projects in this theme look through the lenses of empowerment, public innovation, social inclusion, fostering physical spaces and embedding creative mindsets to strengthen communities and create better connections.
Macro
10 December, 11am – 12.30pm (GMT)
The world increasingly relies on complex systems which alienate and undermine individual and cultural nuances. The theme of 'Macro' inspires individual actions and collaborations, helping to break away from single stories and to build a bridge of communication between different communities.
The projects in this theme use the lenses of awareness, critical coping, participation and circularity to leverage the power of large systems for the benefit of the public.
About Postgraduate Showcase
This event is taking place as part of the London College of Communication Postgraduate Showcase, celebrating some of the most inspiring new work across design, media and screen.
Disclaimer: Live events will be recorded and made public on LCC YouTube channels afterwards. By attending a live event, guests agree to their contributions being captured and used for this purpose. Read our virtual event privacy notice.
#LCCPostgradShows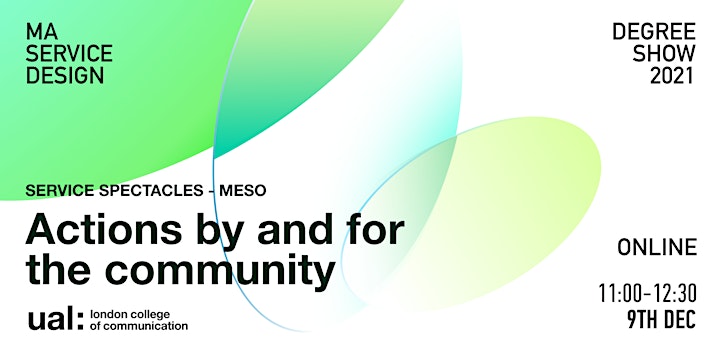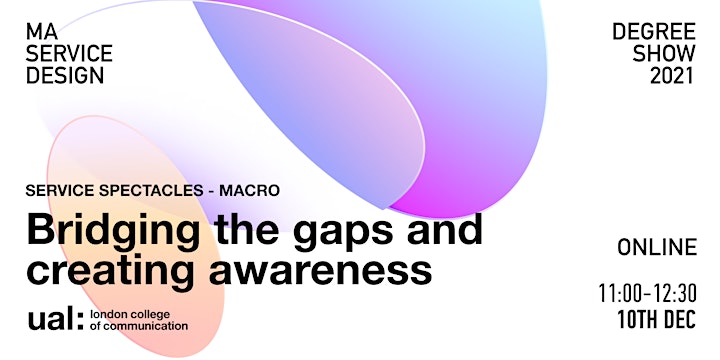 Organiser of Postgraduate Showcase 2021: Service Spectacles: Micro, Meso, Macro