POSTPONED: 50th Intelligent Sensing Program – Sensing in Precision Medicine...
Description
***You, like us, are probably aware of the fast-developing situation with regards to the COVID-19 pandemic. The safety and wellbeing of our attendees and staff is our main priority, as well as ensuring that we deliver an event that provides a valuable opportunity to network and connect with others.
We recognise that many businesses and individuals will be unable to travel or attend this event and have therefore taken the difficult decision to postpone it. This decision has not been taken lightly and we fully appreciate that many of you will be as disappointed as we are. However, we hope you appreciate the unique circumstances that have led us to this decision.
You will receive a refund for your booking. We will be sending out the revised date as soon as it is confirmed. If you have any queries, please contact me.
Thank you for understanding.***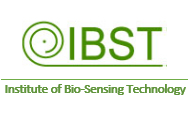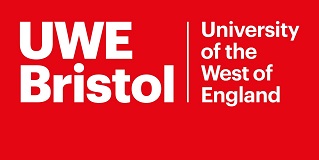 Rapid advances in 'omic' technologies and the continued growth of digital health technologies including the use of Artificial Intelligence (AI) have provided clinicians with the unprecedented ability to tailor medical treatment to the individual characteristics of each patient. Understanding patients' molecular and genetic profiles, give insight into their susceptibility to a particular disease or their response to a specific treatment. This leads to the emergence of a new health care strategy, precision medicine. It will enable more precise diagnosis, more informed clinical decisions and, ultimately, a more targeted and effective treatment or intervention for every patient, improving the overall care quality.
The emergence of precision medicine as a disruptive medical approach has been attracting great interests from health care industries and research communities. Nevertheless, there are significant challenges to overcome before it achieves its full disruptive potential.
In the UK, precision medicine has become a key innovation focus for health care development. Increasingly, cross-board efforts have been applied to progress precision medicine technologies, from government agencies, research communities, to industry companies, and healthcare providers.
The purpose of this workshop is to bring together relevant communities, sensor technology providers, new molecular characterisation technology developers and innovators working in AI, and other relevant stakeholders such as innovation funders. It aims to facilitate knowledge sharing, stimulate new ideas generation, develop new collaborations and partnerships, and promote the innovation development and the adaptation of such sensing technologies in the UK health industries.
Leading experts will discuss key subjects relevant to market challenges and opportunities, state of the art sensing technologies, emerging sensing technologies, as well as relevant innovation funding opportunities in the UK. Agenda will be released closer to the event.
The event will also have exhibition stands for industrial exhibitors interested in showcasing their technologies, expertise, and capabilities to the event participants.
Programme (Subject to Change)
09:30 Arrival & Registration
10:00 Welcome, Knowledge Transfer Network
10:05 Introduction to Knowledge Transfer Network
Market Challenges & Opportunities
10:15 Digitising the Future Patient Monitoring System, Practice, Challenges & Opportunities - Jaquie Finn, Cambridge Consultants
10:45 Imaging Technologies for Targeting Diagnosis, Challenges & Opportunities - Ben Newton, GE Healthcare
11:15 Refreshment Break & Networking
State of Art Commercial Sensing Technologies
11:45 Deep Machine Learning Models for Cancer Detections - Mustafa Alhamdi, Innovative Physics Ltd
12:15 Digital Phenotypic Markets From Wearable Sensors: Depression & Parkinson's Disease - Charles Nduka, Emteq Ltd
12:45 Bloodlessly Monitoring Serum Analyses Using Non-Invasive Biosensors - Jack Jachmann, Cambridge Medical Technologies
13:15 State of the Art Commerical Sensors for Healthcare - Richard Harvey, Hamamatsu Photonics UK
13:30 Lunch & Networking
Enabling Technologies (Sensing, AI & Omics)
14:30 The Tricorder is Dead - Long Live the Tricorder - Keith Errey , Isansys Lifecare Ltd
15:00 Segmental Microfluidic Sensing Technology for Precision Medicine - Xize Niu , SouthWestSensor Ltd
15:30 Implantable Technology for Medical Care - Anna-Louisa Schaffgotsch, Impli Limited
Relevant Funding Opportunities
16:00 Innovate UK & Relevant Funding Opportunities - Julian Heaton/Chris Rowe, Innovate UK
16:15 Close & Networking

Statement of Intent*

The Knowledge Transfer Network is committed to increasing diversity and advancing equality of opportunity to create a vibrant climate of inclusiveness across the sectors that we serve.

As a responsible business, it is important to us that we represent the diversity of our people and communities, and that we create an inclusive innovation ecosystem in the UK in which everyone can reach their full potential.
It is vital that we monitor and analyse diversity information so that we can ensure that our processes, events and communications are fair, transparent, promote equality of opportunity for all, and do not have an adverse impact on any particular group.
Your cooperation in providing us with accurate data will ensure that we design and apply policies and processes that embrace a diverse and inclusive environment.
Any information provided on this form will be treated as strictly confidential and will be used for statistical purposes only.
No information provided will be published or used in any way which allows any individual to be identified.