About this Event
TO BE RESCHEDULED AS SOON AS POSSIBLE.
Spinning wool and flax, dyeing and trading cloth, pioneering machine weaving and ready-made clothing, retailing fashion – all have a strong history here in Leeds.
Thread your way through Leeds with me to understand the evolution of this essential element of our past. We shifted from bespoke tailoring to ready-made, from one outfit per season to disposable fashion, from small shops and boutiques to giant stores and now to online purchasing. Now we're re-engaging with handmade, repaired, re-used and up-cycled clothes.
We'll see some of the places that have been crucial for these parts of the economy and for the life experience of Leeds people through the centuries. Extra insights will come from Lynda Stead, whose parents, uncles and aunts all worked in the clothing industry.
Meet at The Adelphi, just south of Leeds Bridge. Exact location: https://what3words.com/trades.lifted.ahead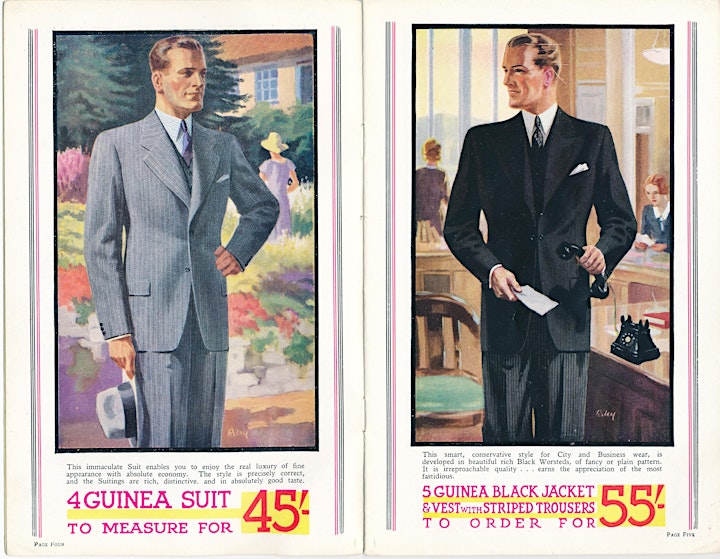 Burton's, the Tailor of Taste - brochure 1934
Hepworth's factory, Claypit Lane - one of many Leeds clothing factories