POSTPONED UNTIL 14 MAY 2021
About this event
In light of the current situation with COVID 19, we have taken the advice to postpone upcoming events involving the public to ensure that no-one is put at any additional risk.
As a result, we apologise that this will not be going ahead this year we have however re-scheduled the event to 14 May 2021.
Details of any rescheduled events will also be given on Wales Gene Park website - www.walesgenepark.cardiff.ac.uk
Very best wishes
The Wales Gene Part Team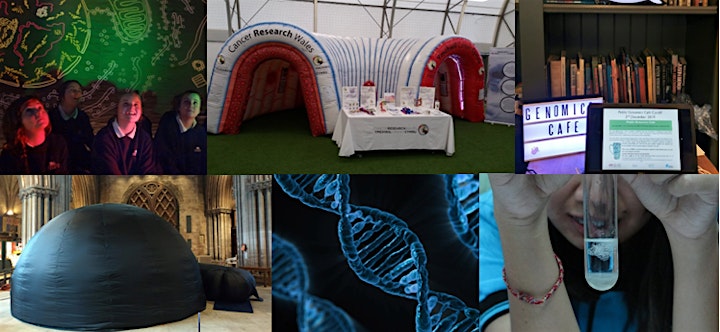 Organiser of POSTPONED Genomics Showcase
Our mission is to promote and facilitate Welsh medical genetic and genomic research and its application to improve heath and wealth in Wales. Also, to engage the public and health professionals to improve understanding of the opportunities and challenges arising through genetics and genomics.
We bring together expertise and experience in genetics within Wales, provide state-of-the-art technologies to researchers in Wales and provide innovative initiatives to educate and engage health professionals and the public in Wales and beyond.