POSTPONED New Visiting Professor Seminar Series: David Voegeli
Description
Celebrating 100 years of Nurse registration and nursing research
Professor David Voegeli PhD, BSc, RN, FHEA
Visiting Professor of Nursing, Faculty of Health & Wellbeing, University of Winchester.
This year sees several important events for Nursing in the UK and globally. There are the bicentennial celebrations of the birth of Florence Nightingale, a local woman with connections to the RHCH, and the marking of 100 years of the nursing register in the UK. Globally, 2020 has been designated as the International Year of the Nurse and Midwife, and a focus on the contribution of nursing to global healthcare. This inaugural seminar will explore the changing role of the nurse and nursing education, as well as offering a personal reflection on nursing research.
5.00 - 5.30pm Complimentary drinks reception
5.30 - 6.15pm Visiting Professor Seminar
6.15 - 6.45pm Questions & discussion
Faculty of Health & Wellbeing Visiting Professor Seminar Series
This Visiting Professor Seminar Series is a new initiative brought to you by the Faculty of Health & Wellbeing at The University of Winchester. This new series introduces our new Visiting Professors who will present about their health and wellbeing research-related interests and current health and wellbeing news and topics.
Biography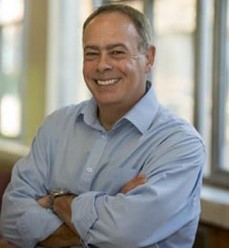 Professor David Voegeli is Visiting Professor of Nursing in the University's Faculty of Health & Wellbeing.
He was previously Associate Professor of Nursing within the Skin Health Research Group at the University of Southampton.
David is a Registered Nurse and specialised in critical care nursing before moving into nurse education and research, completing a PhD in immunopharmacology in 2001.
David has an international reputation in the field of skin health and tissue viability, and much of his recent research has focused on Moisture-Associated Skin Damage, in both clinical and laboratory settings.
He was a member of the global IAD expert panel that produced the 2015 international best practice guidelines, and more recently has collaborated on the development and testing of the Ghent Global IAD Categorisation Tool (GLOBIAD).
David has published extensively in the areas of skin health and clinical nursing, with over 150 papers, book chapters and scientific abstracts published in leading international journals. David frequently reviews for several prestigious Nursing and Medical journals, and national funding bodies, such as the NIHR, MRC and Wellcome Trust. He has been a member of the editorial board of The Journal of Wound Care since 2010.
He is a member of the European Pressure Ulcer Advisory Panel (EPUAP), contributing to the International Clinical Guidelines for the prevention and management of pressure ulcers, and is currently contributing to the 2019 revision.
Research Interests

Advanced Clinical Practice

Clinical Nursing

Life Sciences applied to clinical practice

Pharmacology

Non-medical prescribing

Moisture-Associated Skin Damage

Wound care and tissue viability.

Point of Care diagnostics.
For information on how to find the university, please click HERE.
For a campus map, click HERE.

Organiser of POSTPONED New Visiting Professor Seminar Series: David Voegeli