THIS EVENT HAS BEEN POSTPONED. This is due to concerns over COVID-19 but we will reschedule in due course.
About this Event
THIS EVENT HAS BEEN POSTPONED. If you have already bought tickets, you will not need to pay again when we reschedule. However, do get in touch if you would like a refund with hannah.scott@bioregional.com
Join influential economist Kate Raworth, director of Harwell Campus Angus Horner, and others for our annual conference...
New decade. New era. More growth for clean, green businesses.
With climate emergency declarations coming from a variety of institutions over the past year, the world is changing. The business case for achieving zero-carbon is growing all the time. Oxfordshire's low-carbon sector is expanding and disrupting the fossil fuel economy.
So, as more and more businesses transition their operations, services, and products towards a more sustainable model, join Oxfordshire Greentech - the business network for a low-carbon future - and our affiliate network Cambridge Cleantech for our annual conference, in association with the Oxfordshire Local Enterprise Partnership (OxLEP).
You will hear about:
The national and regional context around the "Clean, Green, Low Carbon" economy
Inspiring stories from leading Oxfordshire businesses and the impact of the growing Oxfordshire Greentech network
How Oxfordshire is a pioneer and national demonstrator for clean growth
How we are working with key partners to strengthen the knowledge-arc between the Oxford and Cambridge
Network with like-minded individuals from across business, academia and the public sector
The themes to be discussed are especially pertinent, given the UN COP26 hosted in Glasgow (UK) taking place at the end of the year. There's never been a better time to find out about how Oxfordshire's clean/green business sector is taking action on climate breakdown.
Join us from 8:30am for coffee, light breakfast, and networking.
Agenda
- Kate Raworth (Senior Visiting Research Associate at Oxford University's Environmental Change Institute and influential economist)
- Angus Horner (Director of Harwell Campus)
- Barbara Hammond OBE (Chief Executive at Low Carbon Hub)
- Ahmed Goga (Director of Strategy at OxLEP)
- Bev Hindle (Director Oxfordshire Growth Board and Oxford to Cambridge Arc Leaders and CEx groups)
- Paul Roberts (CEO at Aspire)
- Tanya Sinclair (Head of Partnerships and Policy, EV Car Shop)
- Jonathan Finnerty, Director, Co-founder Green Unit)
If you would like to join Oxfordshire's business network for the low carbon future, CLICK HERE to see our member benefits and options and join today! You can enjoy:
Free attendance at all our events
Excellent networking opportunities
Facilitated introductions to key players, be they investors, public bodies or investors
Engaging and expert presentations on a range of topics to give you the sustainable business knowledge to take your organisation to the next level
Entry free for Oxfordshire Greentech members; £29 for non-members.
Sponsorship & Exhibiting options:
Bronze (a stand) = free for members (and a free ticket); £49 on top of the ticket price for non-members
Silver (the above plus logo on all literature/collateral) = £49 for members; £99 for non-members
Gold (the above plus being the official conference sponsor, with a wide range of negotiable benefits) = £2000 for member; £5000 for non-member
Contact hannah.scott@bioregional.com to secure your exhibition/sponsorship option.
We bring together businesses and organisations from across sectors to encourage innovation, collaboration and knowledge transfer, and to facilitate the transition towards a sustainable, low carbon future within Oxfordshire and the world. Find out more at www.oxfordshiregreentech.co.uk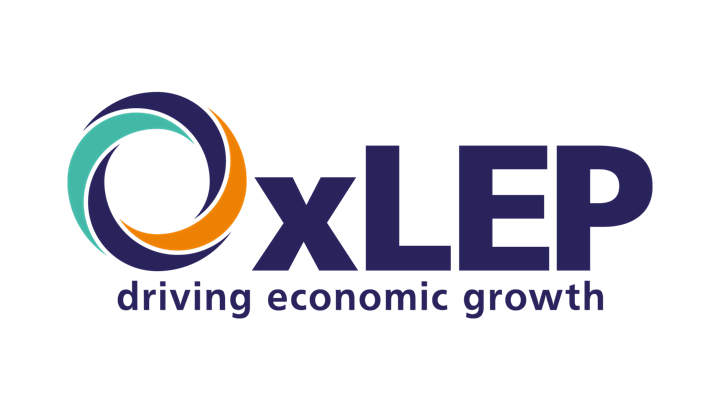 We are grateful for the support of the following companies for this conference