THIS EVENT IS POSTPONED UNTIL FURTHER NOTICE. ORIGINAL PLACES WILL BE TRANSFERRED TO A NEW DATE WHEN ARRANGEMENTS HAVE BEEN MADE.
About this event
Please scroll down for the English translation.
Hyfforddiant Cynhyrchu Hadau 2020
Gyda Sefydliad Gaia a Tyfu Cymru
Mae Tyfu Cymru a Sefydliad Gaia wedi trefnu'r Gweithdy cyntaf ar 21 Mai 2020 yn The Heritage Seed Library, Ryton Organic Gardens, Wolston Lane, Coventry, CV8 3LG.
Ariennir y cwrs hwn 100%.
Amserlen y dydd:
10.30 am Cyrraedd a Chofrestru
11.00 am Cychwyn
4.00 pm Gorffen
Darperir cinio. Rhowch wybod am unrhyw anghenion deietegol wrth archebu lle.
Am beth rydym ni'n chwilio?
Er mwyn cymryd rhan yn ein hyfforddiant ar gynhyrchu hadau, mae'n rhaid i chi fod yn fusnes garddwriaethol neu'n fusnes amaethyddol. Gofynnir i chi gwblhau adolygiad busnes ar-lein i roi mwy o wybodaeth i ni am eich busnes.
O ran y lleoedd sydd ar gael ar yr hyfforddiant, byddwn yn rhoi blaenoriaeth i dyfwyr a fyddai'n hoffi dechrau gwerthu cnwd hadau yn y dyfodol. Rydym yn gweithio'n agos gyda Real Seeds i ddod o hyd i dyfwyr newydd a allai gael eu contractio ganddynt, a byddwn hefyd yn gallu eich rhoi mewn cysylltiad â chwmnïau hadau eraill ar draws y Deyrnas Unedig. Gallwn eich helpu i werthu hadau'n uniongyrchol hefyd.
Ar ôl yr hyfforddiant, dyma'r sgiliau y bydd arnoch eu hangen i fod yn dyfwr hadau masnachol:
• Eisoes wedi cael llwyddiant o gynhyrchu cnydau llysiau'n fasnachol
• Profiad o dyfu llysiau ar eich safle presennol
• Gwybodaeth am gylch tyfu cnydau bwyd
• Ymrwymiad i fod ar eich safle tyfu eich hun ar adegau pwysig o'r flwyddyn (e.e. adeg hau ac adeg cynaeafu)
• Diogelwch hirdymor eich safle tyfu (e.e. 2 flynedd ar gyfer cnydau hadau bob dwy flynedd)
• Trefniadaeth dda a sicrhau bod sylw'n cael ei roi i'r pethau bach
• Awydd i dyfu hadau peilliad agored (heb fod yn rhai hybrid)
• Awydd i ddysgu
• Ar gyfer Real Seeds: Ymrwymiad i ddilyn egwyddorion organig ac ecolegol wrth dyfu hadau (nid oes angen ardystiad organig)
Bydd angen i chi fodloni'r rhan fwyaf o'r meini prawf hyn er mwyn bod yn gymwys i werthu cnwd hadau drwy un o'n partneriaid. Fodd bynnag, mae rhywfaint o hyblygrwydd hefyd, felly os nad ydych chi'n gallu bodloni rhai o'r meini prawf, mae croeso i chi drafod hyn ymhellach gyda ni.
Bydd ein hyfforddiant cynhyrchu hadau yn cael ei gynnal dros flwyddyn, ac yn cynnwys:
• Gweithdy 1: Diwrnod Cyflwyno (Mawrth)
• Gweithdy 2: Trin y Tir i Gynhyrchu Hadau (Ebrill/Mai)
• Gweithdy 3: Dewis ar gyfer Cynhyrchu Hadau (Gorffennaf)
• Gweithdy 4: Cynaeafu a Phrosesu ar gyfer Cynhyrchu Hadau (Medi)
• Galwad ar-lein gyda mentoriaid bob mis, a fydd yn barod i ateb unrhyw gwestiynau sydd gennych
• Ymweliadau â Ffermydd i weld cynhyrchwyr hadau eraill
• Cynigir cymorth ychwanegol ar gais (e.e. os bydd problem yn codi gyda chnwd)
Disgwylir y byddwch chi eich hun yn dod i bob un o'r pedwar gweithdy ac y byddwch hefyd yn tyfu cnwd hadau pan fyddwch chi'n cymryd rhan yn yr hyfforddiant.
I fod yn gymwys ar gyfer y cwrs, mae'n rhaid i chi fod yn fusnes garddwriaeth masnachol yng Nghymru ac mae angen i chi fod wedi cwblhau'r adolygiad busnes ar-lein cyn archebu lle yn y gweithdy:
https://support.tyfucymru.co.uk/cartref/asesiad-ar-lein/
Dim ond y rheini sy'n bodloni'r meini prawf cymhwysedd all archebu lle yn y digwyddiad hwn. Os nad ydych chi'n siŵr a ydych chi'n bodloni'r meini prawf, cysylltwch â Thîm Tyfu Cymru ar tyfucymru@lantra.co.uk neu ffoniwch 01982 552646.
Cwestiynau Cyffredin
Beth yw'r opsiynau parcio ar gyfer cyrraedd a gadael y digwyddiad?
Defnyddiwch god post CV8 3LG. Mae lle parcio am ddim ar y safle.
Sut mae cysylltu â'r trefnydd gydag unrhyw gwestiynau?
Cysylltwch â Tyfucymru@lantra.co.uk neu ffoniwch 01982 552646
Oes rhaid i mi ddod â'r tocyn wedi'i argraffu i'r digwyddiad?
Nac oes, os ydych chi wedi cofrestru ac wedi cael cadarnhad, bydd eich manylion gennym.
Gwisg
Cofiwch wisgo dillad addas ar gyfer y tywydd, gan gynnwys esgidiau cryf, gan y byddwn yn mynd i'r mannau gwaith ar y safle.
Tyfu Cymru and the Gaia Foundation have organised the Workshop on 21 May 2020 at The Heritage Seed Library, Ryton Organic Gardens, Wolston Lane, Coventry, CV8 3LG.
This course is 100% funded.
Timetable for the day:
10.30 am Arrival and Registration
11.00 am Start
4.00 pm Finish
Lunch will be provided. Please indicate any dietary requirements when booking.
What are we looking for?
In order to take part in our seed production training, you must be an existing horticultural or agriculture business. You will be asked to complete an online business review to tell us more about your business.
We prioritise places on our training to growers who would like to move into selling a seed crop in the future. We work in close partnership with Real Seeds to find new contract growers for them, as well as being able to link you with other seed companies across the UK. We can also support you to sell seeds directly.
The skills needed to become a commercial seed grower after the training include:
• Already successfully producing vegetable crops commercially
• Experience of growing vegetables on your current site
• Knowledge of the growing cycle of food crops
• Commitment to being on your growing site at crucial times of the year (eg, sowing times, harvesting times)
• Long-term security on your growing site (e.g. 2 years for biennial seed crops)
• Good organization and attention to detail
• Desire to grow open pollinated (non-hybrid) seed
• Desire to learn
• For Real Seeds: Commitment to grow following organic and ecological principles (organic certification not necessary)
You will need to meet most of these criteria to be eligible for progressing to selling a seed crop through one of our partners. However, there is also a degree of flexibility so please discuss this further with us if there are some criteria you cannot meet.
Our year long seed production training will include:
• Workshop 1: Introduction Day (March)
• Workshop 2: Cultivation for Seed Production (April/May)
• Workshop 3: Selection for Seed Production (July)
• Workshop 4: Harvesting and Processing for Seed Production (Sept)
• Monthly online call with mentors available to answer questions
• Farm Visits to other seed producers
• Additional help offered on request (eg, when a crop problem arises)
It is expected that you will attend all four workshops in person and will also grow a seed crop whilst taking part in the training.
To be eligible for this course you must be a commercial horticulture business in Wales and you need to have completed the online business review prior to booking on this workshop:
https://support.tyfucymru.co.uk/home/online-assessment/
This event is booking only and to those who meet the eligibility criteria. If you are unsure if you meet the criteria, please contact the Tyfu Cymru Team on tyfucymru@lantra.co.uk or phone 01982 552646.
FAQs
What are my parking options for getting to and from the event?
Please use postcode CV8 3LG. There is a free car park on site.
How can I contact the organiser with any questions?
Contact Tyfucymru@lantra.co.uk or call 01982 552646
Do I have to bring my printed ticket to the event?
No, as long as you have registered and had confirmation, we will have your details.
Dress Code
Please were appropriate clothing for the weather conditions, including sturdy shoes, as we will be visiting the working areas of the site.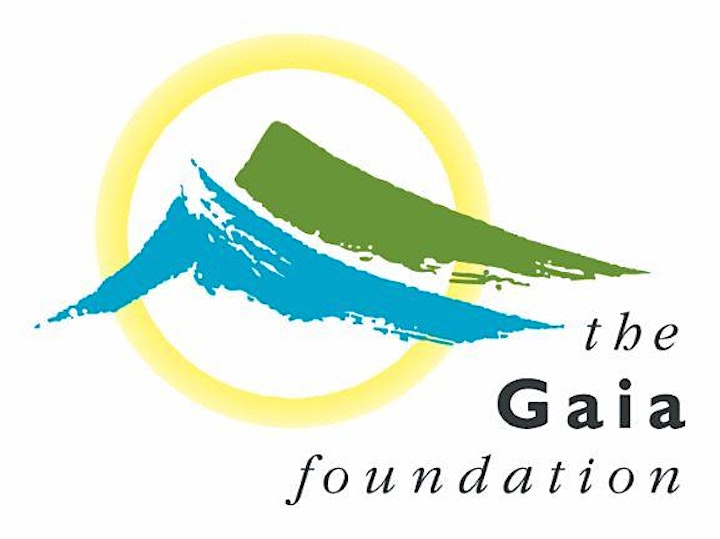 Organiser of POSTPONED: Seed Production Training - Cultivation Workshop
Mae TyfuCymru wedi cael cyllid drwy Raglen Cymunedau Gwledig - Datblygu Gwledig 2014-2020 Llywodraeth Cymru, a ariennir gan Gronfa Amaethyddol Ewrop ar gyfer Datblygu Gwledig a Llywodraeth Cymru.
I gael rhagor o wybodaeth am y prosiect, ewch i wefan TyfuCymru.co.uk
TyfuCymru has received funding through the Welsh Government Rural Communities - Rural Development Programme 2014-2020, which is funded by the European Agricultural Fund for Rural Development and the Welsh Government.
For more information about the project please see our website TyfuCymru.co.uk