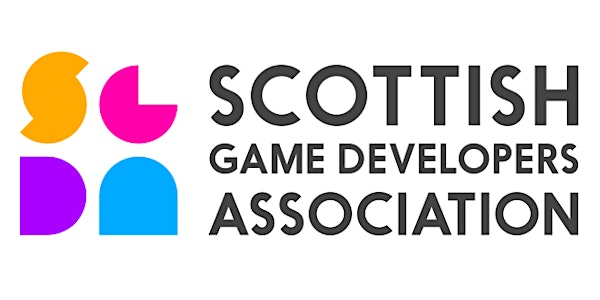 *POSTPONED* SGDA Dundee Meetup - Not GDC Microtalks, 16th March
Location
Unit 9, Vision Building
20 Greenmarket
Dundee
DD1 4QB
United Kingdom
The SGDA presents their Not GDC Microtalks, for those who can't head out but still want to share their knowledge and learn.
About this event
The Scottish Game Developers Association is happy to present their Not GDC Microtalks for another year. Join us on the 16th of March from 7pm ,where we'll be hosting a number of speakers on a few different topics, each in 10 minutes or less! We're happy to have the following people on the night:
Cari Watterton - UX Designer, Puny Astronaut: User Experience and Board Games Twitter | Website
Erin Stevenson - 3D Animator and Artist, Puny Astronaut: NDAs and Personal Projects Twitter | Website
Gaz Robinson - Lecturer, Abertay University: Becoming Magnificent: Playing With Hype Twitter
Nick Barrett - CEO, Proper QA: Top 5 Things Game Developers Get Wrong When Thinking About QA Website
Plus more tba!
Hosting us will be InGame Dundee. Please note that tickets will be strictly limited!
As always, we will have an open floor for announcements before the talks kick off. So if you have any news you'd like to share then feel free to come down and do so! We'll also be opening up to general networking after the talks.
Do I need to print out and bring by Eventbrite ticket?
No, we will have a guest list at the door and can check you in electronically. Please don't waste trees on a paper ticket.
How can I help?
Our volunteers are at the heart of our work and without them we wouldn't be able to deliver our events and activities. If you are able to contribute a bit of your time to help us run this event, or any of our other activities, please get in touch at scotgamedev@gmail.com or find us on Twitter.
Equally, we are always interested in talking to anyone who would like to sponsor our activities, whether for a specific event or more generally. Please don't hesitate to contact us at scotgamedev@gmail.com. Your support, in any capacity, would be greatly appreciated.
Scottish Game Developers Association is a registered Scottish Charity SC048978.