Location
Radbroke Hall
WA16 9EU
United Kingdom
Description
Think you have or could love an idea that could change the world in 54 hours? Fancy going from ideation to built product in the space of one weekend, and eating, working and camping out with fellow start-up enthusiasts inside Barclays Knutsford location? It might even be that you're a doer rather than a thinker and want to be a part of a unique experience. If so, the Social Enterprise Weekend North - is for you!
The Brief
Barclays and TechHub Manchester are super chuffed to be hosting a weekend for technology entrepreneurs and creative designers to work together on finance-related innovative solutions in social enterprise.
'Social Enterprise' may sound a little intimidating, but it essentially means the technical solutions that benefit the communities in which we live and work - such as within education, the economy, personal finances, health and wellbeing. Not so scary then, huh?
In the space of only 54 hours, share and refine world-changing ideas, form teams around similar themes, build a product and receive constructive feedback from those with the knowledge to help it succeed. Whether you're a doer or a thinker, the weekend will be a big opportunity to build valuable relationships with like-minded people to make life-changing solutions a reality - the only limitation is your imagination.
The Experts
During the weekend, technology experts will be on hand to show their support and guidance on how your ideas could be developed, as well as judge the winning team:

Dan Lehner, Head of Ventures at UnLtd, who provide support, funding and powerful connections for social entrepreneurs.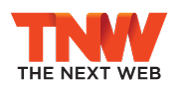 Martin Bryant, Managing Editor, Europe, of The Next Web and Co-Founder of TechHub Manchester.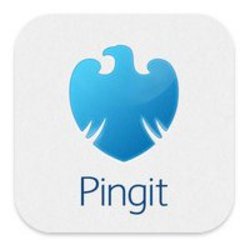 Shaun Terry, Head of Mobile at Barclays, responsible for Barclays' mobile banking applications, including Pingit.

Rich Wilson, VP Sales & Marketing at import•io, who facilitate online data extraction for applications, research, and analysis.
The Outcome and Event Prize Details
Ultimately this will be down to you!
Our judging panel of tech experts will pick winners from the presentations made by each of the participating teams on the Sunday.
1st Prize team - Will receive 20 hours post-event technical support of your choice from Barclays technical teams. The 1st placed team will be asked to select a charity* who will receive 75% of the Social Enterprise Weekend registration fees taken for this venue.
2nd Prize team - Will receive 10 hours post-event technical support of your choice from Barclays technical teams. The 2nd placed team will be asked to select a charity* who will receive 25% of the Social Enterprise Weekend registration fees taken for this venue.
In addition, each team will have access to at least one follow-on meeting with Barclays tech experts that have been involved in the design, development or marketing of their mobile applications.
The Venue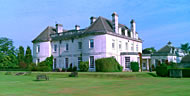 Radbroke Hall is located on the A50, south of Knutsford, Cheshire. It is Barclays largest global technology centre and has been at the centre of their mobile product development in 2012, including Pingit and Mobile Banking solution.
Home to some 3200 technology and operations colleagues during the week, but for one weekend only, Barclays is opening the doors for Social Enterprise Weekend North.
Free coach transport will also be provided to the venue in Knutsford on the Friday evening at 6pm from outside TechHub Manchester, Carvers Warehouse, 77 Dale Street, around the corner from Manchester Piccadilly station, and returning on Sunday evening.
Free parking is also available at the venue.
The Cost
We'll keep your mind and your belly full with a packed weekend. As well as free meals and refreshments to keep you caffeinated and energised, free dormitory style accommodation is also available. All that will take place in the original Grade II listed Radbroke Hall – you could be one of the first people to have slept in the building in over 40 years!
To secure your commitment to the event participants are being asked to pay just £25. That small entry fee covers your food, travel and accommodation. All of the money raised will go to charity – chosen by the winning teams taking part in the weekend – just in case you needed another incentive to get involved!
Payment for the event can be made directly through Pingit on your smartphone using the short code BSocial (remember you don't need to bank with Barclays to download and use Pingit for free). If you pay via Pingit instead of by credit card, the full face value of the ticket will go to charity.
Interested?
Without quoting a cliché, places are limited to allow those that do take part to enjoy the best of the experience we have planned.
If you would prefer to take part in Social Enterprise Weekend South in East London click here http://barclayssewsouth.eventbrite.co.uk/
Don't miss this fantastic opportunity to be a part of something huge!
_______________________________________
* You can choose almost any registered UK charity or recognised voluntary organisation, EXCEPT
- Political organisations and activities
- Religious organisations and activities that:
- actively promote a religion or a religious cause
- require participants or supporters to follow a certain faith, convert to that faith or accept information or teaching about that faith as a condition of taking part in or benefiting from programmes and/or services
- deliver programmes that include prayer or other religious activities
Special note on community projects run by faith-based organisations
A community project, run by a faith-based organisation, that has community-wide goals may be eligible. Eligible projects must be able to demonstrate that beneficiaries are not encouraged or required to learn about, adhere to or convert to that organisation's religious beliefs as a condition of receiving support or using the project's facilities.