British Art Network Postwar British Painting in Regional Collections event on Postwar Women Painters, introducing the work of Yasmin David
About this event
Yasmin David (1939-2009) painted throughout her life, from her childhood in Sussex, spells in Italy and South Africa, and over 40 years living in rural Devon. Remarkably her lifetime's work was unknown beyond her close family and friends.
The first exhibition of Yasmin's work takes place this year at The New Art Gallery Walsall, home of the Garman Ryan Collection, a closed collection of 365 works, including many paintings, gifted to Walsall in the 1970s by Yasmin's aunt, Kathleen Garman.
Garman had grown up in the West Midlands, with her two brothers, and six sisters, the youngest of whom was Yasmin's mother, Lorna. This esteemed collection, and related archives, offers an insight into the remarkable Garman family, as well as their associates, including Kathleen's husband, sculptor Jacob Epstein, and their son-in-law, painter Lucian Freud. It also includes work by Kathleen's nephew, and Yasmin's brother, Michael Wishart, who was a celebrated 20th century painter himself.
Yasmin David: Into the Light, aims to bring Yasmin's incredible body of work to a public audience for the first time, specifically focusing on works exploring the beauty and light of the Devon landscape throughout the seasons, and place her in the context of her extraordinary family history, as well as 20th century British art history.
This British Art Network, Postwar British Painting sub-group event will examine the social and art historical context for 20th century British women painters, and offer insights into painters including an exploration of the collection of Marion Adnams at Derby Museum and Art Gallery, an exhibition in development at Leamington Spa Art Gallery and Museum featuring the work of Dod Procter, and highlights from the New Hall Women's Art Collection at the University of Cambridge. There will also be a tour of the Yasmin David exhibition and in-conversation with Yasmin's daughter, Clio David, who has spent the last decade uncovering her mother's vast body of work, and trying to establish why she chose not to exhibit it during her lifetime, in spite of having many art world family connections.
All Welcome
Event Programme
1pm Welcome and Introduction to the Garman Ryan Collection by Julie Brown, Collections Curator, The New Art Gallery Walsall
1.30pm Tour of Yasmin David exhibition
2.15pm Clio David in conversation with Dr Sophie Hatchwell from the University of Birmingham
Break
3pm Roundtable discussion with Lucy Bamford from Derby Museum and Art Gallery, Jane Simpkiss from Leamington Spa Museum and Art Gallery, and Naomi Polonsky of the New Hall Art Collection, Murray Edwards College, University of Cambridge.
4pm Questions and Comments
4.30pm Close
Opportunity to look round the Collections galleries
5pm Gallery closes
https://thenewartgallerywalsall.org.uk/exhibition/yasmin-david-2/
https://www.tate.org.uk/research/british-art-network
Image Credits:
Yasmin David painting close up, courtesy Mark Hinton
Woodland Stream series, no.8, 1998-2003, oil on board
Courtesy the Estate of Yasmin David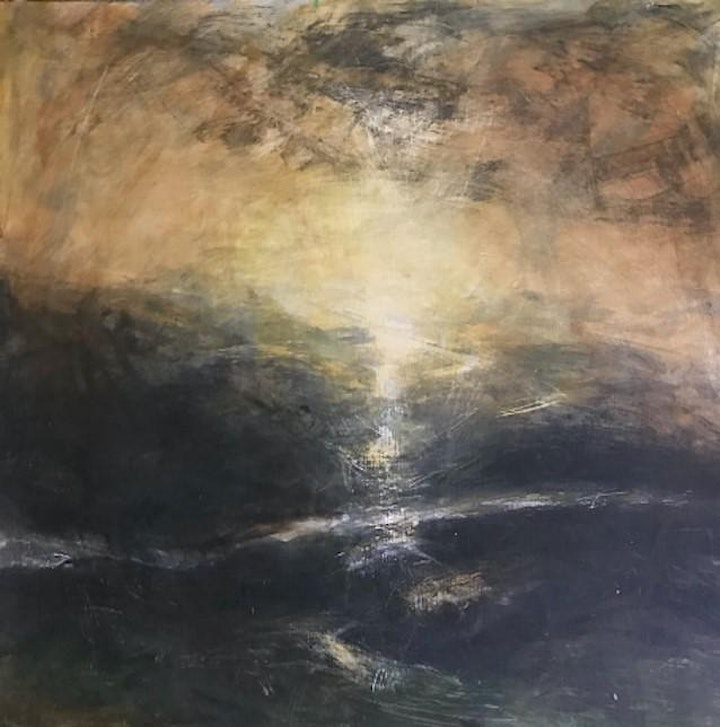 Organiser of Postwar British Women Painters in Regional Collections