Description
Join us in our Community Kitchen at Mercato Metropolitano for a very creative workshop with the fabulous Hannah from Pup Tart as part of our monthly Crafty Fox Market.

Do you love making pretty things and getting messy at the same time? This workshop is definitely for you, then.
With each ticket, you will receive 3 x terracotta pots to marble of various sizes and additional paper to marble if you have time.
Hannah will guide you through the marbling process and then it'll be all about having fun and experimenting with colour and pattern.
Resulting in a lovely collection of pots and papers.
Please wear clothes you don't mind getting a little messy ;-)
Not to be missed!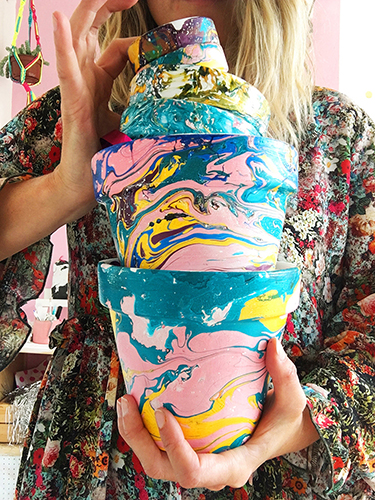 DISCLAIMER:
- The workshop begins at 2:30 pm on Sunday 4th August at the community kitchen at Mercato Metropolitano London
- We reserve the right to cancel the event at any time; in the rare eventuality this should happen you will receive a full refund
- Tickets cannot be exchanged for cash alternatives