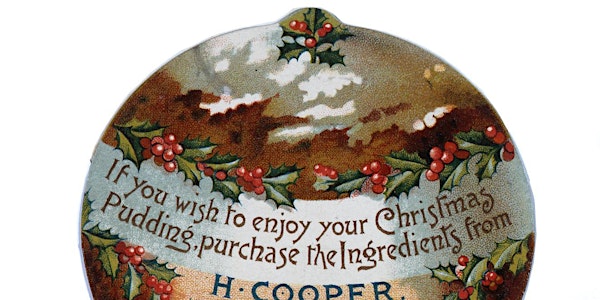 Potatoes, Plum Pudding and Peacock: eating with the Victorians at Christmas
About this event
The Victorians are well known for the reinvention of Christmas, moving it from an unfashionably drunken knees-up to a (sometimes) more sedate family celebration. But while we can give the era a grateful nod for the Christmas tree, carols and crackers, let's be honest - it's really all about the food.
Most of the foods we think of as Christmas were, for a long time, simply seasonal feast foods. But over the course of the Victorian period, plum pudding became Christmas pudding, Twelfth cake lost out to Christmas cake, and turkey started to triumph. In this illustrated talk, Annie Gray will take us on a tour through the Christmas tables of the rich, the poor and the doing just fines, to show how the Christmas dinner we love (or hate) today came about. You may even pick up some take-home tips.
Annie Gray is a food historian and author, and a panellist on BBC Radio 4's The Kitchen Cabinet.
This online talk will be presented on Microsoft Teams. You will be emailed an access link shortly before the event is due to start. For more information on attending a Teams event, please visit: https://bit.ly/3hWNWwn
Please note you do not need a Teams account to join this event. Instead you can select the 'Join anonymously' option if preferred.
Please ensure Eventbrite is added to your safe-senders list to avoid emails being directed into your Spam or Junk inbox.