Join one of our free Pouches sessions and discover how Joeys and Roos might be right for your family!
About this event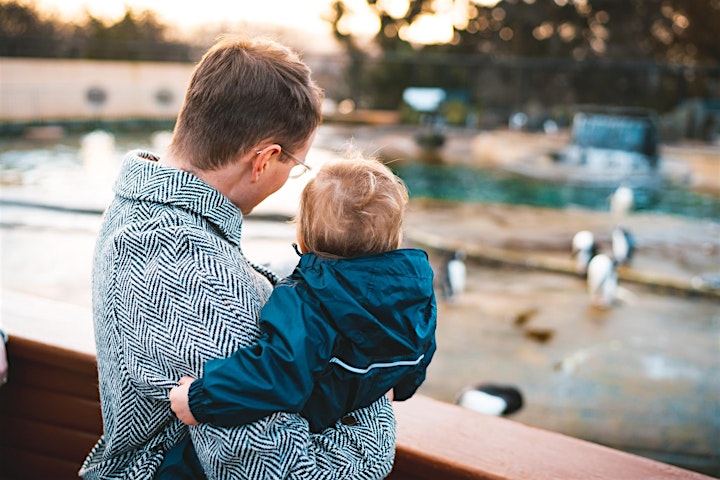 During this two-hour FREE session, you'll get the chance to explore some of our Joeys and Roos activities, enjoy the zoo with us and meet other families with a shared love of nature.
We'll also explain what to expect from Joeys and Roos, how to book and get your thoughts and feedback to ensure the sessions meet your's and your child's individual needs.
If you're an expecting parent or carer or have a young baby or toddler that's raring to go, this is the session for you!
Please note, Pouches sessions will involve some travel around the zoo and we will be outside for the duration. Pouches, Joeys and Roos are all designed with a flexible, no-pressure approach and so if you need to take time out of a session for any reason, you'll be able to jump back into the activities whenever you're ready.
One adult ticket per family is free and subsequent adult tickets are £8 per adult. Children under 5 are included for free with each family. One of our team will meet you 10 minutes before the start of your Pouches sample session at the Members Gate (which is in the top corner of the zoo car park).
New dates for Pouches, Joeys and Roos will be added to these event pages regularly and you can sign up to the waiting list for updates if an event is currently sold out.
You can also find out about Joeys and Roos here and in our video above. If you have any questions, please email education@rzss.org.uk.
Would you like to know more?
Want to find out about new blocks of Joeys or Roos and our other family education programmes with RZSS? You can sign up to our mailing list here and tick 'education programmes'.
Covid-19
Under current Covid-19 guidance that recognises the particular needs of babies and toddlers under 5, some baby and toddler group activities are permitted and the maximum number of adults who can attend outdoor activities is currently limited to 15 adults and unlimited under 5s from the local area.
Some of the activities within Joeys and Roos sessions will be restricted to reduce risks of transmission in line with guidance.