Description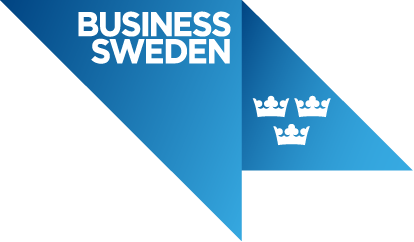 A meeting ground to

discuss

elderly care

in Sweden and

Norway
Business Sweden together with the Swedish Embassy
in
Norway and
Medtek
Norway, SCA and KPMG hereby invite you to an interactive event in Oslo on October 20 as a part of Oslo Innovation Week. The focus for the event is "
Norwegian and Swedish
innovation
and technology for
tomorrow's elderly care
"
Life expectancy is increasing in both Sweden and Norway. In order to enhance efficiency in elderly care and maintain quality of life e.g, let people live longer at home, there is a growing need for innovative products and services. Both Sweden and Norway are world leading when it comes to innovative technology and much of our success origins in the ability to collaborate, both on national level as well as across the border. Our continued partnership is of great importance to meet future challenges as well as strengthen our international competitiveness.
Objective:
Exchange knowledge and experiences within "Norwegian and Swedish innovation and technology for tomorrow's elderly care" as well as create a platform for continued dialogue on partnerships and collaboration

Provide insight on the procurement process and digital strategy for innovation within elderly care

Opportunity for providers of innovative product and services to present solutions and initiate partnerships and business dialogue with relevant decision makers and influencers within the healthcare sector
Preliminary programme
Venue: Gamle Museet Konferanse og Selskapslokaler, Dronningensgate 4, Oslo


08:00 – 08:30 Registration and coffee
08:30 – 09:00 Welcoming remarks by Ambassador Axel Wernhoff and Trade Commissioner Mimmi Goude
09:10 – 09:40 Key note speech on "Collaboration and innovations within elderly care"
By Eva-Lotta Sandberg, Humana
09:45 – 10:45 Talk-show on "Tomorrows elderly care"
Hosted by Markus Moe, chief editor at DagensMedisin
Panel consisting of: Trond Dahl Hansen, Medtek Norge, Hege Eiklid, driv INKUBATOR, Karin Hedberg, MISTEL - Västerås stad and Adam Hagerman, Robotdalen
11:00 – 12:00 Presentation on "Accelerate the effect of innovation through digital strategy and procurement"
By Ingunn Carelius, Bjørn Gunnar Johansen and Wencke van der Meijden, KPMG
12:00 –13.00 Lunch and networking mingle
13:00 – 13:25 Best practice case" Implementation of new technology from a user perspective"
By Ann Granqvist, Alleato AB and Kerstin Stambert, Norrtälje kommun
13:30 – 15:00 Speakers corner – participating companies to present innovative solutions
Presentations by: Bioservo Technologies AB, Handicare AB, Robotics Care AB, Träteknik AB and Webuild AB
15:00 Closing remarks
Exhibition of participating companies
Exhibitors: SCA, KPMG, Bioservo Technologies AB, Compodium International AB, Handicare AB, Humana/Human Care AS, IntraPhone AB, PACAB /Lugn Flex, Phoniro Systems AB. Träteknik AB and Webuild AB