Emotional Intelligence (EI): The Key to Happiness and Success We will explore the importance of EI
About this event
Building emotional intelligence skills is important for continuing professional growth and development. In this workshop, you will learn practical, evidence-based methods for developing emotional intelligence.
Learning Outcome
Enhancing your ability to better understand and manage your emotional state, understanding triggers and self-talk
Understanding factors affecting emotional health
Three practical methods for improving emotional intelligence and wellbeing
Reducing your stress and anxiety, replacing it with an ability to approach situations calmly and clearly
Having more energy, producing more beneficial brain chemicals (such as pleasure-inducing endorphins)
Agenda:
Segment 1: Introduction to emotion
Emotions-thoughts-behaviour-action
Brain regions and emotions and brain chemicals
factors affecting emotional health
Segment 2: What is Emotional Intelligence?
Self-Management
Self Awareness
Self-Regulation
Self-Motivation
Empathy
Segment 3: Four Skills in Emotional Intelligence
How to Accurately Perceive Emotions
Use Emotions to Facilitate Thinking
Understand Emotional Meanings
Manage Emotions
Segment 4: Practical Methods to regulate emotions
Relaxation Techniques
Viewing a situation from many different angles
Habit Tracking
Dr Suraiya Zabeen
Zabeen is a materials scientist with a PhD in aerospace materials from the University of Manchester. She started her career in aerospace engineering, developing life improvement methods for aeoroengine parts by positive stress engineering. While researching on how materials behave under stress, she developed an intense interest in human stress response, positive psychology and overall wellbeing.
She is a qualified Neuro Linguistic Program (NLP) Practitioner, positive psychology coach who is committed to sharing these tools with others. She is the founder of Trustworthy Foundation, which is dedicated to promoting mental health and wellbeing through science-based talks, workshops, courses, and coaching
Seats are limited so book early.
Take an EI assessment test
https://www.mindtools.com/pages/article/ei-quiz.htm
Terms and Conditions:
By buying this ticket you consent and agree that you will not be sharing any course materials in any way. We may send you occasional promotional materials.
Disclaimer: The purpose of this coaching program/course is to educate and offer information and techniques for emotional healing. We do not dispense medical advice or prescribe the use of any procedure, technique, medication or product as a form of treatment for physical, mental or medical problems without the advice of a physician directly or indirectly. Flourishing life does not guarantee that anyone following the techniques will achieve success and therefore does not take liability or responsibility to anyone with respect to any loss or damage caused, or alleged to be caused.
Endorsement disclaimer: Reference made in this workshop/course to any product, company, process or service by trade name, generic name, manufacturer or otherwise does not imply endorsement or sponsorship.
"If your emotional abilities aren't in hand, if you don't have self-awareness, if you are not able to manage your distressing emotions, if you can't have empathy and have effective relationships, then no matter how smart you are, you are not going to get very far."
-Daniel Goleman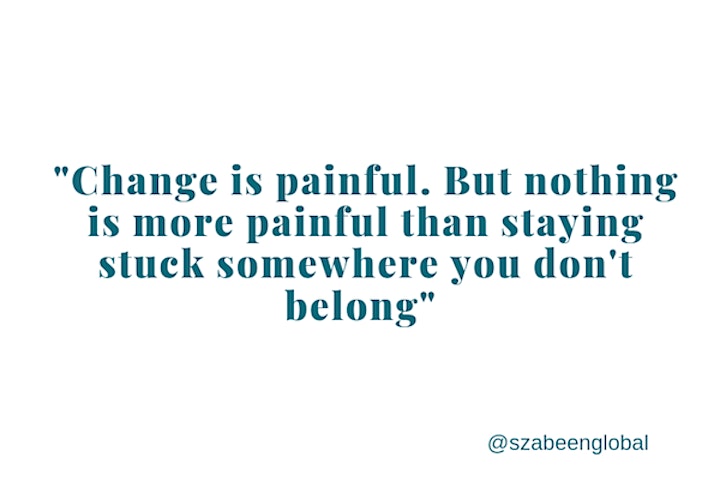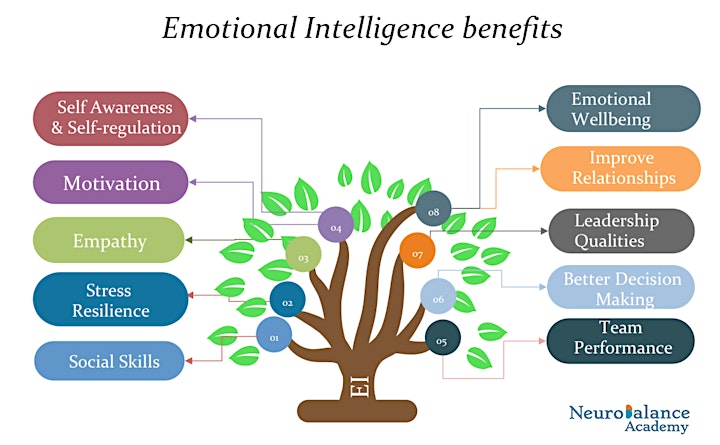 Organiser of Power of Emotional Intelligence to Unlock Your Abundance