Event Information
Location
One Love Community Music & Arts C I C
73 Bridge Street
Walsall
WS1 1JQ
United Kingdom
Your health is my main priority - I am here to guide and support you on your food journey thought interactive, fun and informative sessions
About this event
This programme will take place every other week on Thursday from 6pm until 8pm from 24th October 2019 until 19th December 2019.
This personalised programme is designed to help you develop a healthy relationship with food by removing any obstacles and fears connected to food, cooking, eating and understanding your relationship with good.
Develop a love for the food that will create a feeling of wellbeing; increase your energy levels and keep you satisfied between meals - all at the same time as strengthening your immune system and helping to prevent chronic disease.
Changing your perception and relationship with food is key - I will guide you through this by showing that eating wholesome foods can be nutritious and tasty as well as quick and economical.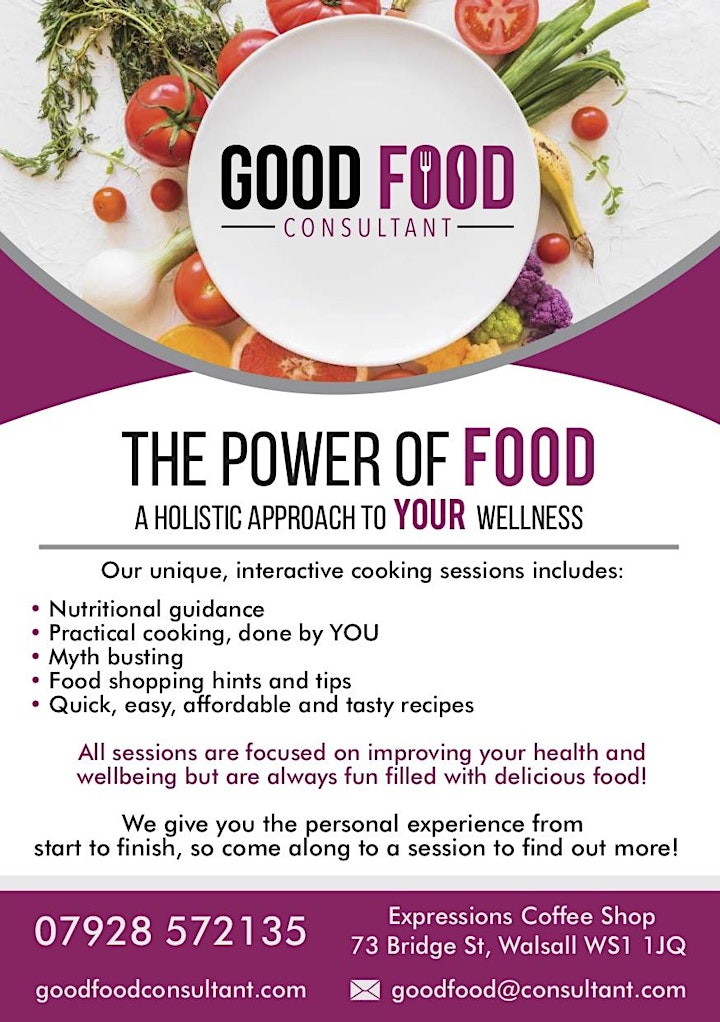 Date and time
Location
One Love Community Music & Arts C I C
73 Bridge Street
Walsall
WS1 1JQ
United Kingdom