Description
As women we are uniquely strong and a true measure of this strength is seen through our ability to partner with others in achieving greater success.
At this Speaker Session we will be focusing on the importance and practicalities of connecting, collaborating and co-working with those around us. Whether we are partnering with people in our personal, professional or social life, the Power of Partnerships is about aligning our strengths, identifying the support we can offer as well as the support we require, and adapting ourselves in bringing out the best from the positions of life we are placed in.
...On the Night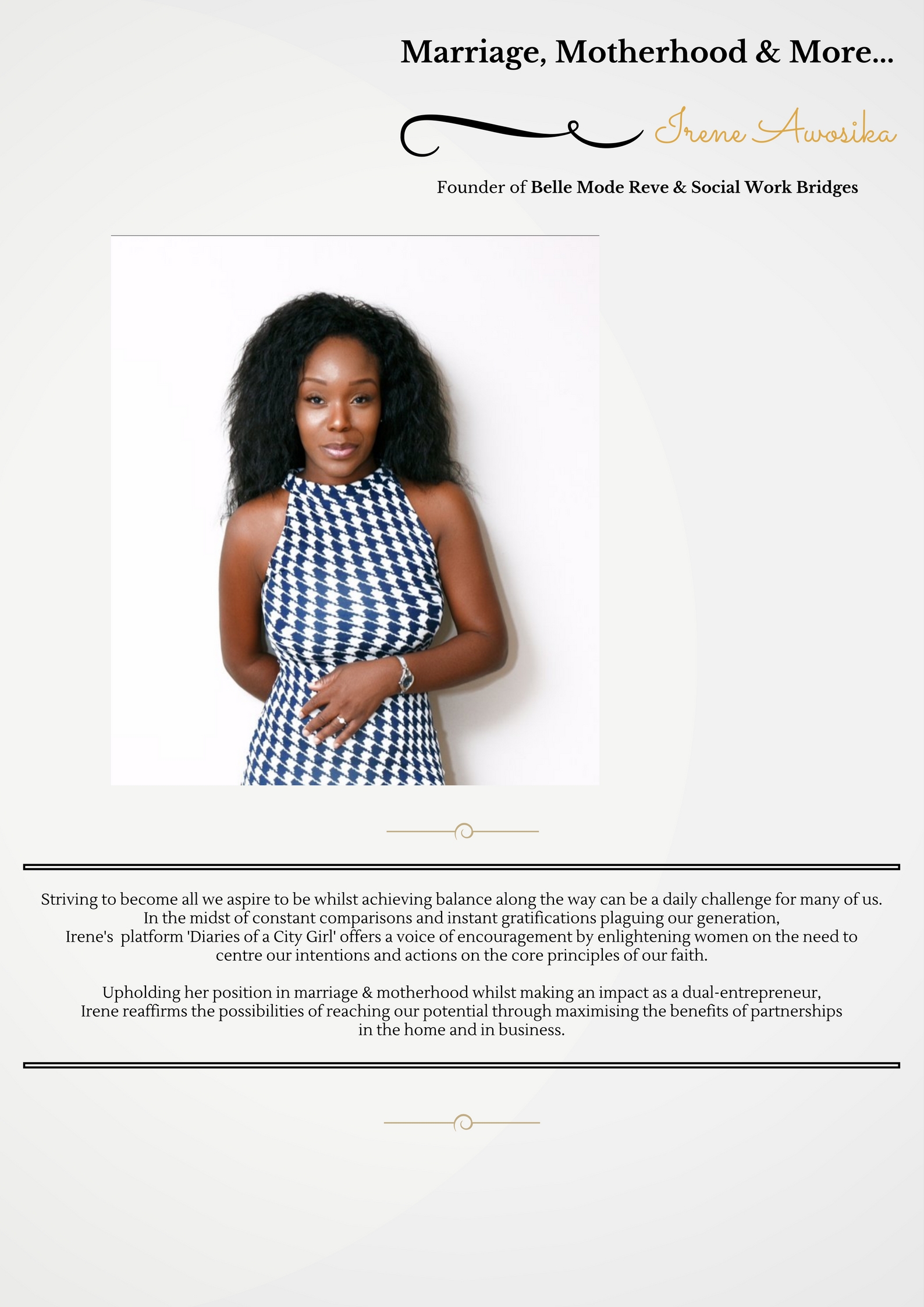 Whether you're striving to achieve balance through life, hoping to move further forward in your personal pursuits or you're operating within a group community in supporting a shared vision, join us on Tuesday 4th April as we discuss and discover the Power of Partnerships.
Speaker Sessions provide real and relevant conversations which cut through into the day-to-day realities of life by focusing on areas which underpin modern womanhood. Over a series of sessions we will be inviting individuals from across the Corporate, Creative and Christian communities to share their story, impart their influence and fuel your faith as a growing woman in today's generation.
---
...All tickets must be purchased before the event
...Light refreshments will be provided
...Ticket purchases are non-refundable
...If you have any further questions about the event please contact HerSacredStory@gmail.com
...Follow us @hersacredstory and we look forward to connecting with you on the night!x
---