Digitalization and automation of the energy management business processes through application of best-in-class DVR Technology
About this event
Power Plant Engineers often struggle to close energy balance across their power plants since the inaccuracy and asynchronous nature of collected data transform this into a complex exercise. The engineer is required to introduce many assumptions and manual corrections of the recorded information to achieve the balance, compute KPIs, and report the results. Needless to declare that some assumptions could be way off the realistic values leading to misleading results, which could be costly. Should this information be fed to other engineering packages for analysis and actions –, the level of uncertainty that runs through the network of systems can have a massive effect on the plant output with a direct impact on revenues.
This workshop focuses on digitalization and automation of the energy management business processes through the application of best-in-class Data Validation and Reconciliation (DVR) technology to provide a deep and accurate insight into the operating of your power plant.
During the workshop, Experts from Belsim Engineering will be using VALI software to demonstrate how the DVR technique works. DVR technology transforms process data into consistent, accurate and reliable information. The reconciled data provides the needed confidence to operate the power plant profitably and reliably.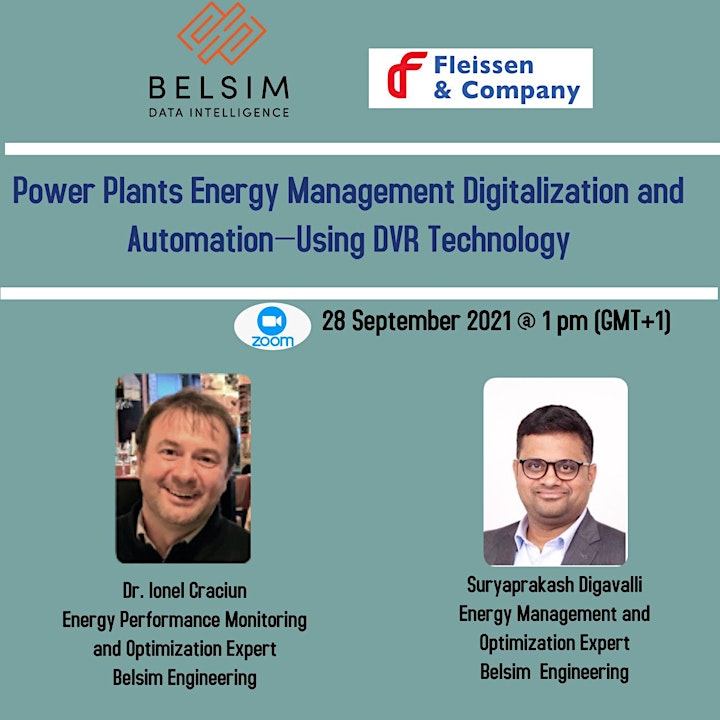 Organizer of Power Plants Energy Management Digitalization and Automation—Using DVR Tech