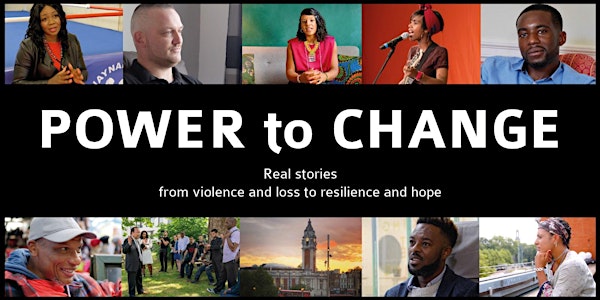 Power to Change - from violence and loss to resilience and hope.
Location
Queen's Building - Q1.10
The Gateway
Leicester
LE2 7DR
United Kingdom
Watch documentary - Power to Change and explore potential for hope as COS and local partners welcome team Celebrate Life from London.
About this event
Young people are becoming increasingly exposed to violence and knife crime, what can society do to impact change. What can we do collectively to bring hope. What are the choices we have personally to help ourselves and people around us.
The documentary provides evidence of a practical approach taken in London where lives have been turned around through the power of choice. See trailer and Police Chief's comments below.
The De Montfort University is the ideal location for this event given its the United Nations International HUB for SDG 16- Peace, Justice and Strong Institutions .
Monday 27th June 2022 6pm doors, 6:30pm start
De Montfort University,Queen's Building - Q1.10 The Gateway, Leicester, LE2 7DR
Film followed by Q&A with the Filmmakers and local panel.
Free entry, register here: www.celebrate-life.co.uk/events