Powerful Communications For Business Success (Anywhere!)
Description
Communication that Works!
Why you should join us:
Wouldn't it be great if every time you communicated, during every interaction you were able to persuade others to see your point of view and you could understand much clearer, where others were coming from and therefore achieve a more successful outcome each and every time you communicate?
This course is designed to enhance your communication style to enable you to interact with more power, passion and purpose and to achieve massive results through communication expertise.
Mandie Holgte and Nick Looby will share a series of tools and techniques to give you the edge in any communication environment, at work, at home or at play.
What will you learn:
How to hook any size of audience with conversations that work.

The ability to break down barriers and enable open communication

Powerful impact with non-verbal language.

The art of 'mind-reading' and increasing rapport to enable clearer communication.

How to make those incredibly important phone calls and make them well.

How to achieve your goals and close that deal!

How to overcome your public speaking fears and deliver every time.
What you will get:
This is not a "Nick and Mandie stand at the front of an audience and talk at you for 3 hours" This is an interactive session. We will share our proven tools, techniques and solutions and listen to you to find out what issues with communications you are experiencing and deliver tailor made solutions on the day. Leave with the ideas, the skill set and mind set solutions.
Who should attend:
Anyone who wishes to achieve more success through the power of enhanced communication.
Ideal for business owners, managers and current and future leaders.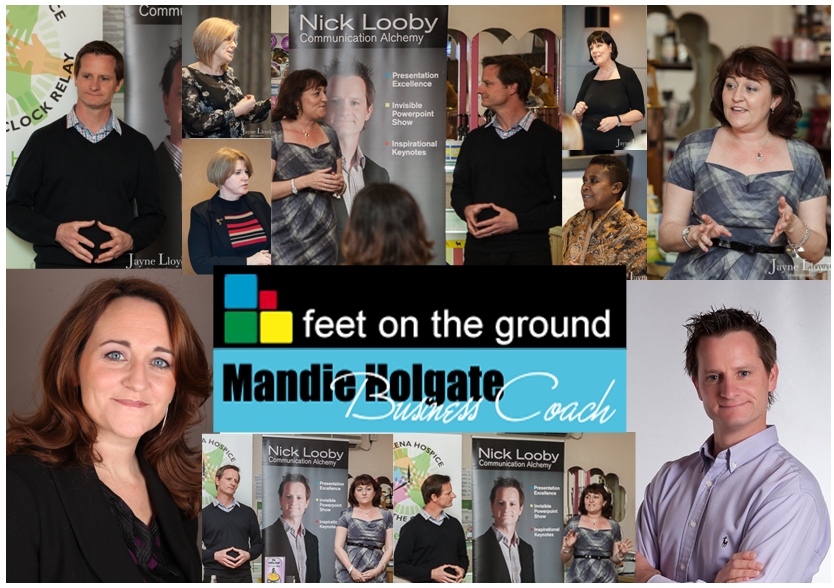 Why you should chose to work with Nick and Mandie;
Over the last 10 years Nick has been responsible for assisting numerous corporate giants with their communication expertise, enabling them to deliver greater clarity, more success and essential business growth.
We live in a world surrounded by an ocean of global communication and more choice than ever before as to how we interact with our fellow humans – Nick's skill is to be able to ensure we are heard above all of this noise and all of our frenzied communication traffic and communicate to win.
Nick's mission is to enhance the way we all communicate, how we deliver our ideas, our information and even ourselves both at work and at play.
In 1 session Mandie has been helping business women over come their fears of public speaking and knows first hand how terrrifying it can be, having been a shaking, voice going, what do I say public speaker herself. But now has posed questions to the Home Secretary, spoke at national conferences and loves public speaking. As a business coach Mandie helps people appreciate the power of words, how we communicate and the message people are recieving to enable business success.
Organiser of Powerful Communications For Business Success (Anywhere!)
Mandie Holgate has been empowering, motivating and supporting business women to success for many years. Having overcome adveristy she knows how to live a fulfilling life and enjoy self employment. Working now as a Growth Accelerator Coach and as Business Coach at Colchester Business Enterprise Agency as well as founder of The Business Womans Network, Mandie's tagline is "As Passionate About Your Success As You Are" and her clients know that is true.
Determined to never take sacks of cash off of 1 business woman but dedicated to helping you make them. Mandie's relaxed approach gets results.