Join NatWest Business for our Powering Our Communities series aimed at supporting Black Asian & Minority Ethnic Business Owners
About this Event
At NatWest our purpose is to champion Enterprise by removing the barriers that too many face. We are committed to advancing Black, Asian and Minority Ethnic (BAME) Enterprise by 'Powering our Communities' to start, scale and succeed in business.
The Event
The best advice comes from those who have, been there, done that and gotten the t-shirt to prove it. As part of our Powering our Communities series we're excited to bring you 'In Conversation With...' sessions. You'll hear the inspiring journeys of entrepreneurs, learn what motivates them as well as the how's and the why's of building their dreams as they share their learnings with you.
Join us for In Conversation with... Kalpna Woolf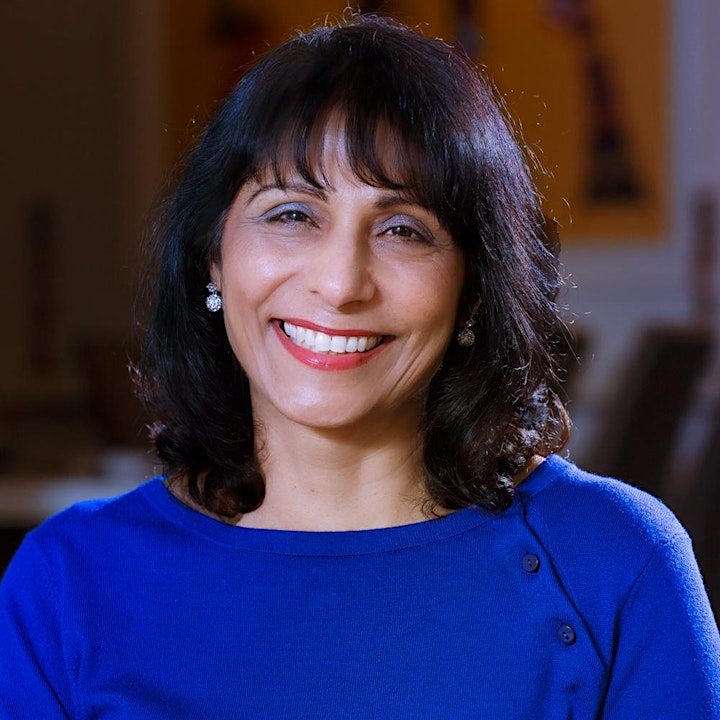 Kalpna Woolf
Kalpna has been a major influencer for change – both at senior board and grassroots level. After an award-winning career in the BBC, where she was Head of Production overseeing a £100m global business including the BBC's world-renowned Natural History Unit (including 'Planet Earth, Antiques Roadshow, Rick Stein, Countryfile and many other factual shows), Kalpna has established two game-changing organisations– BeOnBoard and 91 Ways to Build a Global City. BeOnBoard's aim is to diversify business boards and governance structures through developing a dynamic new generation of inclusive leaders from diverse backgrounds and by helping the region's businesses adapt, embrace and scale-up their ambitions in order to meet the opportunities afforded by unlocking the power of diversity.
Alongside this, she has established an impressive portfolio career underpinned by her business track record and her passion for social justice and equality. She has held positions on business and charity boards including Chair of Trustees for Frank Water, Board governor for the University of West of England, Independent director of Bristol and Bath Regional Capital and business advisor and Chair of the Skills Group to the West of England LEP Board.
She founded 91 Ways to Build a Global City in 2015 –an innovative charity which reaches out to all the 91 language communities in Bristol, sharing different food cultures to bring greater understanding, break down barriers and build a more cohesive city. She has won numerous national awards including the Asian Women of Achievement Award, BBC's Food and Farming Hero Award, the Guild of Food Writers Inspiration Award and MTM Woman of the Year award.
How to access the online workshop
Register for free through Eventbrite to receive a link to the live webinar the day before the event. You will receive this via email, so please ensure you enable 'eventbrite' in your trusted messages and check your spam / junk folder. A webcam and microphone are not required to join this online workshop.