PowerUp your Plan - Habits and Strategies to Increase Impact and Success in...
Description
NatWest Business Growth Enablers invite you to 'PowerUp your Plan - Habits and Strategies to Increase Impact and Success in Business'
Delivered to you by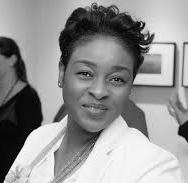 Uzo Ijewere
Business Strategist | Speaker | Co-Active Coach & Emotional Intelligence Trainer.
With two business degrees, twelve years' experience working in large and small companies in the City of London in senior front-office positions, Uzo never fathomed that her first business venture would fail.
She knew she would try again, but she wanted to make sure that the next time around she did things right. Going back to the drawing board, she spent hundreds of hours researching information and speaking with / interviewing the very successful people she has access to, which included a couple of billionaires.
Having learned some valuable lessons about the strategies and habits of successful people, she now runs another business, helping service-based entrepreneurs start / build their businesses by implementing from the very beginning all the things she wished she'd known the first time around.
Learn more about her work on www.augmentresults.com

All information used in this presentation you are registering for is produced by the speaker(s) for information purposes only and is for the sole use of the attendees at the presentation.
Whilst we feel this topic is beneficial to business owners, the views and information have not been issued by NatWest. Any views expressed in the presentation are not necessarily those of NatWest and should not be viewed as individual advice or as a recommendation. You should seek independent advice in respect of issues that are of concern to you.
To the maximum extent permitted by law we expressly disclaim all representations, warranties, or assurance of any kind, expressed or implied, that are made to the accuracy or completeness of the information contained in this presentation and no member of NatWest accepts any obligation to update or correct any information contained herein.