Powys REconomics. (REthink! RElocalise! DEcarbonise!)
Description
What the conference is about:
More and more people are recognising that we need to move away from the 'business as usual' economic model based on perpetual growth in consumption and towards something that helps build resilience rather than destroy it.
This conference will focus on the exciting possibility of local communities transforming the economic destiny of rural mid Wales and offering opportunity and hope despite the challenges.
We will consider the ways in which rural communities can create new sustainable livelihoods and enterprises and exert real influence on their local economic systems, as we look at systems of trade and exchange that are more sustainable, equitable and anchored in wellbeing, rather than economic growth at any cost.
How do we make the local economy more vibrant?
What are the ways we can ensure sustainable livelihoods?
Where are the examples of doing business and community differently?
How can we continue to learn and support each other locally and regionally around jobs, services, education and training?
Who should attend:
The conference is aimed at everyone interested in learning more about sustainable rural economies whether from personal, community, business, local government, or academic point of view.
Attendees can expect to take home inspiration for their own next steps as well as ways to bring about strategic change in rural economies and support the development of sustainable communities and livelihoods.
Programme:
There will be plenary speakers in the morning and a choice of workshops/case study sessions in the afternoon. Full details of the programme to be published in due course.
Topics include:
New ways of looking at money: Positive Money and Green Economics

REconomy and local economic change, 20 Key Enterprises & the Transition Enterprise Handbook

Hydrogen Fuel Cell cars and a circular economy model of private transport provision

The potential role of the railway in rural economies

Social Enterprises and Cooperatives

One Planet Housing and Community Land Trusts

Community Renewable Energy Cooperatives
Speakers/Presenters include:
Mike Membery, Powys Transition & Low Carbon Communities network

Anna Lodge & Fiona Ward, REconomy Project, Transition Network

David Edwards, Heart of Wales Line Forum

Andrew Fryer, Llangattock Green Valleys

Martin Goulder, Calon Cymru

Hugo Spowers, River Simple

Nicholas Wilson, Wales Cooperatives Centre

Mick Brown, Robert Owen Community Bank

Tao Wimbush, Lammas ecovillage project
*Bursary places available
A small number of free places are available for Powys residents in need. Please contact Sally (admin@powystransition.org.uk) to apply.
The event is generously supported by:
The Big Lottery Fund via OPCV (PAVO)

Friends Provident Foundation via REconomy Project
Renew Wales
The Hotel Metropole
Organiser of Powys REconomics. (REthink! RElocalise! DEcarbonise!)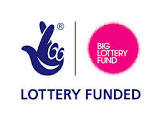 Powys Transition and Low Carbon Community Network (PTLCC) is an organisation  which connects and supports PowysTransition Initiatives and other groups working towards a low carbon future.  We provide training to member groups, organise conferences, and provide a point of contact for diverse groups working to build a community based sustainable future.
We are supported in these aims by PAVO and the Big Lottery fund,and the Transition Network and are delivering a project called "Resilient Communities" as part of PAVO's One Powys Connecting Voices portfolio. (This is a lottery funded project to help Powys residents get their voices heard)
Rhwydwaith Trawsnewid Powys a Chymunedau Carbon Isel (PTLCC) - sefydliad sy'n cysylltu ac yn cefnogi Mentrau Trawsnewid ym Mhowys a grwpiau eraill sy'n gweithio tuag at ddyfodol carbon isel. Gallwn ddarparu hyfforddiant i grwpiau sy'n aelodau, trefnu cynadleddau a bod yn fan cyswllt ar gyfer grwpiau amrywiol sy'n gweithio i adeiladu dyfodol cynaliadwy a seilir yn y gymuned.
Mae PAVO a'r Gronfa Loteri Fawr yn cefnogi ein nodau, ac mae'r Rhwydwaith Trawsnewid yn cyflenwi prosiect a elwir  "Cymunedau Cadarn" fel rhan o bortffolio Powys yn Un – Cysylltu Lleisiau PAVO.
<!-- [if gte mso 9]><xml> <w:LatentStyles DefLockedState="false" DefUnhideWhenUsed="false" DefSemiHidden="false" DefQFormat="false" DefPriority="99" LatentStyleCount="375"> <w:LsdException Locked="false" Priority="0" QFormat="true" Name="Normal"/> <w:LsdException Locked="false" Priority="9" QFormat="true" Name="heading 1"/> <w:LsdException Locked="false" Priority="9" SemiHidden="true" UnhideWhenUsed="true" QFormat="true" Name="heading 2"/> <w:LsdException Locked="false" Priority="9" SemiHidden="true" UnhideWhenUsed="true" QFormat="true" Name="heading 3"/> <w:LsdException Locked="false" Priority="9" SemiHidden="true" UnhideWhenUsed="true" QFormat="true" Name="heading 4"/> <w:LsdException Locked="false" Priority="9" SemiHidden="true" UnhideWhenUsed="true" QFormat="true" Name="heading 5"/> <w:LsdException Locked="false" Priority="9" SemiHidden="true" UnhideWhenUsed="true" QFormat="true" Name="heading 6"/> <w:LsdException Locked="false" Priority="9" SemiHidden="true" UnhideWhenUsed="true" QFormat="true" Name="heading 7"/> <w:LsdException Locked="false" Priority="9" SemiHidden="true" UnhideWhenUsed="true" QFormat="true" Name="heading 8"/> <w:LsdException Locked="false" Priority="9" SemiHidden="true" UnhideWhenUsed="true" QFormat="true" Name="heading 9"/> <w:LsdException Locked="false" SemiHidden="true" UnhideWhenUsed="true" Name="index 1"/> <w:LsdException Locked="false" SemiHidden="true" UnhideWhenUsed="true" Name="index 2"/> <w:LsdException Locked="false" SemiHidden="true" UnhideWhenUsed="true" Name="index 3"/> <w:LsdException Locked="false" SemiHidden="true" UnhideWhenUsed="true" Name="index 4"/> <w:LsdException Locked="false" SemiHidden="true" UnhideWhenUsed="true" Name="index 5"/> <w:LsdException Locked="false" SemiHidden="true" UnhideWhenUsed="true" Name="index 6"/> <w:LsdException Locked="false" SemiHidden="true" UnhideWhenUsed="true" Name="index 7"/> <w:LsdException Locked="false" SemiHidden="true" UnhideWhenUsed="true" Name="index 8"/> <w:LsdException Locked="false" SemiHidden="true" UnhideWhenUsed="true" Name="index 9"/> <w:LsdException Locked="false" Priority="39" SemiHidden="true" UnhideWhenUsed="true" Name="toc 1"/> <w:LsdException Locked="false" Priority="39" SemiHidden="true" UnhideWhenUsed="true" Name="toc 2"/> <w:LsdException Locked="false" Priority="39" SemiHidden="true" UnhideWhenUsed="true" Name="toc 3"/> <w:LsdException Locked="false" Priority="39" SemiHidden="true" UnhideWhenUsed="true" Name="toc 4"/> <w:LsdException Locked="false" Priority="39" SemiHidden="true" UnhideWhenUsed="true" Name="toc 5"/> <w:LsdException Locked="false" Priority="39" SemiHidden="true" UnhideWhenUsed="true" Name="toc 6"/> <w:LsdException Locked="false" Priority="39" SemiHidden="true" UnhideWhenUsed="true" Name="toc 7"/> <w:LsdException Locked="false" Priority="39" SemiHidden="true" UnhideWhenUsed="true" Name="toc 8"/> <w:LsdException Locked="false" Priority="39" SemiHidden="true" UnhideWhenUsed="true" Name="toc 9"/> <w:LsdException Locked="false" SemiHidden="true" UnhideWhenUsed="true" Name="Normal Indent"/> <w:LsdException Locked="false" SemiHidden="true" UnhideWhenUsed="true" Name="footnote text"/> <w:LsdException Locked="false" SemiHidden="true" UnhideWhenUsed="true" Name="annotation text"/> <w:LsdException Locked="false" SemiHidden="true" UnhideWhenUsed="true" Name="header"/> <w:LsdException Locked="false" SemiHidden="true" UnhideWhenUsed="true" Name="footer"/> <w:LsdException Locked="false" SemiHidden="true" UnhideWhenUsed="true" Name="index heading"/> <w:LsdException Locked="false" Priority="35" SemiHidden="true" UnhideWhenUsed="true" QFormat="true" Name="caption"/> <w:LsdException Locked="false" SemiHidden="true" UnhideWhenUsed="true" Name="table of figures"/> <w:LsdException Locked="false" SemiHidden="true" UnhideWhenUsed="true" Name="envelope address"/> <w:LsdException Locked="false" SemiHidden="true" UnhideWhenUsed="true" Name="envelope return"/> <w:LsdException Locked="false" SemiHidden="true" UnhideWhenUsed="true" Name="footnote reference"/> <w:LsdException Locked="false" SemiHidden="true" UnhideWhenUsed="true" Name="annotation reference"/> <w:LsdException Locked="false" SemiHidden="true" UnhideWhenUsed="true" Name="line number"/> <w:LsdException Locked="false" SemiHidden="true" UnhideWhenUsed="true" Name="page number"/> <w:LsdException Locked="false" SemiHidden="true" UnhideWhenUsed="true" Name="endnote reference"/> <w:LsdException Locked="false" SemiHidden="true" UnhideWhenUsed="true" Name="endnote text"/> <w:LsdException Locked="false" SemiHidden="true" UnhideWhenUsed="true" Name="table of authorities"/> <w:LsdException Locked="false" SemiHidden="true" UnhideWhenUsed="true" Name="macro"/> <w:LsdException Locked="false" SemiHidden="true" UnhideWhenUsed="true" Name="toa heading"/> <w:LsdException Locked="false" SemiHidden="true" UnhideWhenUsed="true" Name="List"/> <w:LsdException Locked="false" SemiHidden="true" UnhideWhenUsed="true" Name="List Bullet"/> <w:LsdException Locked="false" SemiHidden="true" UnhideWhenUsed="true" Name="List Number"/> <w:LsdException Locked="false" SemiHidden="true" UnhideWhenUsed="true" Name="List 2"/> <w:LsdException Locked="false" SemiHidden="true" UnhideWhenUsed="true" Name="List 3"/> <w:LsdException Locked="false" SemiHidden="true" UnhideWhenUsed="true" Name="List 4"/> <w:LsdException Locked="false" SemiHidden="true" UnhideWhenUsed="true" Name="List 5"/> <w:LsdException Locked="false" SemiHidden="true" UnhideWhenUsed="true" Name="List Bullet 2"/> <w:LsdException Locked="false" SemiHidden="true" UnhideWhenUsed="true" Name="List Bullet 3"/> <w:LsdException Locked="false" SemiHidden="true" UnhideWhenUsed="true" Name="List Bullet 4"/> <w:LsdException Locked="false" SemiHidden="true" UnhideWhenUsed="true" Name="List Bullet 5"/> <w:LsdException Locked="false" SemiHidden="true" UnhideWhenUsed="true" Name="List Number 2"/> <w:LsdException Locked="false" SemiHidden="true" UnhideWhenUsed="true" Name="List Number 3"/> <w:LsdException Locked="false" SemiHidden="true" UnhideWhenUsed="true" Name="List Number 4"/> <w:LsdException Locked="false" SemiHidden="true" UnhideWhenUsed="true" Name="List Number 5"/> <w:LsdException Locked="false" Priority="10" QFormat="true" Name="Title"/> <w:LsdException Locked="false" SemiHidden="true" UnhideWhenUsed="true" Name="Closing"/> <w:LsdException Locked="false" SemiHidden="true" UnhideWhenUsed="true" Name="Signature"/> <w:LsdException Locked="false" Priority="1" SemiHidden="true" UnhideWhenUsed="true" Name="Default Paragraph Font"/> <w:LsdException Locked="false" SemiHidden="true" UnhideWhenUsed="true" Name="Body Text"/> <w:LsdException Locked="false" SemiHidden="true" UnhideWhenUsed="true" Name="Body Text Indent"/> <w:LsdException Locked="false" SemiHidden="true" UnhideWhenUsed="true" Name="List Continue"/> <w:LsdException Locked="false" SemiHidden="true" UnhideWhenUsed="true" Name="List Continue 2"/> <w:LsdException Locked="false" SemiHidden="true" UnhideWhenUsed="true" Name="List Continue 3"/> <w:LsdException Locked="false" SemiHidden="true" UnhideWhenUsed="true" Name="List Continue 4"/> <w:LsdException Locked="false" SemiHidden="true" UnhideWhenUsed="true" Name="List Continue 5"/> <w:LsdException Locked="false" SemiHidden="true" UnhideWhenUsed="true" Name="Message Header"/> <w:LsdException Locked="false" Priority="11" QFormat="true" Name="Subtitle"/> <w:LsdException Locked="false" SemiHidden="true" UnhideWhenUsed="true" Name="Salutation"/> <w:LsdException Locked="false" SemiHidden="true" UnhideWhenUsed="true" Name="Date"/> <w:LsdException Locked="false" SemiHidden="true" UnhideWhenUsed="true" Name="Body Text First Indent"/> <w:LsdException Locked="false" SemiHidden="true" UnhideWhenUsed="true" Name="Body Text First Indent 2"/> <w:LsdException Locked="false" SemiHidden="true" UnhideWhenUsed="true" Name="Note Heading"/> <w:LsdException Locked="false" SemiHidden="true" UnhideWhenUsed="true" Name="Body Text 2"/> <w:LsdException Locked="false" SemiHidden="true" UnhideWhenUsed="true" Name="Body Text 3"/> <w:LsdException Locked="false" SemiHidden="true" UnhideWhenUsed="true" Name="Body Text Indent 2"/> <w:LsdException Locked="false" SemiHidden="true" UnhideWhenUsed="true" Name="Body Text Indent 3"/> <w:LsdException Locked="false" SemiHidden="true" UnhideWhenUsed="true" Name="Block Text"/> <w:LsdException Locked="false" SemiHidden="true" UnhideWhenUsed="true" Name="Hyperlink"/> <w:LsdException Locked="false" SemiHidden="true" UnhideWhenUsed="true" Name="FollowedHyperlink"/> <w:LsdException Locked="false" Priority="22" QFormat="true" Name="Strong"/> <w:LsdException Locked="false" Priority="20" QFormat="true" Name="Emphasis"/> <w:LsdException Locked="false" SemiHidden="true" UnhideWhenUsed="true" Name="Document Map"/> <w:LsdException Locked="false" SemiHidden="true" UnhideWhenUsed="true" Name="Plain Text"/> <w:LsdException Locked="false" SemiHidden="true" UnhideWhenUsed="true" Name="E-mail Signature"/> <w:LsdException Locked="false" SemiHidden="true" UnhideWhenUsed="true" Name="HTML Top of Form"/> <w:LsdException Locked="false" SemiHidden="true" UnhideWhenUsed="true" Name="HTML Bottom of Form"/> <w:LsdException Locked="false" SemiHidden="true" UnhideWhenUsed="true" Name="Normal (Web)"/> <w:LsdException Locked="false" SemiHidden="true" UnhideWhenUsed="true" Name="HTML Acronym"/> <w:LsdException Locked="false" SemiHidden="true" UnhideWhenUsed="true" Name="HTML Address"/> <w:LsdException Locked="false" SemiHidden="true" UnhideWhenUsed="true" Name="HTML Cite"/> <w:LsdException Locked="false" SemiHidden="true" UnhideWhenUsed="true" Name="HTML Code"/> <w:LsdException Locked="false" SemiHidden="true" UnhideWhenUsed="true" Name="HTML Definition"/> <w:LsdException Locked="false" SemiHidden="true" UnhideWhenUsed="true" Name="HTML Keyboard"/> <w:LsdException Locked="false" SemiHidden="true" UnhideWhenUsed="true" Name="HTML Preformatted"/> <w:LsdException Locked="false" SemiHidden="true" UnhideWhenUsed="true" Name="HTML Sample"/> <w:LsdException Locked="false" SemiHidden="true" UnhideWhenUsed="true" Name="HTML Typewriter"/> <w:LsdException Locked="false" SemiHidden="true" UnhideWhenUsed="true" Name="HTML Variable"/> <w:LsdException Locked="false" SemiHidden="true" UnhideWhenUsed="true" Name="Normal Table"/> <w:LsdException Locked="false" SemiHidden="true" UnhideWhenUsed="true" Name="annotation subject"/> <w:LsdException Locked="false" SemiHidden="true" UnhideWhenUsed="true" Name="No List"/> <w:LsdException Locked="false" SemiHidden="true" UnhideWhenUsed="true" Name="Outline List 1"/> <w:LsdException Locked="false" SemiHidden="true" UnhideWhenUsed="true" Name="Outline List 2"/> <w:LsdException Locked="false" SemiHidden="true" UnhideWhenUsed="true" Name="Outline List 3"/> <w:LsdException Locked="false" SemiHidden="true" UnhideWhenUsed="true" Name="Table Simple 1"/> <w:LsdException Locked="false" SemiHidden="true" UnhideWhenUsed="true" Name="Table Simple 2"/> <w:LsdException Locked="false" SemiHidden="true" UnhideWhenUsed="true" Name="Table Simple 3"/> <w:LsdException Locked="false" SemiHidden="true" UnhideWhenUsed="true" Name="Table Classic 1"/> <w:LsdException Locked="false" SemiHidden="true" UnhideWhenUsed="true" Name="Table Classic 2"/> <w:LsdException Locked="false" SemiHidden="true" UnhideWhenUsed="true" Name="Table Classic 3"/> <w:LsdException Locked="false" SemiHidden="true" UnhideWhenUsed="true" Name="Table Classic 4"/> <w:LsdException Locked="false" SemiHidden="true" UnhideWhenUsed="true" Name="Table Colorful 1"/> <w:LsdException Locked="false" SemiHidden="true" UnhideWhenUsed="true" Name="Table Colorful 2"/> <w:LsdException Locked="false" SemiHidden="true" UnhideWhenUsed="true" Name="Table Colorful 3"/> <w:LsdException Locked="false" SemiHidden="true" UnhideWhenUsed="true" Name="Table Columns 1"/> <w:LsdException Locked="false" SemiHidden="true" UnhideWhenUsed="true" Name="Table Columns 2"/> <w:LsdException Locked="false" SemiHidden="true" UnhideWhenUsed="true" Name="Table Columns 3"/> <w:LsdException Locked="false" SemiHidden="true" UnhideWhenUsed="true" Name="Table Columns 4"/> <w:LsdException Locked="false" SemiHidden="true" UnhideWhenUsed="true" Name="Table Columns 5"/> <w:LsdException Locked="false" SemiHidden="true" UnhideWhenUsed="true" Name="Table Grid 1"/> <w:LsdException Locked="false" SemiHidden="true" UnhideWhenUsed="true" Name="Table Grid 2"/> <w:LsdException Locked="false" SemiHidden="true" UnhideWhenUsed="true" Name="Table Grid 3"/> <w:LsdException Locked="false" SemiHidden="true" UnhideWhenUsed="true" Name="Table Grid 4"/> <w:LsdException Locked="false" SemiHidden="true" UnhideWhenUsed="true" Name="Table Grid 5"/> <w:LsdException Locked="false" SemiHidden="true" UnhideWhenUsed="true" Name="Table Grid 6"/> <w:LsdException Locked="false" SemiHidden="true" UnhideWhenUsed="true" Name="Table Grid 7"/> <w:LsdException Locked="false" SemiHidden="true" UnhideWhenUsed="true" Name="Table Grid 8"/> <w:LsdException Locked="false" SemiHidden="true" UnhideWhenUsed="true" Name="Table List 1"/> <w:LsdException Locked="false" SemiHidden="true" UnhideWhenUsed="true" Name="Table List 2"/> <w:LsdException Locked="false" SemiHidden="true" UnhideWhenUsed="true" Name="Table List 3"/> <w:LsdException Locked="false" SemiHidden="true" UnhideWhenUsed="true" Name="Table List 4"/> <w:LsdException Locked="false" SemiHidden="true" UnhideWhenUsed="true" Name="Table List 5"/> <w:LsdException Locked="false" SemiHidden="true" UnhideWhenUsed="true" Name="Table List 6"/> <w:LsdException Locked="false" SemiHidden="true" UnhideWhenUsed="true" Name="Table List 7"/> <w:LsdException Locked="false" SemiHidden="true" UnhideWhenUsed="true" Name="Table List 8"/> <w:LsdException Locked="false" SemiHidden="true" UnhideWhenUsed="true" Name="Table 3D effects 1"/> <w:LsdException Locked="false" SemiHidden="true" UnhideWhenUsed="true" Name="Table 3D effects 2"/> <w:LsdException Locked="false" SemiHidden="true" UnhideWhenUsed="true" Name="Table 3D effects 3"/> <w:LsdException Locked="false" SemiHidden="true" UnhideWhenUsed="true" Name="Table Contemporary"/> <w:LsdException Locked="false" SemiHidden="true" UnhideWhenUsed="true" Name="Table Elegant"/> <w:LsdException Locked="false" SemiHidden="true" UnhideWhenUsed="true" Name="Table Professional"/> <w:LsdException Locked="false" SemiHidden="true" UnhideWhenUsed="true" Name="Table Subtle 1"/> <w:LsdException Locked="false" SemiHidden="true" UnhideWhenUsed="true" Name="Table Subtle 2"/> <w:LsdException Locked="false" SemiHidden="true" UnhideWhenUsed="true" Name="Table Web 1"/> <w:LsdException Locked="false" SemiHidden="true" UnhideWhenUsed="true" Name="Table Web 2"/> <w:LsdException Locked="false" SemiHidden="true" UnhideWhenUsed="true" Name="Table Web 3"/> <w:LsdException Locked="false" SemiHidden="true" UnhideWhenUsed="true" Name="Balloon Text"/> <w:LsdException Locked="false" Priority="39" Name="Table Grid"/> <w:LsdException Locked="false" SemiHidden="true" UnhideWhenUsed="true" Name="Table Theme"/> <w:LsdException Locked="false" SemiHidden="true" Name="Placeholder Text"/> <w:LsdException Locked="false" Priority="1" QFormat="true" Name="No Spacing"/> <w:LsdException Locked="false" Priority="60" Name="Light Shading"/> <w:LsdException Locked="false" Priority="61" Name="Light List"/> <w:LsdException Locked="false" Priority="62" Name="Light Grid"/> <w:LsdException Locked="false" Priority="63" Name="Medium Shading 1"/> <w:LsdException Locked="false" Priority="64" Name="Medium Shading 2"/> <w:LsdException Locked="false" Priority="65" Name="Medium List 1"/> <w:LsdException Locked="false" Priority="66" Name="Medium List 2"/> <w:LsdException Locked="false" Priority="67" Name="Medium Grid 1"/> <w:LsdException Locked="false" Priority="68" Name="Medium Grid 2"/> <w:LsdException Locked="false" Priority="69" Name="Medium Grid 3"/> <w:LsdException Locked="false" Priority="70" Name="Dark List"/> <w:LsdException Locked="false" Priority="71" Name="Colorful Shading"/> <w:LsdException Locked="false" Priority="72" Name="Colorful List"/> <w:LsdException Locked="false" Priority="73" Name="Colorful Grid"/> <w:LsdException Locked="false" Priority="60" Name="Light Shading Accent 1"/> <w:LsdException Locked="false" Priority="61" Name="Light List Accent 1"/> <w:LsdException Locked="false" Priority="62" Name="Light Grid Accent 1"/> <w:LsdException Locked="false" Priority="63" Name="Medium Shading 1 Accent 1"/> <w:LsdException Locked="false" Priority="64" Name="Medium Shading 2 Accent 1"/> <w:LsdException Locked="false" Priority="65" Name="Medium List 1 Accent 1"/> <w:LsdException Locked="false" SemiHidden="true" Name="Revision"/> <w:LsdException Locked="false" Priority="34" QFormat="true" Name="List Paragraph"/> <w:LsdException Locked="false" Priority="29" QFormat="true" Name="Quote"/> <w:LsdException Locked="false" Priority="30" QFormat="true" Name="Intense Quote"/> <w:LsdException Locked="false" Priority="66" Name="Medium List 2 Accent 1"/> <w:LsdException Locked="false" Priority="67" Name="Medium Grid 1 Accent 1"/> <w:LsdException Locked="false" Priority="68" Name="Medium Grid 2 Accent 1"/> <w:LsdException Locked="false" Priority="69" Name="Medium Grid 3 Accent 1"/> <w:LsdException Locked="false" Priority="70" Name="Dark List Accent 1"/> <w:LsdException Locked="false" Priority="71" Name="Colorful Shading Accent 1"/> <w:LsdException Locked="false" Priority="72" Name="Colorful List Accent 1"/> <w:LsdException Locked="false" Priority="73" Name="Colorful Grid Accent 1"/> <w:LsdException Locked="false" Priority="60" Name="Light Shading Accent 2"/> <w:LsdException Locked="false" Priority="61" Name="Light List Accent 2"/> <w:LsdException Locked="false" Priority="62" Name="Light Grid Accent 2"/> <w:LsdException Locked="false" Priority="63" Name="Medium Shading 1 Accent 2"/> <w:LsdException Locked="false" Priority="64" Name="Medium Shading 2 Accent 2"/> <w:LsdException Locked="false" Priority="65" Name="Medium List 1 Accent 2"/> <w:LsdException Locked="false" Priority="66" Name="Medium List 2 Accent 2"/> <w:LsdException Locked="false" Priority="67" Name="Medium Grid 1 Accent 2"/> <w:LsdException Locked="false" Priority="68" Name="Medium Grid 2 Accent 2"/> <w:LsdException Locked="false" Priority="69" Name="Medium Grid 3 Accent 2"/> <w:LsdException Locked="false" Priority="70" Name="Dark List Accent 2"/> <w:LsdException Locked="false" Priority="71" Name="Colorful Shading Accent 2"/> <w:LsdException Locked="false" Priority="72" Name="Colorful List Accent 2"/> <w:LsdException Locked="false" Priority="73" Name="Colorful Grid Accent 2"/> <w:LsdException Locked="false" Priority="60" Name="Light Shading Accent 3"/> <w:LsdException Locked="false" Priority="61" Name="Light List Accent 3"/> <w:LsdException Locked="false" Priority="62" Name="Light Grid Accent 3"/> <w:LsdException Locked="false" Priority="63" Name="Medium Shading 1 Accent 3"/> <w:LsdException Locked="false" Priority="64" Name="Medium Shading 2 Accent 3"/> <w:LsdException Locked="false" Priority="65" Name="Medium List 1 Accent 3"/> <w:LsdException Locked="false" Priority="66" Name="Medium List 2 Accent 3"/> <w:LsdException Locked="false" Priority="67" Name="Medium Grid 1 Accent 3"/> <w:LsdException Locked="false" Priority="68" Name="Medium Grid 2 Accent 3"/> <w:LsdException Locked="false" Priority="69" Name="Medium Grid 3 Accent 3"/> <w:LsdException Locked="false" Priority="70" Name="Dark List Accent 3"/> <w:LsdException Locked="false" Priority="71" Name="Colorful Shading Accent 3"/> <w:LsdException Locked="false" Priority="72" Name="Colorful List Accent 3"/> <w:LsdException Locked="false" Priority="73" Name="Colorful Grid Accent 3"/> <w:LsdException Locked="false" Priority="60" Name="Light Shading Accent 4"/> <w:LsdException Locked="false" Priority="61" Name="Light List Accent 4"/> <w:LsdException Locked="false" Priority="62" Name="Light Grid Accent 4"/> <w:LsdException Locked="false" Priority="63" Name="Medium Shading 1 Accent 4"/> <w:LsdException Locked="false" Priority="64" Name="Medium Shading 2 Accent 4"/> <w:LsdException Locked="false" Priority="65" Name="Medium List 1 Accent 4"/> <w:LsdException Locked="false" Priority="66" Name="Medium List 2 Accent 4"/> <w:LsdException Locked="false" Priority="67" Name="Medium Grid 1 Accent 4"/> <w:LsdException Locked="false" Priority="68" Name="Medium Grid 2 Accent 4"/> <w:LsdException Locked="false" Priority="69" Name="Medium Grid 3 Accent 4"/> <w:LsdException Locked="false" Priority="70" Name="Dark List Accent 4"/> <w:LsdException Locked="false" Priority="71" Name="Colorful Shading Accent 4"/> <w:LsdException Locked="false" Priority="72" Name="Colorful List Accent 4"/> <w:LsdException Locked="false" Priority="73" Name="Colorful Grid Accent 4"/> <w:LsdException Locked="false" Priority="60" Name="Light Shading Accent 5"/> <w:LsdException Locked="false" Priority="61" Name="Light List Accent 5"/> <w:LsdException Locked="false" Priority="62" Name="Light Grid Accent 5"/> <w:LsdException Locked="false" Priority="63" Name="Medium Shading 1 Accent 5"/> <w:LsdException Locked="false" Priority="64" Name="Medium Shading 2 Accent 5"/> <w:LsdException Locked="false" Priority="65" Name="Medium List 1 Accent 5"/> <w:LsdException Locked="false" Priority="66" Name="Medium List 2 Accent 5"/> <w:LsdException Locked="false" Priority="67" Name="Medium Grid 1 Accent 5"/> <w:LsdException Locked="false" Priority="68" Name="Medium Grid 2 Accent 5"/> <w:LsdException Locked="false" Priority="69" Name="Medium Grid 3 Accent 5"/> <w:LsdException Locked="false" Priority="70" Name="Dark List Accent 5"/> <w:LsdException Locked="false" Priority="71" Name="Colorful Shading Accent 5"/> <w:LsdException Locked="false" Priority="72" Name="Colorful List Accent 5"/> <w:LsdException Locked="false" Priority="73" Name="Colorful Grid Accent 5"/> <w:LsdException Locked="false" Priority="60" Name="Light Shading Accent 6"/> <w:LsdException Locked="false" Priority="61" Name="Light List Accent 6"/> <w:LsdException Locked="false" Priority="62" Name="Light Grid Accent 6"/> <w:LsdException Locked="false" Priority="63" Name="Medium Shading 1 Accent 6"/> <w:LsdException Locked="false" Priority="64" Name="Medium Shading 2 Accent 6"/> <w:LsdException Locked="false" Priority="65" Name="Medium List 1 Accent 6"/> <w:LsdException Locked="false" Priority="66" Name="Medium List 2 Accent 6"/> <w:LsdException Locked="false" Priority="67" Name="Medium Grid 1 Accent 6"/> <w:LsdException Locked="false" Priority="68" Name="Medium Grid 2 Accent 6"/> <w:LsdException Locked="false" Priority="69" Name="Medium Grid 3 Accent 6"/> <w:LsdException Locked="false" Priority="70" Name="Dark List Accent 6"/> <w:LsdException Locked="false" Priority="71" Name="Colorful Shading Accent 6"/> <w:LsdException Locked="false" Priority="72" Name="Colorful List Accent 6"/> <w:LsdException Locked="false" Priority="73" Name="Colorful Grid Accent 6"/> <w:LsdException Locked="false" Priority="19" QFormat="true" Name="Subtle Emphasis"/> <w:LsdException Locked="false" Priority="21" QFormat="true" Name="Intense Emphasis"/> <w:LsdException Locked="false" Priority="31" QFormat="true" Name="Subtle Reference"/> <w:LsdException Locked="false" Priority="32" QFormat="true" Name="Intense Reference"/> <w:LsdException Locked="false" Priority="33" QFormat="true" Name="Book Title"/> <w:LsdException Locked="false" Priority="37" SemiHidden="true" UnhideWhenUsed="true" Name="Bibliography"/> <w:LsdException Locked="false" Priority="39" SemiHidden="true" UnhideWhenUsed="true" QFormat="true" Name="TOC Heading"/> <w:LsdException Locked="false" Priority="41" Name="Plain Table 1"/> <w:LsdException Locked="false" Priority="42" Name="Plain Table 2"/> <w:LsdException Locked="false" Priority="43" Name="Plain Table 3"/> <w:LsdException Locked="false" Priority="44" Name="Plain Table 4"/> <w:LsdException Locked="false" Priority="45" Name="Plain Table 5"/> <w:LsdException Locked="false" Priority="40" Name="Grid Table Light"/> <w:LsdException Locked="false" Priority="46" Name="Grid Table 1 Light"/> <w:LsdException Locked="false" Priority="47" Name="Grid Table 2"/> <w:LsdException Locked="false" Priority="48" Name="Grid Table 3"/> <w:LsdException Locked="false" Priority="49" Name="Grid Table 4"/> <w:LsdException Locked="false" Priority="50" Name="Grid Table 5 Dark"/> <w:LsdException Locked="false" Priority="51" Name="Grid Table 6 Colorful"/> <w:LsdException Locked="false" Priority="52" Name="Grid Table 7 Colorful"/> <w:LsdException Locked="false" Priority="46" Name="Grid Table 1 Light Accent 1"/> <w:LsdException Locked="false" Priority="47" Name="Grid Table 2 Accent 1"/> <w:LsdException Locked="false" Priority="48" Name="Grid Table 3 Accent 1"/> <w:LsdException Locked="false" Priority="49" Nam