Sales Have Ended
Ticket sales have ended
Sorry, tickets have now sold out. Please join the waiting list and we'll be in touch should a space become available.
Sales Have Ended
Ticket sales have ended
Sorry, tickets have now sold out. Please join the waiting list and we'll be in touch should a space become available.
Description
Your agency's profile and reputation are two of the key elements that make up your marketing and business development activities. When PR and marketing result in inbound enquiries, the sales process becomes much easier, and the strike rate much higher.

With ever-increasing competition from the UK and abroad for client projects, together with smaller budgets and much tougher appointment processes, you need to find a way to cut through the noise. Your sales process will become much easier if prospects know about you and want to work with you.

You need to make sure that whenever the right opportunities come up, your name is there, embedded in the minds of potential clients. If they've never heard of you, they're unlikely to come to you. And if they don't know what you stand for, and what you're good at, how can they judge your suitability? Quite simply, you need to raise your profile - and keep it raised.
At this half-day workshop, with Preddy&Co Partner and DBA Expert Shan Preddy, you'll explore how you can raise your agency's profile successfully through PR, even without a large budget. Shan will share her knowledge and expertise as you take part in team exercises, an extended planning task and lively peer-group discussion.
You will find out about:
Activities that will raise your profile.
Implementation planning: balancing consistency and flexibility.
When to build PR campaigns and when to go for a one-off hit.
Face-to-face PR activities: events, networking, conference-speaking.
Online activities: newsletters, blogs, opinion-pieces and social media.
Building and managing media relationships.
When to use an external PR resource and when to do it yourself.
You'll leave with your head buzzing with knowledge and your notebook full of ideas, checklists, guidelines and frameworks for getting your name out there.
Plus, you'll have an unlimited telephone and email helpline to Shan Preddy afterwards.
Delegate feedback:
'Easily digestible, effective, relevant and engaging.' Tiffany Willis, Project Manager, DEEP
'Great to sit away from your desk with like-minded people to learn and share, with time to discuss and overcome the processes you get stuck on. Shan was a fantastic and engaging speaker and I felt like I needed another week in her company!' Nicki Oldham, Project Coordinator/Studio Manager, Holmes Wood
'Useful challenging, informative – recommended!' Lousie Hayter, Marketing Manager, Household
'Excellent how-to-guide to make your agency famous!' Aimee Rivers, Communication Manager, bluemarlin
Speaker
Shan Preddy, Partner, PREDDY&CO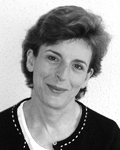 PREDDY&CO specialises in training and consultancy for design firms and in-house design teams: all shapes and sizes, all design disciplines, worldwide.
Their training programmes cover: presentations; conference speaking; credentials meetings and (no) pitches; profile raising; sales and persuasion; negotiation; networking; and client relationship management.
Their consultancy work is about business growth and development, focusing on vision-based marketing strategies.
Shan is a popular speaker and chairperson at international design conferences, and an expert away day, ideation session and event facilitator. She delivers masterclasses, workshops and talks for design-sector associations and organisations across Europe; in the UK, the majority of these are done for the DBA, and take place regularly throughout the year.
Shan's professional memberships include the Marketing Society and the Institute of Directors. She is an Elected Associate of D&AD, a Fellow of the RSA and a Founder Member of the DBA Experts' Register. Her books 'How to Market Design Consultancy Services' and 'How to Run a Successful Design Business' have become international industry standards. Both are published by Gower with the UK Design Council's endorsement.
Additional information
Prices include VAT.
*DBA member traveller rate:
To make our workshops more accessible to those based outside London, we are offering a discount to individuals whose offices are located more than 60 miles from the DBA office (EC1V 9HX). If this includes you, please book using the rates above. We will then contact you to verify your postcode.
To see if your office is located more than 60 miles please click here.

When booking please provide the name of the person who will be attending the event - we will use this for their delegate badge and materials.

All DBA events and training courses are subject to standard terms and conditions which can be read in full here.
If you have any queries please email us at bookings@dba.org.uk or call 020 7251 9229.
Event image: © Unweit | Dreamstime.com