PR and SEO: working together to achieve optimal results
Description
We're kicking off the first Leeds Trinity Business Network (LTBN) event this academic year with an in-depth look at why it's important to get your PR and SEO channels working together to achieve optimal results for your business.

A coherent approach to both PR and SEO can open doors to new revenue streams and we have two industry experts delivering talks to help you achieve the big wins.

What's happening?
Talk 1: You don't have to have big budgets to get big results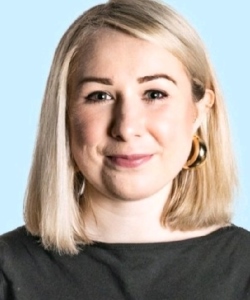 Gaby Smith, PR Strategist for Journey Further

Learn the basics of PR to get the press coverage your business deserves. In this session we'll cover why it's important to get your PR and SEO channels working together to achieve optimal results, before taking you through how to plan a PR campaign that will deliver big results.

Networkers will hear about:

The PR basics; what it is and how you can make it work for your business

How to get PR and SEO working together

How to plan a great PR campaign
Gaby has four years' PR experience working across a range of consumer and B2B brands including Maryland and Jammie Dodgers, Holy Moly, Freaks of Nature and Hammonds Furniture.
Talk 2: How to stay ahead in a changing SEO landscape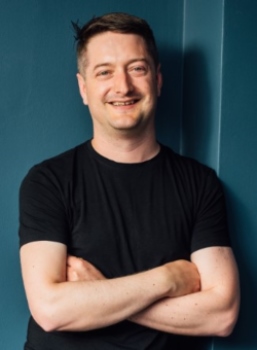 Tom Pratt, Director of Albert Road Consulting Ltd

In this talk, Tom will run through tips, techniques and (free!) tools developed over a 15-year career growing traffic for organisations, from start-ups to multinational corporations.

Tom will demystify SEO and provide you with some practical steps you can take away and immediately apply to your business.
If you're looking to get ahead of your competition; learn about the free tools available to help you optimise your site (without the need for an SEO 'guru') and learn the underlying SEO principles which will help futureproof your site then make sure you register to attend this session!

Networkers will take away:

A framework to understand SEO and futureproof your website

A process to easily target your site and attract prospects who will convert

A list of free resources you can use to quickly check the different areas of your site and maximise performance

Tom started working in marketing 15 years ago at a stockbroker in Leeds. Since then he has specialised in digital marketing, specifically strategy and search marketing, gaining valuable experience through several senior agency and client-side positions.

Three years ago, Tom decided to put this experience to good use and set up Albert Road Consulting, a boutique digital marketing agency that helps organisations get the most from their online activity. Clients include Virgin Atlantic, Avery, O2 and Interface.

When?
Wednesday 11 September 2019
1.00 – 2.30pm

Where?
Leeds Trinity University, Brownberrie Lane, Horsforth, Leeds, LS18 5HD

How can I book?
Click register above and input your required details.

Further information
If you're unable to attend this event but would like to be informed of upcoming networking events, please email Event Coordinator Christopher Hulme (c.hulme@leedstinity.ac.uk) or call on 0113 467 3942.

Sessions include a buffet lunch and networking from 1.00 – 1.30pm, followed by introductions and guest speakers from 1.30 – 2.30pm. There are usually 60-80 members at each event, with a different theme relevant to boosting business. Events take place every two months.

Further dates for 2019-20

Wednesday 23 October
Wednesday 11 December
Wednesday 8 January
Wednesday 26 February
Wednesday 22 April
Wednesday 3 June