Description
Everything You Ever Wanted to Know About Branding and PR... but Couldn't Afford Your Own PR Consultant to Ask
---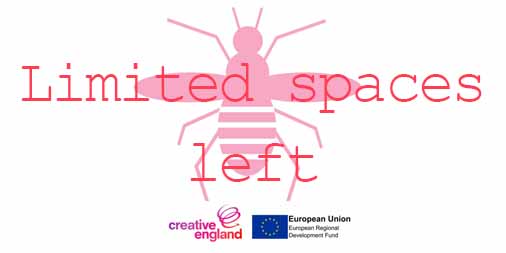 Do you make great films but never get much credit yourself? Want to get your name out there so the work starts coming to you? This workshop will reveal the inside track on how PR works – and what you can do to market yourself and your business better. Taught by leading PR consultant Sophie Toumazis, it will help you identify what is newsworthy in your programme and what you, as a producer or filmmaker, can do to maximise your PR opportunities; the importance of branding yourself and your company, how 'getting your name out there' can lead to more work, how to get recognition for your contribution as a freelancer, and identifying your 'brand' USP – either as a production company or individual. The session will also look at social media and what PR you can Do (it) Yourself – including getting coverage in the trade press, speaking at industry events and festivals, and when – and how – to employ the help of a professional agency.

About the speaker:
Sophie Toumazis is the founder of tpr media, a leading PR agency for the TV and film industries. Her clients including the BBC, Channel 4 and Associated Press, as well as acclaimed independent production companies such as Blast!, Century Films, Roast Beef and Finestripe, Britdoc and Raindance Film Festival. She has worked on the publicity of a wide array of acclaimed dramas and documentaries including Undateables, Tales of the Grim Sleeper, My Brother the Terrorist, All in the Best Possible Taste with Grayson Perry, The Secret History of our Streets, No Fire Zone: the Killing Fields of Sri Lanka, Top Boy, Chosen and Afghan Star.
Refreshments included.
No charge for eligible delegates, but there is a £25 charity donation due for any no-shows who don't cancel with us before the day. We can offer cancelled places to other people on the reserve list.