Understand the difference between PR and marketing and learn how to get the maximum benefit from it now and in the future.
About this event
PR is often seen as a 'dark art' or 'spin' but in reality good PR relies on a clear and honest approach to communication with the right people to reach audiences and networks. PR in the time of social media, and indeed during a crisis, is challenging and with the noise of information out there, it can be overwhelming and tricky to know where your work fits in.
This workshop has been designed for artists, makers and people running arts projects, and aims to explain the difference between PR and marketing and demystify the art of PR to help you get the maximum benefit from it now and in the future so you can:
Raise your profile and brand (so you attract more work)
Tell your peers what you are doing (so you look good)
Attract new audiences (so you expand your reach)
This will be an interactive workshop designed to help you identify PR potential early and integrate opportunities into your strategy and project plans effectively. There will be participatory elements based on your own projects and you will also have the opportunity to work on devloping the kind of wording that helps make your work, practice or project suitable for a press audience.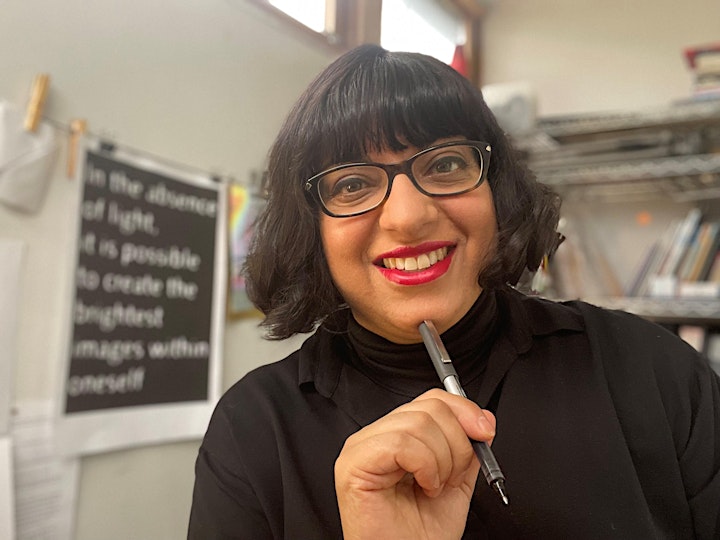 Our Workshop Leader
Passionate about the arts, Binita spent the first 20 years of her career being a visual artist making glassworks that can be seen in buildings around the country. After the recession ended her glass career, Binita worked in marketing and communications for theatre and festivals. Since 2016, Binita has been a freelance specialist in Public Relations and works for some of the most exciting arts and culture companies in the UK.
Binita helps companies and individuals raise their visibility through strategic PR and powerful storytelling. She has placed stories in a wide variety of press notably: BBC Front Row, many local BBC radio and TV channels, The Stage, BBC Saturday Live, BBC Scotland Radio, Forbes, ITV Wales, The Guardian, the FT, The Voice, FAD, Verdict, a-n news and Arts Professional.
Find out more at www.thespaceinbetweek.co.uk