Description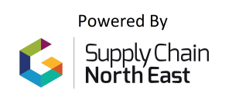 Generator are delighted to have Christian Cerisola, head of W North and part of the multi award winning W Communications, deliver a PR Workshop.

He'll talk about the creative processes they go through at their PR agency in order to develop compelling, shareable and newsworthy stories for their clients. Far from stroking their chins and hoping to catch lightning in a jar, they go through a host of checks and procedures to road test ideas to ensure their clients receive plans that are going to stand the best chance of success.
Christian will take you through these procedures, show what has worked and, importantly, what hasn't…not all ideas are good ideas. The entertaining and engaging workshop then puts these theories to the test to see if you can develop more meaningful and impactful ideas that benefit you or your clients.
Schedule of Event:
09.00 Arrivals, registration, networking
09.30 Presentation start
10.30 Workshop session
11.00 Workshop feedback – results, discussion, questions
11.25 Close / Networking
You can read our #NEquality Code of Conduct for all events here.