Sales Have Ended
Ticket sales have ended
Sorry but sales have ended. If you'd like to find out when our next event is being held do please get in touch: helen@madeyoulookmadeyoustare.co.uk
Sales Have Ended
Ticket sales have ended
Sorry but sales have ended. If you'd like to find out when our next event is being held do please get in touch: helen@madeyoulookmadeyoustare.co.uk
Description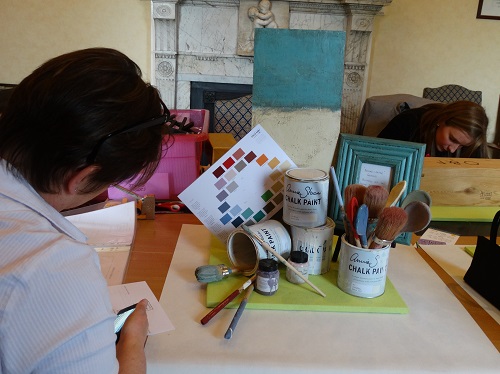 If time is short how about our one day course with a practical element too. Teaching the basic guidelines of window dressing and display – part classroom and part hands-on
Designed for those who may not be in a position to attend college but who would like to understand what goes into creating a shop window or interior display. The course covers the basic guidelines of display styling – layout, balance, space, focal points, flow and colour – but principally grouping. We mention props, lighting and interiors but not in as much depth as the online BDS course. Part of the day is classroom style with an inspiring presentation of slides which is punctuated with examples and presentations too. With practical exercises during the day students will hone their basic grouping skills – the foundations on which most good displays are built.
Ideal if you need help deciding whether Visual Merchandising is the career for you, or if you have your own shop or business, or just want a fun day out to learn something different.
Outcome
You'll have a clear understanding about why window and interior displays are crucial for attracting customers and sales.
You'll learn the Basic Display Guidelines which we break down into Simple Steps.
You'll understand the importance of good grouping using theme, colour, pyramids, space and flow and how to create these groups simply and effectively with minimum outlay.
You'll leave full of enthusiasm and inspiration and the confidence to try something new...

...and you get lunch!