Event Information
Location
Upcott Grange
Broadwoodwidger
Lifton
PL16 0JS
United Kingdom
Refund policy
Refunds up to 30 days before event
Eventbrite's fee is nonrefundable.
NEW for 2022: An immersive course covering the history & potential future of this alternative approach to nature conservation
About this event
A 2 day course giving participants a better understanding of rewilding, specifically for those seeking to learn the integral components of this approach to nature conservation. Set in the rewilding area of Coombeshead Farm in Devon, the course provides attendees with a successful example of how the application of rewilding can be achieved using pragmatic solutions.
The course includes an evening Beaver watching experience and re-wilding tour of Coombeshead, with a chance to see some of the rewilding helpers such as beaver, wild pigs, ponies, mouflon and heck cattle. There will also be an opportunity to see first-hand the techniques used at Coombeshead to 'rewild' and restore the ecosystem.
Accommodation is not included within the course price, however the site offers beautiful Shepherd's huts & camping which overlook the re-wilding area. This can be booked directly with the farm and a discounted rate will be provided to those who attend the course.
Tutors: Derek Gow and his team. Derek is the leading authority on beavers in the UK, and the architect behind much of the work to re-introduce them to the wild. He has also played a significant role in reintroduction of the water vole and the white stork, and is currently working on wild cat reintroduction. To help make a difference, Derek is rewilding much of his 300 acre farm in Devon, and so has first hand experience of how this can be achieved. Derek and his team will deliver the course and be on hand for anything you may need during your stay!
Course Details
Rewilding aims to help nature to flourish across a better-connected landscape with minimal human intervention. It aims to repair the functionality of degraded ecosystems through reintroduction of selected species and their accompanying ecological processes to build self-sustaining, resilient environments. The benefits of rewilding have been evidenced across the country and include carbon capture, reversing biodiversity loss, helping wildlife adapt to climate change, and improving our health and wellbeing.
The origin of the word 'Rewilding' was coined in 1990 as a conservation method based on 'cores, corridors and carnivores', however in the UK, we are far from reintroducing apex carnivores such as the once native lynx and wolf. So, how can we 'rewild' in the UK? This two-day course introduces the history of rewilding across America and Europe, with an overview of projects across the UK. It provides an insight into rewilding techniques adopted by different organisations based on soil type, previous land management and space, introduction of keystone species & challenges in terms of success and failures these projects have faced.
We will discuss the benefits and problems with rewilding, other solutions (such as regenerative farming) that need to adapt alongside this approach to tackle climate change, increase biodiversity, improve soil health and store carbon, whilst protecting the farming economy.
The course will cover the following topics:
What is Rewilding and where did this term come from
History of Rewilding
Rewilding in America and Europe
Rewilding in UK; projects, challenges and successes of biodiversity increases and ecosystem restoration
The future of rewilding; actions and approaches to be undertaken alongside rewilding to improve and guarantee success for the long term
How you can be a part of this
This workshop is suitable for anyone with an interest in nature conservation, including conservationists, ecologists (particularly with regard to biodiversity net gain and designing offset areas), land managers, owners & environmentalists.
Schedule
Thursday 7th July:
2pm: Afternoon taught session
7pm: Beaver experience
Friday 8th July:
9am: Second taught session
11:30am: Re-wilding tour
1pm: Lunch
NB - elements of this course will be taught indoors, the room is well ventilated, but please be aware of this if you are shielding.
Booking Details
The hosts at Coombeshead Farm will meet you on arrival. Lunch will be provided following the Re-wilding tour on the Friday with vegetarian and vegan options available.
We highly recommend staying overnight in the beautiful Shepherd huts or campsite available on site. On confirmation of the booking, a 15% discount code will be provided to claim discounted rates at the farm during your stay. Dinner & breakfast options will be provided by the staff at Coombeshead if staying on-site. This can all be arranged via the Coombeshead website: https://rewildingcoombeshead.co.uk.
What to bring
Snacks and water
Notebook
Wellies
Work gloves
External Phone Battery
A vegetarian or vegan lunch will be provided following the re-wilding tour on the second day to set you up for your journey home.
Directions
Google map here
Please inform us of any medical requirements/conditions we should be aware of prior to the course.
Any problems on the day please call +44 (0)7714 767 522.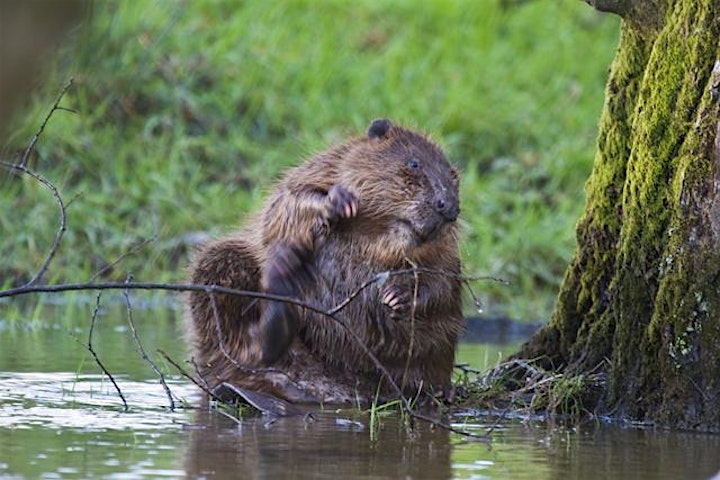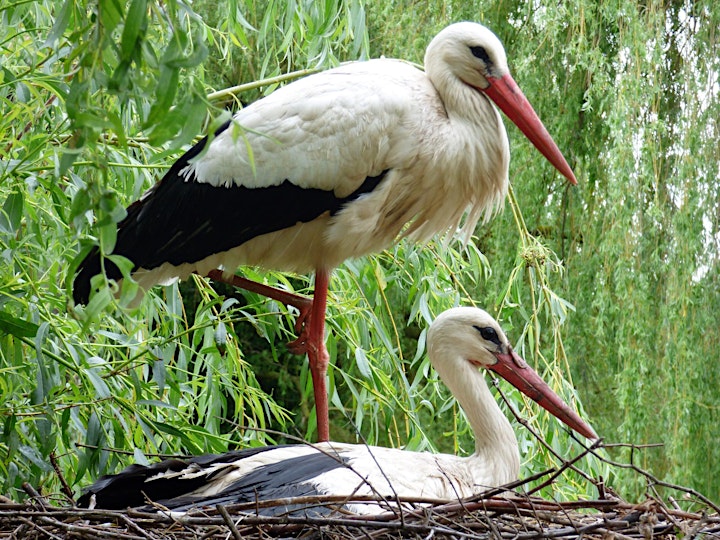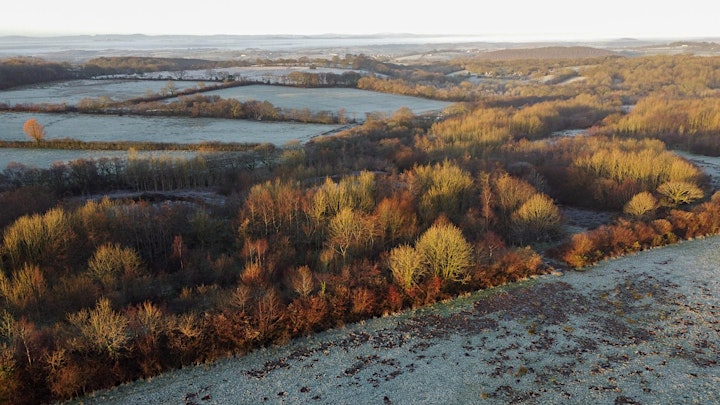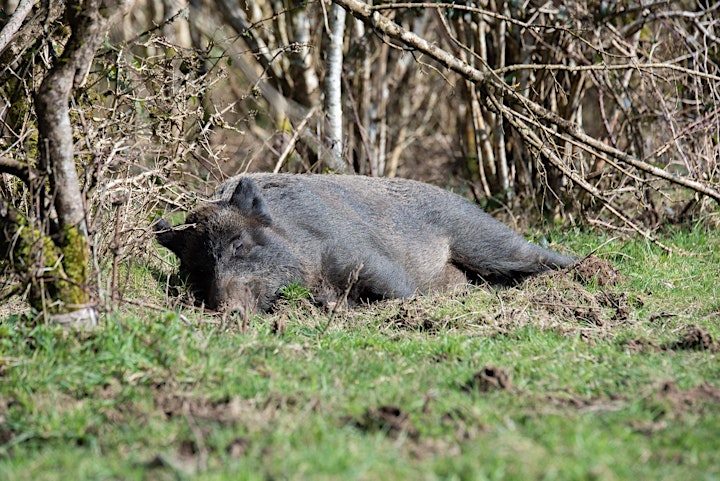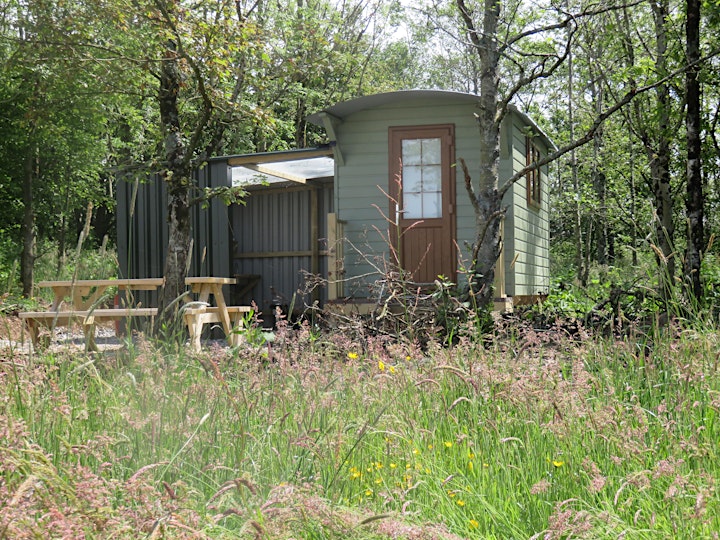 Date and time
Location
Upcott Grange
Broadwoodwidger
Lifton
PL16 0JS
United Kingdom
Refund policy
Refunds up to 30 days before event
Eventbrite's fee is nonrefundable.