Location
Royal College of General Practitioners
30 Euston Square
London
NW1 2FB
United Kingdom
Refund policy
Refunds up to 30 days before event
Description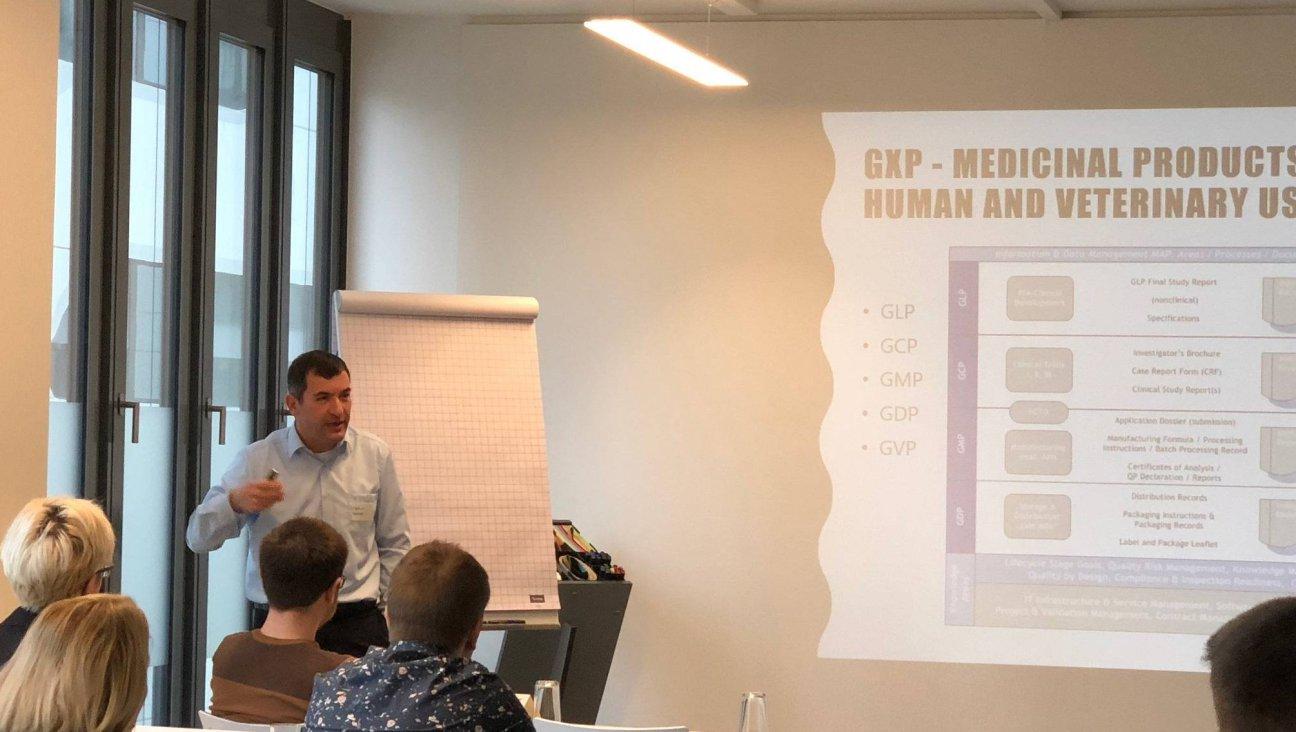 Join us for this special knowledge sharing and networking one-day conference on practical solutions in Computer System Validation (CSV) and Software Development Life Cycles (SDLC) designed especially for pharma and life science professionals who specialize in quality systems, regulatory compliance, IT and software development.
In an age when computerised systems are dividing lines between winning and losing, you need to find ways to continuously and relentlessly innovate. Compliance is no longer enough; you need a validation framework to help your business move quicker and release more often.
At the conference, industry experts will explore the newest trends in computer system validation (CSV), share insights on standards and guidelines for setting up a CSV framework, and relate their experiences with the best available technologies and tools to effectively reduce the burden of CSV.
You'll have the opportunity to participate in presentations focused on CSV in GXP (GMP, GLP, GDP, GVP, GCP) or medical devices (MedDev) environments, where compliance regulations like 21 CFR Part 211, Part 820, Part 11 or EMA EudraLex Vol. 4 – Annex 11 are mandatory.
By the end of the conference, you'll have a full arsenal of practical knowledge and invaluable insight that adds value to your quality management system and organisation overall.
Complete agenda is available here
Sessions include:
Markus Roemer, of Comes Compliance Services, will speak about Computer System Validation (CSV) for Jira and Confluence: a sensible and compliant approach;

Rina Nir, from RadBee, will speak about Using JIRA and Confluence as e-QMS;

Stellan Ott, from Wolfram Ott & Partners GmbH, will speak about the Capability Maturity Model Integration (CMMI) and a framework for agile software (Scrum) for GMP products and supplier audits;

Laurence Sampson, from Siemens, will speak about the regulatory lanscape and the urgency of digitalization.

Rina Nir, from RadBee, will speak about Software Development Life Cycle (SDLC) management: marrying DevOps principles with a compliant software release;

Keith Williams from C3 Management, will speak about Data Integrity: a practical perspective that takes a deep dive into real-world data, including examples from GMP

Klavs Esbjerg, from Epista Life , will speak about proactive quality risk management, and will also share preview of Epista's 2018 Life science compliance maturity survey.
In addition to these presentations, specific workshops will be available, depending on attendee interests and demand, including:
Hands-on session on JIRA (including plugins for eQMS implementation)

Hands-on session on Confluence

Hands on session on Polarion
Programme
09:00-09:30 Registration and coffee

09:30-09:40 Welcome, Rina Nir

09:40-10:30 The Capability Maturity Model Integration (CMMI) and a framework for agile software (Scrum) for GMP products and supplier audits, Stellan Ott

10:30-11:15 Using JIRA and Confluence as e-QMS, Rina Nir

11:15-11:45 Coffee break

11:45-12:30 Computer System Validation (CSV) for Jira and Confluence: a sensible and compliant approach, Markus Roemer

12:30-13:15 Regulatory landscape updates and the urgency of digitalization, Laurence Sampson

13:15-14:00 Lunch

14:00-14:45 Data Integrity: a practical perspective that takes a deep dive into real-world data, including examples from GMP, Keith Williams

14:45-15:30 Software Development Life Cycle (SDLC) management: marrying DevOps principles with a compliant software release, Rina Nir

15:30-16:00 Coffee break

16:00-16:45 Proactive Quality Risk Managment, Klavs Esbjerg

16:45-17:00 Closing remarks

17:00-18:00 Happy hour networking reception