Practical Strategies for Learning from Failure #LFFdigital

Wednesday, 5 August 2015 from 09:30 to 16:30 (BST)
Event Details
Innovation in the digital sphere can be complex and risky and there are not sufficient opportunities to share wisdom drawn from experience in different sectors. This day workshop is for strategic thinkers who recognise that we need to learn how to deal with disappointments, mistakes and failures of all kinds.  It responds to the #PdDigital15 challenge "how can we unleash people-led digital innovation in health and wellbeing?" by helping to de-stigmatise failure and 'what doesn't work' so we can adapt and move on more quickly with less pain.  The event is conceived and facilitated by a 'dream team' of notoriously thoughtful digital and social activists.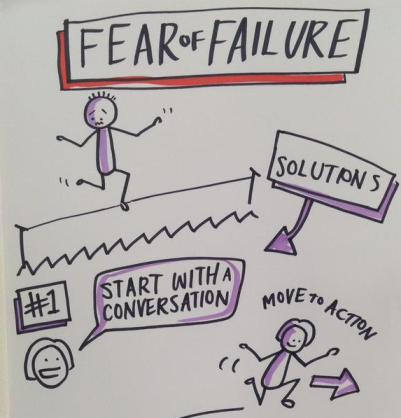 We will be tackling a subject that is quite difficult to find a common language for and working together to appraise different approaches to understanding and managaing failures in our work. Our objective is to open up a 'conversation with impact' which began at #PdDigital15.  We will be working with you to consider the following questions.
What are the costs of failure and how can we do things differently?

Why do we continue to reward the "wrong" activities?

What are the guiding principles to prepare for a new landscape with citizens at the centre?

How are we determining what works and does not work and what constitutes evidence in the rapidly evolving digital age?

How can we prepare people for dealing with the inevitable and unexpected challenges of developing people driven digital health and care solutions?

We will be asking you to evaluate different theoretical models of dealing with organisational failure.  These are drawn from
The style of the workshop will be informal and participatory, working within three principles.



These principles work together to expand the 'possibility space' for your thinking and all our work.

This is an unusual event and places are in huge demand. There is no charge, thanks to the people at #PdDigital15 and the Wales Audit Office so we expect everyone to make commitments to preparatory thinking, collaborative working, and follow-up.  We are doing this because we think it's important and we want to keep up critical momentum on the conversation.  We are not charging our normal consultancy rates for this project.

To apply for a place on this workshop you will need to complete a short questionnaire based on the mindfulness model. It will take about 10 minutes and give you a flavour of the kinds of conversations we will have. We will pick 25 participants from a range of ages and professional backgrounds. We especially need to hear from patients, carers and service users so anyone who comes with that perspective will be at an advantage. We encourage organisations to support the contributions of service users by sharing widely the opportunity to participate in this unique professional development workshop and by paying expenses.
(p.s. we're not officially announcing it yet but if you can't make it in August we plan to run another workshop in Leeds in October)

When & Where

Wales Audit Office
24 Cathedral Road
CF11 9LJ Cardiff
United Kingdom


Wednesday, 5 August 2015 from 09:30 to 16:30 (BST)
Add to my calendar
Organiser
Dr Helen Kara and Roxanne Persaud