Practice Group - The Roots and Shoots of NLP

Tuesday, June 4, 2013 at 7:00 PM (BST)
Event Details
The Roots and Shoots of NLP!
A practical exploration of our tools for the future.
with Judith Lowe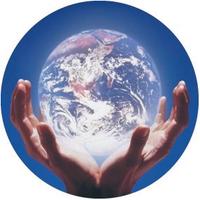 What really is NLP and what makes it such a unique skills based approach to effective communication and problem solving?
How does NLP fit with other contemporary approaches to change?
How does current scientific research validate the tools and approaches in the field?
In this practical session, we'll explore the core frames, tools  and premises of NLP and project forward to it's further expanded use by all professionals.
Another fun, lively, fascinating evening at the PPD Learning practice group - come join us!
Tickets only £15! 
 Or £20 on the door - you can just turn up!           
Date:  4 June 2013
Time: 7pm – 9pm
Future Practice Group Dates for 2013
2 July
17 September
1 October
5 November
Everyone welcome

Judith Lowe has twenty five years of experience of working with NLP - in business, the public sector and in teaching on NLP Training Programmes. 
She is the Owner/Managing Director of PPD Learning Ltd, one of the world's top NLP Training Institutes, and the core trainer and developer on their internationally renowned Practitioner and Master Practitioner programmes
Modelled by others as a gifted and inspirational trainer, she is deeply commited to providing the very best in NLP and to providing leadership in the field in quality standards and integrity.
Recent comments about Judith's presentation at the recent UK NLP Conference;
" Authentic, professional, intuitive – amazing."  " Superb."
 "Just wonderful! Enlightening and entertaining – gave a great sense of how to be better in my practice and life."
"Wonderful presentation, inspirational." "Absolutely excellent – Love, love your work!'
 This open workshop evening is part of the 'Mastery and Modelling'  approach at the core of our work at PPDL –  skilful, compassionate, intelligent NLP - for a love of learning and a love of life!
When & Where

University of London Union
Malet Street
WC1E 7HY London
United Kingdom


Tuesday, June 4, 2013 at 7:00 PM (BST)
Add to my calendar
Organizer
Judith Lowe is one of the UK's most experienced and popular NLP trainers and is the Managing Director of PPD Learning, one of the world's leading Neuro Linguistic Programming (NLP) Training Institutes. 
She has worked for many years with clients from many professional backgrounds, in public and private sectors, in-house and on public programmes, at every level of NLP, providing innovative, in-depth, skills-based NLP training and coaching.
She is known for her warmth, her wit and her wide reading as well as her overall dedication to giving her students and clients the very best of advanced, systemic NLP.
She is on the board of ANLP, a founder member of the NLP Guild and a founder member of the UK NLP Leadership Project. 
PPD Learning has twenty five years of expertise in Neuro Linguistic Programming training, with an international reputation for high standards, innovation and integrity.
Our NLP training programmes are lively, practical and transformational - and include individual coaching and support - the very best of NLP to help you develop your career, your personal skills, meet challenges and find fulfillment.
At PPD Learning we have dedicated ourselves to innovation, creativity, mastery, artistry, community and modelling - and skills 'in the muscle'.
Our reputation for quality and integrity is known throughout the NLP world, and our organisational culture promotes inclusion, respect, fun and friendship.
Our NLP mentors and inspiration from the States have primarily been Dr. John Grinder, Robert Dilts, Judy DeLozier, Charles Faulkner, Dr. Christina Hall, David Gordon and Stephen Gilligan and our team from UK has included the late David Gaster, Julian Russell and Joseph O'Connor