Practice of Processing | Saturdays 17 & 24 March 2018

Saturday, 24 March 2018 from 10:00 to 18:30 (GMT)
Event Details
Practice of Processing - Mastery Classes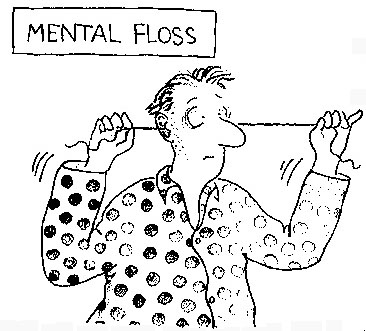 Dates and times: Saturdays 17 & 24 March 10.00am - 6.30pm both days.
Venue: The Amba Hotel - Marble Arch | Bryanston Street | London W1H 7EH
The cost for the two days: £75.
This Class gives More To Life Weekend participants an opportunity to review all the processes of the course in an upholding and supportive environment, with the help of experienced teachers and your fellow students beside you.
The classes cover the Authority, Disavowal, Clarity, Cost and I am (Mirror) Processes and further enables you to apply these to the events of your life, you will find they help you bring the best of yourself forward in all the meetings and encounters of your life, and in real time. Additionally the final session will provide the opportunity for you to be taught a powerful tool for deepening your intention around a specific goal, the Empowerment Conversation.
This series will be led by experienced teachers Katy van Haeften and Tal Berman Howarth.
A message from Katy:
I'm Katy van Haeften and live in Penzance. I took my MTL weekends (yes there were two in the early days!) in 1984. The most significant thing I learned is that my interpretation of the events in my life creates my experience and not the events in themselves. I also 'woke up' to my anger, resentments and regrets. By regularly using the processes I have been able to shift these as and when they arise and live a free and creative life.    
This is why I am so passionate about Mastery. Over the two days you will have time to practice the processes and fully understand how they can benefit you. You'll also get to see how holding on to your judgements and beliefs about how things 'should be' is debilitating!   
Do not come expecting to be trained. You'll learn to be your own trainer and become confident in noticing when you are 'below the line' and asking for support and doing something about it. Over time you'll become more skilled at challenging the constructs of your mind.  It's an exciting and sometimes challenging journey and I hope you'll join the class and be alongside us, and perhaps one day pass on what you are learning too!
We look forward to seeing you there!
Katy and Tal.
Need further details? Call Judi at the More To Life Centre on 020 7431 0922.
When & Where

The Amba Hotel
Bryanston Street
W1H 7EH London
United Kingdom


Saturday, 24 March 2018 from 10:00 to 18:30 (GMT)
Add to my calendar
Organiser
Whether we realise it or not, each of us is part of a social network without limits. We affect others in our families, our neighbourhoods, and our workplace. Many of us have roles that constantly put us in touch with others. And the impact we have on them affects the way they influence the people in their own lives.
The More To Life Programme exists to help you access your best personal qualities on a daily basis: to be more authentic, caring and real, to share and express yourself more fully, and partner more creatively. Above all, it helps you respond to the challenges that confront you in a way that really makes a difference, instead of repeating the automatic behaviour you have come up with so many times in the past.
Its goal is to contribute to the transformation of the world around us, one person at a time, and its process tools are designed to be used by you, in your own life, in any way you want to apply them. Process tools cannot change the world. But people, living their lives at their creative best, can and do.