We are an online club where you can practice both prepared speeches and impromptu speaking. Guests are always welcome! Come join us!
About this event
ABOUT BLOOMSBURY SPEAKERS
We are a non profit educational organisation. We have been helping people from all walks of life to boost their public speaking and leadership skills since 2009!
If you want to improve your communication skills, become an inspirational leader and build self-confidence - we are here to help you.
New guests are always welcome and it's completely free. What are you waiting for? Register your interest and join us!
ZOOM DETAILS
https://us02web.zoom.us/j/9565325137
Meeting ID: 9565325137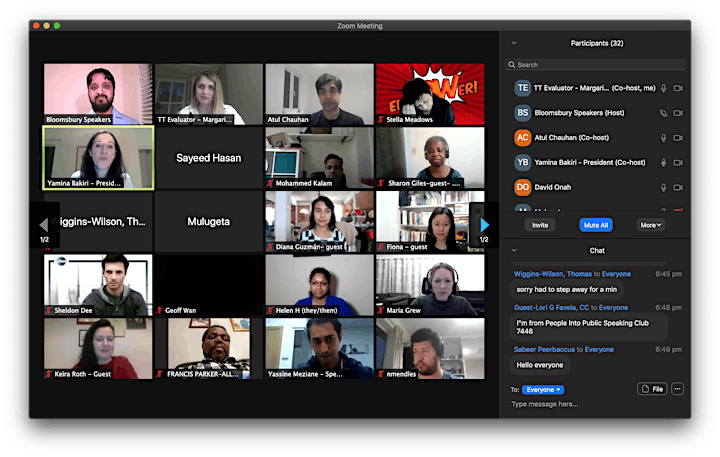 COME ALONG TO FIND OUT HOW OUR EDUCATIONAL PROGRAMMES AND ONLINE LEARNING TOOLS CAN HELP YOU ACHIEVE YOUR PERSONAL GOALS.
Need more info? Have questions? Confused? Want to say hi? Check our our website, drop us a line at info@bloomsburyspeakers.org.uk or simply come to our next meeting to chat with us!
Organiser of Practice Public Speaking and Presentation Online with Bloomsbury Speakers!
We are are fun and friendly public speaking club! We are meeting online at the moment, but when we are not on Zoom you can fund us in one of pubs in Central London.
We are part of Toastmasters family and we thrilled to help you discover the public skills you already have. You'd be surprised how many you have already! We'll give you a hand in mastering them and becoming a more confident speaker.
.