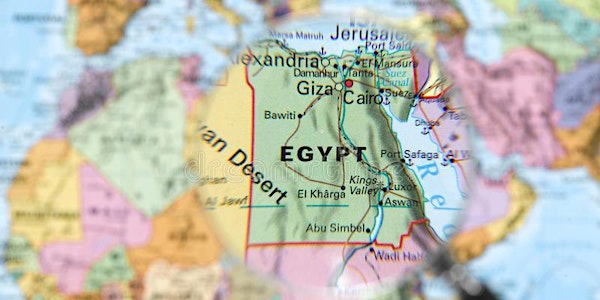 Practices and Technologies of Repression in Contemporary Egypt
A special online seminar reflecting on state repression in contemporary Egypt and featuring contributions from scholars and activists.
About this event
Though at the core of authoritarian power, political repression appears under researched as a fully-fledged phenomenon in Egypt and more globally in the Middle East. It tends to be considered in the form of given facts constituting regimes' general characteristics. In response, this special online seminar will examine the practices and technologies of repression mobilized within the contemporary Egyptian state, be they legal, physical, spatial or psychological.
Speakers will focus on specialized state institutions such as the police, courts (including military), prison or administrative authorities. This will be set alongside historical perspectives enabling us to locate the current situation within broader patterns over time.
The overall aim is to reach a better understanding of both the consistency of authoritarian rule and the practical challenges facing political dissent and dissenters in Egypt.
Speakers:
Prof. Khaled Fahmy (Sultan Qaboos Bin Sa'id Professor of Modern Arabic Studies and Director of the Alwaleed Center for Islamic Studies, University of Cambridge)
Mr. Aly El Raggal (Independant researcher)
Dr Chaymaa Hassabo (Research Associate, French Institute for Near Studies at Beirut)
Discussant: Dr. Ewan Stein (School of Political and Social Science, University of Edinburgh)