Practicing Landscape: Land, Histories and Transformation - People and Place
Session 5: People and Place
About this event
In Session 4, our second Keynote, Dr Louise Purbrick raised questions of activism, exploited peoples and landscapes, leading to the penultimate themes of the symposium 'Practicing Landscape: Land, Histories and Transformation'. In this week's theme PEOPLE AND PLACE, our panel teases out questions of community, alternative voices, gender politics and experiences of landscape including embodiment and auto-ethnographic practices.
The format of this event is that there are three 20 minute presentations, chaired by a respondent.
PEOPLE AND PLACE:
Dr Nicky Bird (The Glasgow School of Art), 'Raging: Revisiting Raging Dyke Network'
Jordan Whitewood-Neal (MRes student, University of Brighton), 'Epistemological Hinterlands: Non-Normative Embodiment and Sublime Perceptions of Landscape'
Dr Jo Vergunst (Department of Anthropology, University of Aberdeen), 'Exploring landscape decision-making with the arts: agency, scale and temporality'
Respondent Dr Frances Robertson (GSA)
Read the speakers biographies here
Practicing Landscape: Land, Histories and Transformation is a symposium organised by the Reading Landscape Research Group, formed by artist-academics from the School of Fine Art at Glasgow School of Art. The symposium will take place over six Fridays, from 6 Nov – 12 Dec 2020. The format of the Symposium includes two invited Keynote speakers – Ingrid Pollard and Dr Louise Purbrick – and four thematic sessions chaired by a respondent.
Image: 'Blackhill Autoethnographic Study', (2019), Jordan Whitewood-Neal. Photo by Simon Beames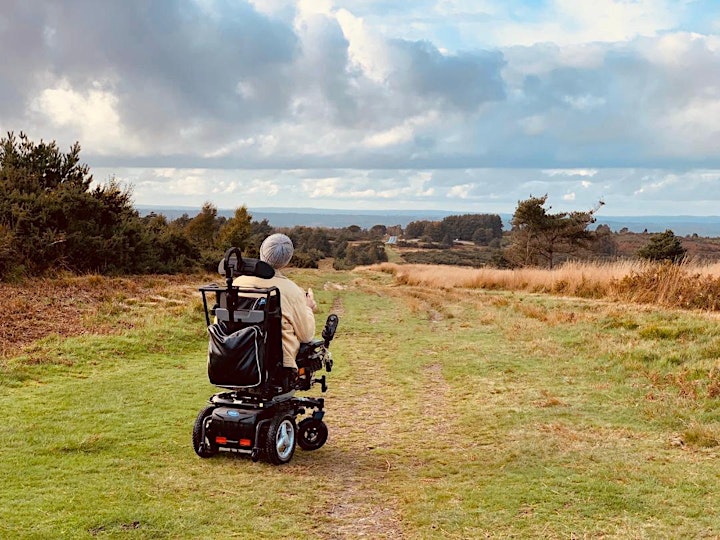 Organiser of Practicing Landscape: Land, Histories and Transformation - People and Place