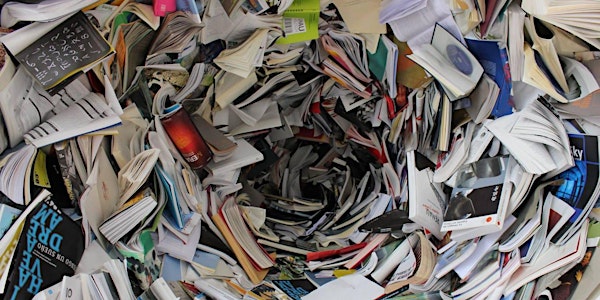 Practising Research; Researching Practice
Event Information
Location
Room K2.40
King's College London
Strand
London
WC2R 2LS
United Kingdom
Description
The Society for Theatre Research's (STR) New Researchers' Network (NRN) present their Fifth Annual Symposium: Practising Research; Researching Practice.
Research takes many forms. Archival sources, empirical data, personal interviews, surveys, and practical investigations all contribute to the advancement of scholarship and the development of artistic practice in the field of theatre and performance. Each approach to research provides opportunities for innovation and creativity, but also brings its own limitations: the results of any research are inevitably shaped by the chosen methodological approach. The relatively recent introduction of practice-based and collaborative PhD programmes demonstrates a growing recognition that research can also be conducted through and alongside practice. To what extent do these approaches to research differ from 'traditional' PhD processes, and how might the increasing diversity of performance research impact upon the future of the field? Similarly, how might research methods from other fields usefully inform and expand approaches to theatre and performance studies?
The Practising Research; Researching Practice symposium explores the various ways in which scholars, artists, and theatre practitioners undertake the process of research, as well as the opportunities and issues that arise when researching ephemeral, performance-based events. We hope to critique the value and impact of practicing research, and to ask what more can be done to disseminate the findings of underrepresented voices, modalities, and locales of research.
Event Schedule
---
10:00-10:15 Registration
---
10:15-11:15 Keynote by Naomi Paxton, Reaching Out in Both Directions: Suffrage Theatre, Research, and Performance
---
11:20-12:35 Panel 1 - Embodying Archival Evidence
---
12:35-13:35 Lunch*
---
13:35-14:50 Panel 2 - Embodied Identities
---
14:55-16:10 Panel 3 - Positioning the Researcher
---
16:15-17:00 Provocations and Discussions
---
Attendance at the event is free and open to all but spaces are limited. We ask people to inform us if they reserve a ticket but find they can no longer attend so that someone on the waiting list can take the place. If you can no longer attend, please notify us at: nrn@str.org.uk
*Due to logistical constraints no lunch provisions or refreshments can be provided for this event, however attendees are welcome to bring food with them or a list of nearby by eateries will be provided on the day of the event.
Registration closes Friday 6 July 2018.
To keep up-to-date with the latest information on all NRN's events please join our mailing list venue) check https://strnrn.org/symposiums
#NRN #STR #PaR #practice #practise #research

Date and time
Location
Room K2.40
King's College London
Strand
London
WC2R 2LS
United Kingdom